Arrival/Check-In: After enduring a long customs line at the airport, I appreciated the friendly and efficient arrival and check-in at The Hard Rock Hotel. The valet assisted me with my bags and helped me out of the car before another host approached to whisk me past the main lobby to a smaller room guarded by velvet ropes, clearly marked the VIP section. Lush velvet furniture adorned the room where my host and personal assistant offered Champagne and provided a run-down of the property. The entire check-in process took about five minutes as the friendly staff took care of my luggage, passport details and guided me through the Rock Royalty package. With two separate properties at my disposal, I was thankful for the overview. Guest Quarters: The attentiveness did not end there. My host escorted me to the room and showed me around, listing everything available to me during my stay. The room was very much in the Hard Rock style, complete with spotlights, dark walls and a silver leather headboard on the king-sized bed, nestled between the balcony and the large tub. The bathroom area — containing a large standing shower with a glass door across from the double sink, large vanity and full-length mirror — served as a dressing room with a spacious closet nearby. Services/Amenities: The Rock Royalty all-inclusive package makes many unique amenities available to guests. There are two room service menus, one for the all-inclusive guests and another for the Rock Royalty package. Both offer full access to the several on-site bars and restaurants, while the Rock Royalty menu adds a few special items such as an aromatherapy pillow and room infusion scents. One amenity I found unique to The Hard Rock Hotel but didn't take advantage of was the Sound of Your Stay service which delivers a Fender guitar to your room along with headphones and an iPad to play and record music. As for nightlife, the Heaven Bar was VIP, complete with bottle service, swanky décor and an indoor pool area serving as a dance floor. The Heaven side of the hotel offered an active event itinerary for both day and night that did not disappoint. The Experience: Overall, my stay at the Riviera Maya Hard Rock Hotel was relaxing and fun. I especially enjoyed a daytrip to the local cenotes, one of several excursions the hotel arranges for guests. Three days of rain at a resort can make it difficult to come away with a positive experience, but thanks to the all-inclusive package and lively nightlife, the weather didn't put a damper on my stay. The nightlife and musical theme make The Hard Rock Hotel Riviera Maya unique in the luxury all-inclusive game — a visit I'd recommend for night owls, beach lovers and music enthusiasts.
Arrival/Check-In: I arrived in Taipei on a Sunday afternoon from Kuala Lumpur, Malaysia, and hopped in a cab. The Grand Hyatt Taipei is located in the Xinyi district (the city's most vibrant and cosmopolitan district), directly next to Taipei 101, Taipei World Trade Center and Taipei International Convention Center. Many shops and entertainment venues also reside nearby — talk about a convenient location for a luxury business and leisure traveler. Upon my arrival, hotel staff warmly greeted me and escorted me to the front desk in the grand, open lobby. After a fast and smooth check-in, up to the room I went. Francis X. Gallagher, CEO and publisher, Global Traveler, had arrived from Dubai earlier that day, and we met in the Grand Club Lounge to catch up over a drink. Guest Quarters: My Grand Club Premier King room made a great first impression. The newly renovated room offered a chic East-meets-West contemporary design and sweeping panoramic views of the mountains and Taipei 101. Measuring about 540 square feet, the room included a living space and a separate bedroom. An oversized work desk and complimentary wireless high-speed internet made it easy to get work done. I found the modern marble bathroom with separate tub and walk-in shower both beautiful and convenient and the extensive closet space impressive. The bathroom offered June Jacobs amenities. Cozy, high-quality bedding and pillows made the king-sized bed comfortable. Services/Amenities: Grand Club access provided quite a nice perk during my stay at the Grand Hyatt Taipei. Fran and I not only met for a drink at the Grand Club Lounge, we also ate breakfast here each morning before our long days of meetings. The lounge boasts great service and satisfying culinary options. The Grand Hyatt Taipei features 11 restaurant options; we chose to indulge in a beautiful dim sum lunch at Yun Jin restaurant. It did not disappoint! I especially enjoyed sampling the hairy crab, only available during that season from a certain part of China. Before our days began, I utilized the 24-hour gymnasium at Club Oasis and enjoyed great workout sessions. Multiple rooms offer a wide range of exercise equipment in addition to amazing views of Taipei. The Experience: The Grand Hyatt Taipei provided a wonderful stay, and I would absolutely return. Conveniently located for business and leisure travelers, the hotel provides anything guests might need during their stay.
Arrival/Check-In: The House Hotel Cappadocia, in the town of Ortahisar, overlooks the area's fortress and fairy chimneys. Housed in a complex of ancient caves and stone houses, the hotel exuded the feel of an intimate apartment complex rather than a hotel, but it certainly wasn't lacking for luxury amenities. My stay came after the hotel's first phase opening in July 2015; Phase One boasted 29 rooms, and its second phase, coming soon, will complete the hotel with 45 rooms. Check-in was quick with a friendly attendant at the unassuming front desk. Off to the right of the front desk, the lobby offered comfortable seating but also seemed less like a typical hotel lobby and more like an intimate living room in a private home. Guest Quarters: What truly makes The House Hotel Cappadocia unique is that each guestroom is different — no two rooms look alike. My deluxe room opened into a light-filled space, with a fireplace angled in the left corner and a padded bench and cabinet in front. To the right sat the king-sized bed, with a desk and mounted TV directly across. The bathroom was spacious. The guestrooms do have a few elements in common, including but not limited to Turkish marble floors and bathrooms, heated or cooled floors, stone walls, blackout curtains, LCD TVs, iPod docking stations, rainfall showerheads and Lokum Istanbul amenities. My in-room fireplace was an added perk. I had only a short, one-night stay that left me longing for more time in my gorgeous, comfortable guestroom that uniquely blended ancient elements with modern design and technology. Services/Amenities: Fresko Restaurant has indoor seating as well as a large terrace and serves Turkish cuisine. With a stone oven, local specialties are prepared as well. Design touches include frescoes and original stone arches. Room service is available from 7 a.m. until 11 p.m., and a bar will be opening on the reception level. I enjoyed dinner one evening, and the breakfast spread filled me up before my international flight the morning of my departure. The romantic underground chapel began hosting weddings, concerts and other meetings for up to 100 people in January this year. The hotel's underground spa features a Turkish hammam, sauna, steam rooms, four treatment rooms and two adventure showers. The Experience: My visit to The House Hotel Cappadocia, albeit brief, delivered all the modern, luxury conveniences I crave with the unique twist of its location. The House Hotel Collection also includes properties in Bosporus, Nişantaşi, Vault Karakoy and Galatasaray.
Manchester, a city already buzzing with energy, welcomes some exciting new additions, from boutique hotels to highly anticipated culinary destinations to historic venues. Plan a trip to Manchester to not only indulge in your favorite soccer team but also to enjoy delicious food, both charming and luxury accommodations, and lively events and venues.
Sponsored Content
THE MOST EXCLUSIVE TOURS OF EGYPT EVER OFFERED
Porvoo, Finland, only an hour from Helsinki, is a medieval coastal town and a cultural haven, well known for its exciting culinary scene, colorful wooden houses and cafés. Here, you will discover the new Runo Porvoo Hotel, a family-owned landmark building and business blending Finnish traditions with contemporary Nordic design, world-class artwork and the rustic-meets-modern allure of American Shaker-style furnishings.
August is National Golf Month. Our three-part round-up will highlight the best courses around the world to tee off in celebration. Today, we highlight three international courses for your consideration.
Sponsored Content
Sweet tea. Soul food. Y'all. Sound familiar? Though these words and phrases are commonly associated with the South, it's understood in any language. If you're seeking a city abroad that will enchant you, capture your attention from start to finish and welcome everyone as family, we cordially invite you to visit Savannah.
Salmon Falls Resort in Ketchikan, Alaska, spoils guests with a new immersive luxury offer. The VIP fishing trip offer, called Hooked on Salmon Falls, starts at $15,000 for two guests and includes a four-night stay in a presidential king ocean view suite. In addition to round-trip airport transfers, the offer also comes with complimentary dining and $250 in fish shipping credit.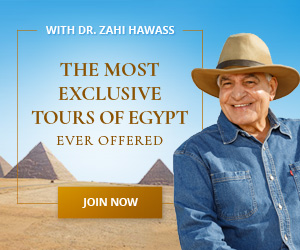 Anantara Chiang Mai, the deluxe resort on the banks of Thailand's Mae Ping River, relaunched the city's most famous high tea experience, served on the terrace of the 100-year-old British Consulate that today houses the resort's Service 1921 Restaurant & Bar.
Sponsored Content
There's no better time to plan the vacation you've been missing. Step aboard with your better half, your friends or the whole family and reconnect, reunite and rejoice with 25 percent off cruise fares for all guests. We'll also help everyone get there with 25 percent off airfare from 20 major gateways across the country or $100 savings per person on flights from all other gateways when you book your air travel using Flights by Celebrity.*
The Hotel Bel-Air hosts a new end-of-summer BBQ with Master Chef Wolfgang Puck on the lawn of the hotel. The event is back after a three-year hiatus, set to take place Sept. 6. Guests will be able to enjoy an evening featuring backyard-style barbeque and seasonal summer favorites.