Arrival/Check-In: I arrived in Taipei on a Sunday afternoon from Kuala Lumpur, Malaysia, and hopped in a cab. The Grand Hyatt Taipei is located in the Xinyi district (the city's most vibrant and cosmopolitan district), directly next to Taipei 101, Taipei World Trade Center and Taipei International Convention Center. Many shops and entertainment venues also reside nearby — talk about a convenient location for a luxury business and leisure traveler. Upon my arrival, hotel staff warmly greeted me and escorted me to the front desk in the grand, open lobby. After a fast and smooth check-in, up to the room I went. Francis X. Gallagher, CEO and publisher, Global Traveler, had arrived from Dubai earlier that day, and we met in the Grand Club Lounge to catch up over a drink. Guest Quarters: My Grand Club Premier King room made a great first impression. The newly renovated room offered a chic East-meets-West contemporary design and sweeping panoramic views of the mountains and Taipei 101. Measuring about 540 square feet, the room included a living space and a separate bedroom. An oversized work desk and complimentary wireless high-speed internet made it easy to get work done. I found the modern marble bathroom with separate tub and walk-in shower both beautiful and convenient and the extensive closet space impressive. The bathroom offered June Jacobs amenities. Cozy, high-quality bedding and pillows made the king-sized bed comfortable. Services/Amenities: Grand Club access provided quite a nice perk during my stay at the Grand Hyatt Taipei. Fran and I not only met for a drink at the Grand Club Lounge, we also ate breakfast here each morning before our long days of meetings. The lounge boasts great service and satisfying culinary options. The Grand Hyatt Taipei features 11 restaurant options; we chose to indulge in a beautiful dim sum lunch at Yun Jin restaurant. It did not disappoint! I especially enjoyed sampling the hairy crab, only available during that season from a certain part of China. Before our days began, I utilized the 24-hour gymnasium at Club Oasis and enjoyed great workout sessions. Multiple rooms offer a wide range of exercise equipment in addition to amazing views of Taipei. The Experience: The Grand Hyatt Taipei provided a wonderful stay, and I would absolutely return. Conveniently located for business and leisure travelers, the hotel provides anything guests might need during their stay.
Arrival/Check-In: The House Hotel Cappadocia, in the town of Ortahisar, overlooks the area's fortress and fairy chimneys. Housed in a complex of ancient caves and stone houses, the hotel exuded the feel of an intimate apartment complex rather than a hotel, but it certainly wasn't lacking for luxury amenities. My stay came after the hotel's first phase opening in July 2015; Phase One boasted 29 rooms, and its second phase, coming soon, will complete the hotel with 45 rooms. Check-in was quick with a friendly attendant at the unassuming front desk. Off to the right of the front desk, the lobby offered comfortable seating but also seemed less like a typical hotel lobby and more like an intimate living room in a private home. Guest Quarters: What truly makes The House Hotel Cappadocia unique is that each guestroom is different — no two rooms look alike. My deluxe room opened into a light-filled space, with a fireplace angled in the left corner and a padded bench and cabinet in front. To the right sat the king-sized bed, with a desk and mounted TV directly across. The bathroom was spacious. The guestrooms do have a few elements in common, including but not limited to Turkish marble floors and bathrooms, heated or cooled floors, stone walls, blackout curtains, LCD TVs, iPod docking stations, rainfall showerheads and Lokum Istanbul amenities. My in-room fireplace was an added perk. I had only a short, one-night stay that left me longing for more time in my gorgeous, comfortable guestroom that uniquely blended ancient elements with modern design and technology. Services/Amenities: Fresko Restaurant has indoor seating as well as a large terrace and serves Turkish cuisine. With a stone oven, local specialties are prepared as well. Design touches include frescoes and original stone arches. Room service is available from 7 a.m. until 11 p.m., and a bar will be opening on the reception level. I enjoyed dinner one evening, and the breakfast spread filled me up before my international flight the morning of my departure. The romantic underground chapel began hosting weddings, concerts and other meetings for up to 100 people in January this year. The hotel's underground spa features a Turkish hammam, sauna, steam rooms, four treatment rooms and two adventure showers. The Experience: My visit to The House Hotel Cappadocia, albeit brief, delivered all the modern, luxury conveniences I crave with the unique twist of its location. The House Hotel Collection also includes properties in Bosporus, Nişantaşi, Vault Karakoy and Galatasaray.
Arrival/Check-In: I arrived at Traders Hotel on a Friday evening after a full day of meetings in Kuala Lumpur. The hotel, recognizable from all angles of the city, is quite grand. The location is perfect for business travelers, convenient to the Kuala Lumpur Convention Centre, the Petronas Twin Towers and Merdeka Square. Suria KLCC shopping mall and other shopping districts and tourist attractions lie within walking distance. Check-in took about 10 minutes; it was a busy time to check in, especially on a Friday night. Otherwise, I'm sure it would have been faster. The front desk attendants were helpful and walked me through all the amenities and options available for dining — a warm welcome indeed. Guest Quarters: As I walked into my room, I was immediately blown away by the view of the Twin Towers literally staring right at me. The KLCC Park surrounding the towers also made for a beautiful view. I felt grateful in this moment. As night came on, the towers lit up like diamonds, and they were truly mesmerizing. To the left of the entry, a large closet offered plenty of space and a roomy safe. To the right, the up-to-date bathroom featured a separate bath and shower. Straight ahead were the executive writing desk and flat-screen TV, followed by the bed and sitting area. I was glad Traders Hotel made U.S. and major international news channels available. Guestrooms also feature free WiFi. My room was incredibly comfortable and modernized. Exhausted after my first week in Southeast Asia, all I wanted to do was rest. I melted into the comfy king-sized bed right away and enjoyed a great night's sleep. Services/Amenities: The property includes two chic restaurants. Breakfasts at the all-day buffet Gobo Chit Chat were delicious and featured international cuisine. Other amenities include a rooftop infinity pool with a poolside bar, a fitness center and a spa with a sauna and steam bath. Business guests appreciate the meeting rooms, business center, complimentary local area shuttle, laundry and valet service and limo services with WiFi. After checking in on Friday, I stopped at SkyBar for a drink and an even cooler view of the infinity pool overlooking the city. What a trendy vibe! On Saturday morning I indulged in a 60-minute Freedom massage at theSPA, located on the rooftop and offering views of KL's urban skyline. The spa attendants were incredibly thorough and made sure I was comfortable and relaxed. The massage was heavenly — exactly what I needed after bouncing around the world and sleeping in different beds each night. Each day I also hit the state-of-the-art, 24-hour gym overlooking the city and KLCC Park. I was impressed with the health center; it had everything a fitness junkie like me needs on a business trip — free towels, water and fruit included. The Experience: I enjoyed a wonderful weekend stay at Traders Hotel in Kuala Lumpur. This luxury 4-star hotel has everything a business and leisure traveler can ask for. Traders Hotel definitely knows how to cater to the luxury business traveler. I would absolutely stay at this property again.
Mövenpick, Accor's premium Swiss-born hospitality brand, officially launched its first property in New Zealand. Situated in Auckland, Mövenpick Hotel Auckland sets a new standard in the world of hospitality with unique and exciting amenities and a warm, contemporary design found throughout the property.
Sponsored Content
Global business travel is making its way back, even as the pandemic and other world events continue to challenge its return. In a recent poll from the Global Business Travel Association, more than four in five respondents (86 percent) from across the industry said they feel more optimistic than they did at the beginning of the year. Business travel bookings, the need to travel to do business and employee willingness to travel are all on the rise.
Turkish Airlines offers premium travelers something new. After signing an agreement with fashion brands Coccinelle and Hackett, the carrier introduced redesigned premium amenity kits for its business-class passengers flying eight hours or more on long-distance flights. The new kits were introduced April 29.
Lisbon's popularity has soared in recent years, but within an hour's drive of Portugal's capital city, lots of quiet towns and interesting regions that are still somewhat off-the-beaten path await.
Sponsored Content
When American travelers make plans to visit Portugal, Lisbon is usually their first stop.
Saudi Arabia is currently undergoing a bit of a transformation, repositioning itself as a tourism destination and debuting new developments and attractions. While perhaps not a "development" or "attraction" per se, NEOM is one of these new initiatives — but one beyond many of our wildest dreams. NEOM, a special economic zone within the country of Saudi Arabia, has been dubbed "a vision of what a new future might look like" and "a city of the future."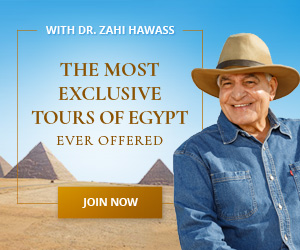 Noble House Hotels & Resorts welcomes Inn on Fifth, located in Naples, Florida, to its portfolio of luxury and unique properties. Inn on Fifth lies in the heart of Old Naples, featuring 119 guestrooms across two buildings. The property also boasts 43 spacious suites and lies just a few minutes' walk to a wide selection of upscale boutiques, spas, salons, art galleries, cafés and fine-dining restaurants.
Sponsored Content
There's no better time to plan the vacation you've been missing. Step aboard with your better half, your friends or the whole family and reconnect, reunite and rejoice with 25 percent off cruise fares for all guests. We'll also help everyone get there with 25 percent off airfare from 20 major gateways across the country or $100 savings per person on flights from all other gateways when you book your air travel using Flights by Celebrity.*
California invites visitors and locals alike to experience some of Hilton's newest hotel openings and renovations this year. Set to debut this fall, Zachari Dunes on Mandalay Beach, Curio Collection by Hilton lies between Malibu, and Santa Barbara, in Oxnard, California. Following a multimillion-dollar renovation and conversion, the resort will accept reservations beginning Oct. 1.