Arrival/Check-In: Our quick visit to Los Angeles in early December got off to an excellent start as we pulled into the courtyard of Shutters on the Beach in Santa Monica on a balmy, sunny late afternoon. The hotel's driftwood-gray siding and crisp white trim immediately set the tone for a relaxed stay at this property located directly on the beach just a few blocks south of the iconic Santa Monica Pier. The valets greeted us warmly, unloaded our luggage and passed us on to the head doorman as they whisked our rental car away. With no wait at the check-in desk, the staff answered our questions about pressing services for our formal wear for the next evening, inquired about our preference for newspaper delivery to our room the next morning and turned us over to our bellman, waiting to escort us to our room with our loaded luggage cart at hand.
Guest Quarters: Our king ocean-view room couldn't have been better sited: Our room on the top floor offered a view directly out over the pool and to the palm trees, beach and ocean beyond, presenting stunning sunsets as porpoises cavorted in the waves. The décor evoked a homey, comfortable ambience with soft yellow walls and white woodwork set off by a dark hardwood floor scattered with colorful throw rugs next to the king-sized four-poster. The bed, dressed in a white duvet with heaps of pillows and a colorful throw, faced a bookcase housing the flat-screen TV and iPod dock, minibar, a cabinet holding coffee- and tea-making paraphernalia plus shelves holding beachy knickknacks and an eclectic assortment of books and games (just like many a beach house I have stayed in, minus the volumes of Reader's Digest Condensed Books). A soft armchair and reading lamp next to the bookcase provided the perfect spot for a good read, unless one opted for the wicker chairs on the balcony just through the louvered doors. It would be difficult to work in such a relaxed setting, but for those who must, a spacious desk with plentiful outlets and good lighting and a comfortable work chair are provided.
Roomy closets in the hallway sat opposite the spacious bathroom, featuring white trim set against sea-green walls and a roomy marble vanity and large Jacuzzi soaking tub. A scented candle and the hotel's signature rubber orca toy were nice added touches. Frosted glass windows above the tub opened into the bedroom, offering the opportunity to gaze at the waves beyond the balcony doors. In addition to Red Flower bath amenities in a fresh, light "Ocean" scent, Shutters offers a "Bath and Beach Chest," a sort of spa minibar full of products for purchase ranging from lip balm to sunscreen. A separate shower, water closet and 15-inch TV mounted to the side of the vanity completed this well-appointed space.
Services/Amenities: Our short stay and off-site activities prevented us from trying out the spacious fitness center and full-service One the Spa. The pool, outdoor Jacuzzis and private cabanas surrounding the pool deck will also have to wait for another visit. In addition to event and meeting spaces, Shutters offers three on-site dining options. Drinks and light dishes along with live music most evenings are available in the Living Room, just off the lobby entrance. Cozy conversation groupings, two fireplaces and views through large windows to the Pacific make this a pleasant space to meet and entertain guests. One Pico offers fine dining for lunch and dinner, and Coast offers delicious, casual dining and drinks right off the beach throughout the day and evening.
The Experience: Shutters offers the chance to experience a relaxed Southern California beach stay not far from the bustle of L.A. and with every amenity close at hand.
GT CHECKLIST
[checklist]
[item check=yes]Doorman/valet[/item]
[item check=yes]Less than 10 minutes for check-in[/item]
[item check=yes]Separate tub and shower[/item]
[item check=yes]Large vanity[/item]
[item check=yes]High-quality towels[/item]
[item check=yes]Powerful, unattached hair dryer[/item]
[item check=yes]High-quality bed linens[/item]
[item check=yes]Large, flat-screen television[/item]
[item check=yes]Large desk with convenient outlets[/item]
[item check=yes]Large, complimentary laptop safe[/item]
[item check=yes]Complimentary in-room WiFi[/item]
[item check=yes]Complimentary bottled water[/item]
[item check=yes]Stocked minibar[/item]
[item check=yes]Ample lighting[/item]
[item check=yes]In-room coffeemaker[/item]
[item check=yes]Iron and ironing board[/item]
[item check=yes]On-site restaurant[/item]
[item check=yes]24-hour room service[/item]
[item]24-hour state-of-the-art fitness center[/item]
[item check=yes]Turn-down service[/item]
[/checklist]
Shutters on the Beach
1 Pico Blvd.
Santa Monica, CA 90405
tel 310 458 0030
shuttersonthebeach.com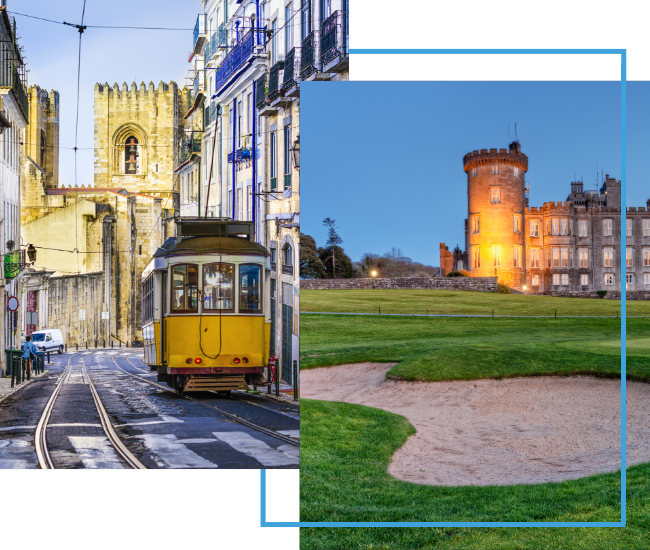 FX Excursions
FX Excursions offers the chance for once-in-a-lifetime experiences in destinations around the world.
Explore Excursions
There is something magical about sipping a glass of local wine while watching the sun slip into the Aegean Sea as the afterglow tinges traditional, white-washed Cycladic houses with glorious shades of rose, purple and gold. Ancient Greeks believed Helios, the Sun God, caused sunsets by driving his fiery chariot into the sea. Standing at water's edge in Mykonos, watching the sky slowly turn from purple to inky black, you almost believe it.
Sponsored Content
Exclusive Sailing with Global Traveler
The prospect of a post-visit treasure hunting session inside the shops of landmark museums such as the Louvre in Paris, the Uffizi Gallery in Florence and The British Museum in London can be irresistible. However, some of Europe's smaller and more unusual museums boast retail spaces with a surprising "wow" factor, often as well-curated as the galleries.