Arrival/Check-In: My colleague and I had been in Miami for two days before we checked in at Sense Beach House on a Friday. Our rooms were not ready when we first arrived, but a front desk attendant watched our bags while we headed out to afternoon meetings and dinner. Don't enter expecting a formal front desk; the check-in attendant sits at a small desk and kindly handles requests in an attentive yet laid-back and low-key manner. There's no official doorman, but there is valet service.
Guest Quarters: This 18-room boutique hotel immediately makes you feel like you're in your own private beach house just one block from the famed South Beach. It's unique and relaxed, and the décor reminded me of every shore house I've ever visited. Think starfish and seashells.
Enjoy the casual vibe at the casual hotel. I was in a blue room (the other option is the sand room). Done in calming hues reminiscent of the sea, my room featured two king-sized beds, a long desk/table hybrid with a minibar included and a flat-screen TV mounted above. The large bathroom included a stall shower, single sink and a generously sized counter. A tiny balcony opened to the outside but wasn't large enough for sitting.
While my guestroom was roomy and comfortable, I noticed tiny details here and there — like a crack in the bathroom countertop — that need to be attended to.
Services/Amenities: Five on-site spaces are designated social rooms. The parlor is like a cozy living room, where guests will find the 24-hour front desk staff. My colleague and I spent part of our Saturday afternoon at the rooftop Oasis, lounging poolside despite the sometimes ominous skies. It truly felt like our own beach house while we were up there, as no one else was enjoying the space. The Veranda offers an outdoor, garden-style space with large tables, and the Playroom boasts table tennis, foosball and board games.
We enjoyed a leisurely, late-morning brunch on Saturday morning at Local House Raw Bar & Grill. It was a gorgeous morning to sit outside and people-watch. I ordered a delicious crab cake Benedict, while my colleague tried the equally delectable classic version. We paired our entrées with the signature Italian Bloody Mary and a mimosa and ended with something sweet. The Local House French Toast is a tasty combination of brioche bread, caramelized walnuts, apple syrup and vanilla orange crème.
The Experience: Sense Beach House doesn't feature the flashy opulence of typical South Beach luxury hotels — if that's what you are after, look elsewhere. For a casual, feet-in-the-sand, homey beach experience, this is your spot. It will deliver cozy comforts as promised.
GT CHECKLIST
[checklist]
[item]Doorman/valet[/item]
[item check=yes]Less than 10 minutes for check-in[/item]
[item]Separate tub and shower[/item]
[item check=yes]Large vanity[/item]
[item check=yes]High-quality towels[/item]
[item check=yes]Powerful, unattached hair dryer[/item]
[item check=yes]High-quality bed linens[/item]
[item check=yes]Large, flat-screen television[/item]
[item check=yes]Large desk with convenient outlets[/item]
[item check=yes]Large, complimentary laptop safe[/item]
[item check=yes]Complimentary in-room WiFi[/item]
[item]Complimentary bottled water[/item]
[item check=yes]Stocked minibar[/item]
[item check=yes]Ample lighting[/item]
[item]In-room coffeemaker[/item]
[item check=yes]Iron and ironing board[/item]
[item check=yes]On-site restaurant[/item]
[item]24-hour room service[/item]
[item]24-hour state-of-the-art fitness center[/item]
[item]Turn-down service[/item]
[/checklist]
Sense Beach House
400 Ocean Drive
Miami Beach, FL 33139
tel 305 538 5529
sensebeachhouse.com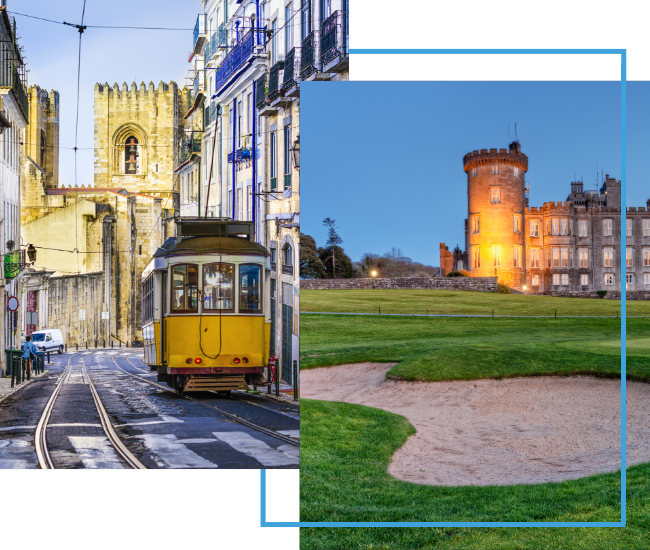 FX Excursions
FX Excursions offers the chance for once-in-a-lifetime experiences in destinations around the world.
Explore Excursions
The Perelman Performing Arts Center (PAC NYC), the cultural cornerstone and final public element of the World Trade Center site, opened this September.  The new performing arts center in Lower Manhattan provides a dynamic home for the arts, serving audiences and creators through flexible venues enabling the facility to embrace wide-ranging artistic programs.
Sponsored Content
Learning more about our readers' travel habits and preferences ensures Global Traveler delivers the content you desire. As the travel industry has adapted and changed over the last few years, it's more important than ever to connect. To best meet your short- and long-term travel content needs, please help us!
Whether you call secondhand fashion treasure troves "thrift stores," "fripperies," "charity shops," "vintage boutiques" or something else, shifting the paradigm from "old clothes" to "new finds," you may find the best, most conversation-starting souvenirs inside these shops and neighborhoods located in the world's most fashionable cities and a few unexpected places.