Arrival/Check In: I arrived in Seattle on a Saturday afternoon. There was light traffic in downtown Seattle, and I found the W Seattle easily. I drove my rental car to the side entrance of the hotel where the friendly valet helped with my bags. This side glass door immediately brought me to the check-in desk. One person was in line before me, so I had a few moments to take in the lobby. Down a few steps, the main lobby opened up into a work of art, with natural light spilling into the space through two-story, floor-to-ceiling windows. Pops of pink and orange furniture complemented the muted silver tones. Although abstract lighting fixtures fit in with the true W modern and funky décor, the glassed-in fireplace completed the room with a comforting feel. Once I checked in, I rode the elevator to the mid-level floor. The hallways were extremely dark, with blue mood lighting enabling guests to see room numbers.
Guest Quarters: I stayed in the Cool Corner King room this trip. Black-and-white photos of Seattle and the Northwest region lined the entrance corridor, and I got a glimpse of fresh light coming from the windows in the main room. The closet was just off to the right, not particularly close to the bed but next to a window seat ideal for viewing the cityscape or storing a cache of personal items. The brightly lit bathroom was to the left, with a single sink surrounded by a green glass countertop offering plenty of room for my own amenities along with the SPG Bliss spa products provided. The combination bath/shower was off to the side and offered great water pressure.
Just a few steps ahead of the bathroom, I entered the room's main space and experienced the effects of the corner room. Floor-to-ceiling windows provided a true city feel with skyscrapers filing the view. To the left stood the W signature king-sized bed dressed with white sheets; it provided a comfortable sleep. The 32-inch flat-screen television sat across from the bed atop a dark wood table. The desk, unfortunately, faced the wall; however, it was large enough for all my work gear and included a bright desk lamp, so I could get some work done in the early-morning light. In the prime corner spot of the room, a chaise longue invited me to rest and take in the view. I ended up doing most of my reading and working on my laptop here.
Services/Amenities: The hotel's restaurant, TRACE, gave off a really cool vibe, and I knew immediately I would check it out during my stay. The cuisine ranges from contemporary American to a great sushi bar, allowing me to taste freshly caught Pacific Northwest fish. The brunch scene is very casual. TRACE is closed on Sunday nights, but that gives you incentive to explore the amazing nearby restaurants.
The W's Fit room is well-appointed with both free weights and cardio equipment. Wood floors and bright light welcomed me for a good workout. The W Whatever/Whenever concierge desk also provides a great jogging route up and down the hilly area, perfect if the weather is nice.
The Experience: The hotel staff was friendly and eager to help me incorporate a bit of leisure in my stay while doing business in Seattle. The property is centrally located, offering a million places to walk to, including Pike Place Market, the Seattle Art Museum and excellent shopping. My only issue was that the hotel overcharged for both nights and charged me for snack bar items I never ate; it took just under a week to receive a refund after returning home.
GT CHECKLIST
[checklist]
[item check=yes]Doorman/valet[/item]
[item check=yes]Less than 10 minutes for check-in[/item]
[item]Separate tub and shower[/item]
[item check=yes]Large vanity[/item]
[item check=yes]High-quality towels[/item]
[item check=yes]Powerful, unattached hair dryer[/item]
[item check=yes]High-quality bed linens[/item]
[item check=yes]Large, flat-screen television[/item]
[item check=yes]Large desk with convenient outlets[/item]
[item check=yes]Large, complimentary laptop safe[/item]
[item check=yes]Complimentary in-room WiFi[/item]
[item check=yes]Complimentary bottled water[/item]
[item check=yes]Stocked minibar[/item]
[item check=yes]Ample lighting[/item]
[item check=yes]In-room coffeemaker[/item]
[item check=yes]Iron and ironing board[/item]
[item check=yes]On-site restaurant[/item]
[item check=yes]24-hour room service[/item]
[item check=yes]24-hour state-of-the-art fitness center[/item]
[item]Turn-down service[/item]
[/checklist]
W Seattle
1112 Fourth Ave.
Seattle, WA 98101
tel 206 264 6000
wseattle.com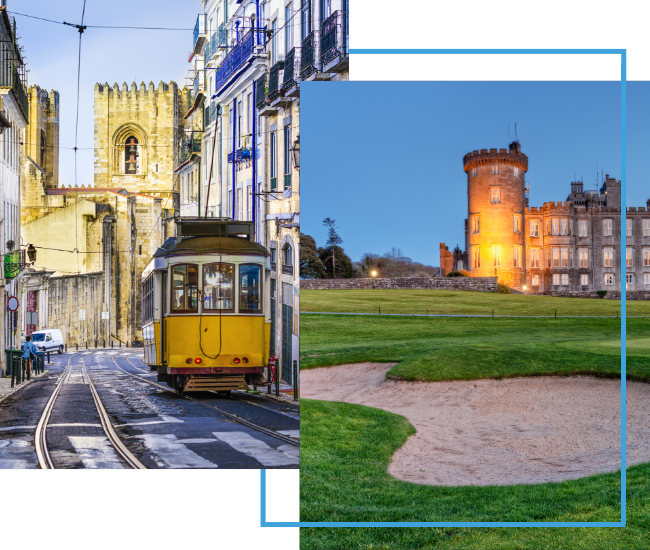 FX Excursions
FX Excursions offers the chance for once-in-a-lifetime experiences in destinations around the world.
Explore Excursions
It's time to start dreaming of your next trip. Here's some destination inspiration for you. Take a visual journey through these U.S. Christmas markets with us.
Sponsored Content
The Islands of Tahiti offer a range of captivating activities for travelers with diverse interests, from hiking to breathtaking waterfalls, riding horses on secluded beaches; swimming with sharks; or immersing in Polynesian culture through traditional dance, music and art. For watersports enthusiasts, the crystal-clear lagoons offer exhilarating experiences like surfing, kiteboarding and paddleboarding. And if you're looking to relax, the pristine beaches, overwater bungalows and tropical sun offer the perfect setting. With 118 islands and atolls to explore, island hopping is an excellent way to experience the full diversity of The Islands of Tahiti. With its blend of adventure, culture and relaxation, The Islands of Tahiti offer a truly unique travel experience.
Everyone loves a good Christmas tree, but these iconic hotels around the world take it one step further with designer-styled trees illuminating lobbies and public spaces, wowing all who enter. From Lela Rose to Louis Vuitton, don't miss these ultra-luxury trees redefining tree decorating as we know it.