Arrival/Check-In: My friend Megan and I arrived at Silverado Resort and Spa, Napa, after a long (but tasty!) day of touring Alcatraz, driving from San Francisco in a heavy rainstorm, enjoying lunch at Long Meadow Ranch and a tasting at Peju. It was a late November afternoon, so it was dark when we arrived and parked. Parking is complimentary but a bit of a walk to check-in. We were in town for Flavor! Napa Valley, a celebration of all things food and wine; and Silverado, the expansive resort, spa and golf course set on 1,200 acres in the heart of Napa, was one of the host hotels for the festival. While busy, resort staff checked us in quickly and drove us in a golf cart to our one-bedroom suite.
Guest Quarters: Located on the corner of a building, our accommodations were spacious and comfortable. We had a gated patio off to the side, although it was too chilly to enjoy the space. The resort's various room types are divided into four different communities; we could easily walk to the lobby building and surrounding amenities but were tucked away in a quiet area.
Our suite opened into a living room with fireplace (the faint smell of smoke lingered a bit unpleasantly in the room for the duration of the stay) and couch, coffee table, a TV and chairs. Off the living room was a full kitchen; as we were on vacation, I must admit that room didn't get much use! The bedroom had two double beds, a dresser, TV and desk. The bathroom, adjacent to the bedroom, offered an open closet and vanity/sink area, with the toilet and shower behind a sliding door.
Services/Amenities: This is the Napa Valley, a region boasting 400 wineries. However, when not experiencing the region's renowned wines, guests can enjoy plenty of activities at the resort, from a pool and tennis courts to golf and a spa. While not open 24 hours, the fitness center offers both state-of-the-art equipment and group classes.
While we did not dine at the resort's restaurants, The Grill and The Mansion Lounge, we did enjoy nightcaps in the lobby's bar area. The staff was friendly and the area was crowded both evenings. Room service is available during limited hours.
The Experience: With a jam-packed itinerary and not nearly enough days in Napa, the Silverado served us well as a home base. Napa is more spread out than we both realized, but everywhere seemed relatively easy to get to from Silverado. On a return visit, I hope to have the chance to try out some of the on-site amenities, especially the spa.
GT CHECKLIST
[checklist]
[item check=yes]Doorman/valet[/item]
[item check=yes]Less than 10 minutes for check-in[/item]
[item]Separate tub and shower[/item]
[item check=yes]Large vanity[/item]
[item check=yes]High-quality towels[/item]
[item check=yes]Powerful, unattached hair dryer[/item]
[item check=yes]High-quality bed linens[/item]
[item check=yes]Large, flat-screen television[/item]
[item check=yes]Large desk with convenient outlets[/item]
[item check=yes]Large, complimentary laptop safe[/item]
[item check=yes]Complimentary in-room WiFi[/item]
[item check=yes]Complimentary bottled water[/item]
[item]Stocked minibar[/item]
[item check=yes]Ample lighting[/item]
[item check=yes]In-room coffeemaker[/item]
[item check=yes]Iron and ironing board[/item]
[item check=yes]On-site restaurant[/item]
[item]24-hour room service[/item]
[item]24-hour state-of-the-art fitness center[/item]
[item check=yes]Turn-down service[/item]
[/checklist]
Silverado Resort and Spa
1600 Atlas Peak Road
Napa Valley, CA 94558
tel 707 257 0200
silveradoresort.com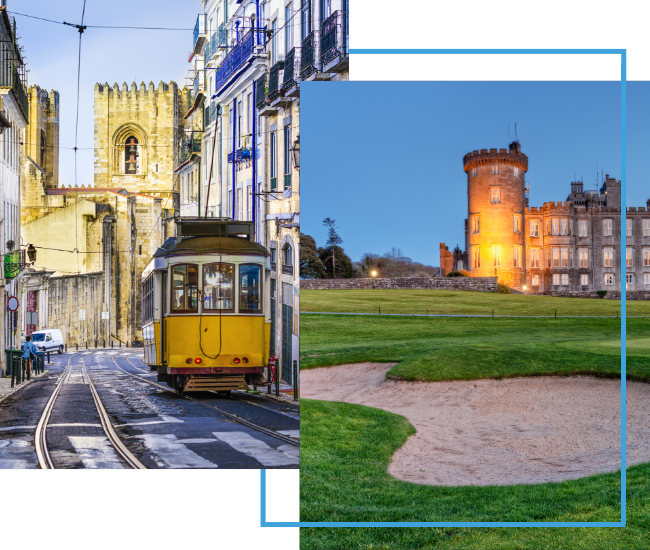 FX Excursions
FX Excursions offers the chance for once-in-a-lifetime experiences in destinations around the world.
Explore Excursions
A new and expanded campus at the Buffalo AKG Art Museum has been completed, reopening this summer and featuring new architecture designed by the architectural office of OMA New York, led by partner Shohei Shigematsu and project architects Lawrence Siu and Paxton Sheldahl, with Cooper Robertson (executive architect). The new expansion includes the Jeffrey E. Gundlach Building and extensive renovations to existing buildings. A $20-million commitment from New York State and Governor Kathy Hochul helped fulfill the expansion's budget and completes the $230 million capital campaign, the largest campaign for a cultural institution in the history of Western New York State.
Sponsored Content
The Islands of Tahiti are among the most beautiful and sought-after vacation destinations in the world. The endless images of overwater bungalows with Bora Bora's majestic peak towering over waters of every shade of blue have an intrinsic pull. But with 118 islands and atolls to explore, there is so much more to this spectacular region of the Pacific.
Ever since opening in 2021, Nobu London Portman Square has served as the focal point for many gatherings, stays and experiences. This fall the hotel's Nobu Bar adds four more reasons to visit with an exciting array of offerings, menus and events.