Arrival/Check-In: The Halekulani Hotel nestles off the main Waikiki drag, right on the beach for every guest's pleasure. We arrived in the early afternoon, and the valet greeted us warmly and showed us to the main lobby for check-in. The open-air main lobby and sitting area let guests feel the warm tropical breeze and feature white marble floors and rich, dark wood accents. The desk staff promptly helped us and escorted us to our room, all the while giving an overview of the hotel amenities, pools and restaurants, including tips to get the best spot with an umbrella and seating for the live music. Upon arrival into the room, we were welcomed with fresh fruit and chocolate.
Guest Quarters: The most important part of any hotel in Hawai'i is the view, and our guestroom had the best I've seen. Our balcony offered both a pool view and a perfect ocean view, with a lounge chair and a table for two. The room was open and airy and, in the evening, the live Hawai'ian music drifted up to us — it was perfect. The room featured a clean white and cream décor with a king-sized bed facing a large TV. An adjacent sitting area included a decent-sized desk for me to get some minimal work done.
The bathroom was my second-favorite part of the room experience, as the large space was decadent with white marble and tile, plush oversized rugs and a floor-to-ceiling mirror. Large sconces hung on either side of the vanity and ottoman — perfect for lounging or getting ready for an evening out. An oversized spa tub sat adjacent, with a standalone, glass-enclosed shower next to it — although it was a tight space.
Services/Amenities: The hotel offers full resortstyle services that are a treat for a leisure traveler. I was charmed every evening by the turn-down service, presenting small gifts nightly, from cookies and pens to mini flashlights. I took them all home!
The hotel pool presents a truly self-indulgent experience: All-white lounge chairs, tables and umbrellas surrounded a stunning pool never too busy or noisy. The attentive cabana crew offered a decent poolside menu and drink service, coming by throughout the day with complimentary ice cream, cookies and fruit to enjoy.
The property boasts five bars and restaurants to choose from, including La Mer and Orchids for true fine dining and Lewers Lounge for classic jazz music and after-dinner drinks. I spent the majority of our evenings at the famed House Without A Key. This open-air restaurant and patio serves breakfast, lunch and dinner, but the evening meal is truly special. I tried more items on the menu than I care to admit, including breaded Puna goat cheese salad, prime rib and sashimi with signature Halekulani coconut cake. At sunset, with the backdrop of the ocean and century-old kiawe tree, Hawai'ian music performed by excellent musicians pairs with dancing from former Miss Hawai'i winners. This is a must-experience if you are coming to Honolulu.
The concierge service goes above and beyond for guests. Within hours, they helped get a rental car delivered to the hotel for me by 7 a.m. and mapped out an entire day of sightseeing, including lesser-known paths to the North Shore.
The Halekulani is a treat for any leisure traveler coming to Oahu and a must-see!
TOP TAKEAWAYS:
◆ House Without A Key's cocktails and live Hawai'ian music are a must for anyone visiting Honolulu.
◆ The Halekulani is positioned in the heart of Waikiki Beach with shopping, beach and restaurants within minutes of your guestroom.
◆ The poolside experience offers resort bliss, with its amazing service, quiet atmosphere and treats of ice cream making a perfect vacation day.
HALEKULANI HOTEL
2199 Kalia Road
Honolulu, HI 96815
tel 808 923 2311
halekulani.com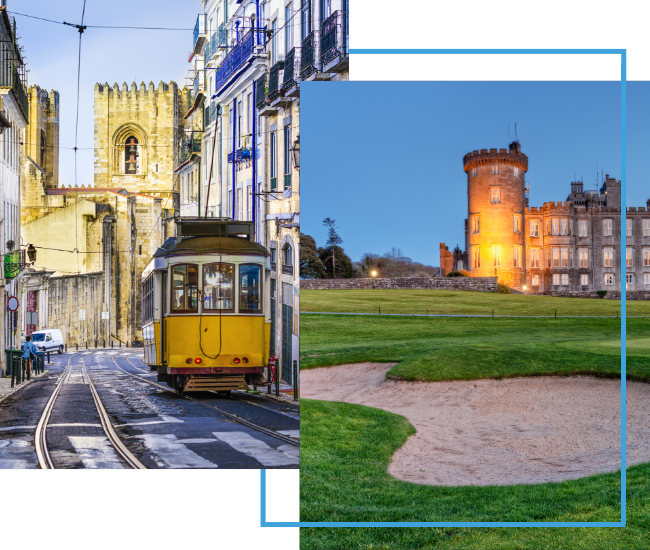 FX Excursions
FX Excursions offers the chance for once-in-a-lifetime experiences in destinations around the world.
Explore Excursions
More than 22 million visitors pour into Bangkok each year, adding to the roughly 11 million residents of the Thai capital famous for its bustling streets. Packed with food carts, markets and cultural spectacles, life in Bangkok is unusually defined by its vibrant street scene, both day and night. That means you don't necessarily need a solid plan when heading out on any given evening.
As first-time restaurateurs, but with plenty of hospitality-related experience, Ria and Kevol (Kev) Graham were not entirely comfortable opening their first restaurant in the Brooklyn neighborhood of Williamsburg, where several upscale restaurants and 5-star hotel dining is just a block away. And to make matters worse, they opened in July 2020, when New York City was in the middle of the COVID-19 pandemic.