Arrival/Check-In: As we drove up to the Barceló Maya Grand Resort, I was in awe of its size. The property comprises five different hotels, each with its own unique style, restaurants and amenities. We stayed at the Barceló Caribe, whose bright orange and white, open-air lobby was flanked by colorful metal statues of Mayan warriors leading the way inside. Directed to the Premier check-in, we were quickly seated and offered welcome drinks. There was a small mix-up with our reservation, as I was traveling with my teenage daughter and husband, and we needed two double beds instead of a king-sized bed. But the room was quickly switched for us and we were told it was ready, even though we were early.
Guest Quarters: Our Junior Swim-Up Suite offered plenty of space, with two double beds and a living area with two facing couches and a table in between. The table held a welcome gift: a bottle of tequila, of course. Sliding glass doors led to the best feature — an outdoor terrace with a small table and chairs, a hot tub, two chaise longues and private access to the pool — our own little private paradise.
Services/Amenities: The Barceló Maya Grand Resort is ideal for meetings and conventions, with more than 49,000 square feet of meeting space in a total of 21 meeting rooms that can fit up to 1,300 people, as well as outdoor areas for as many as 5,000 guests. It also includes an exhibit space for 50 stands.
If you have the opportunity to combine a business trip with family vacation, as I did, the resort has plenty of activities for family members on site while you're at meetings. Guests have access to tennis, basketball and paddle courts; snorkeling; kayaking; windsurfing; scuba diving lessons; catamarans; water trikes; water aerobics; water polo; volleyball; table tennis; darts and archery; giant chess; pool tables; and more. If parents want some kid-free relaxation time, the Barcy Kids' Club has daily activities for children ages 4–12 years.
I was pleasantly surprised by the all-inclusive dining options. The resort offers several buffets for breakfast, lunch and dinner and 11 additional restaurants available with dinner reservations. We had the pleasure of dining at La Trattoria Ristorante Italiano, the new Italian restaurant, and Mare Nostrum, a spectacular seafood restaurant. We were pleased both restaurants were happy to alter menu items to accommodate the vegetarian in our group. Other restaurants include Mexico Lindo, Mexican; La Fuente, Spanish; Kyoto, Japanese; Capri, Italian; Santa Fe, steak house; Tokyo, new Japanese restaurant; Brasserie, French; Rodizzio, Brazilian; and Caribe, Caribbean.
There are also 15 bars throughout the resort in lobbies, at pools and at the theaters, so guests have plenty of places to congregate and sip a cocktail.
For the fitness-conscious, a gym offers new and modern exercise equipment as well as rooms for yoga, Pilates and Zumba.
Our stay was far too short to experience all Barceló Maya had to offer. I would love to go back for a whole week next time.
TOP TAKEAWAYS:
◆ You can visit the whole Barceló Maya Grand Resort on double-decker buses that run about every 20 minutes.
◆ Two theaters at the resort provide nightly entertainment. The shows change every night of the week, so there's always something new to enjoy.
◆ The resort has abundant shopping options, from highend fine jewelry to Mexican handmade crafts; you can find it on site at the Maya Mall.
Barceló Maya Caribe
Carretera Chetumal
Puerto Juárez Km. 266
3 XPUHA Q
77750 Riviera Maya,
Quintana Roo
Mexico
tel 52 984 875 1500
barcelo.com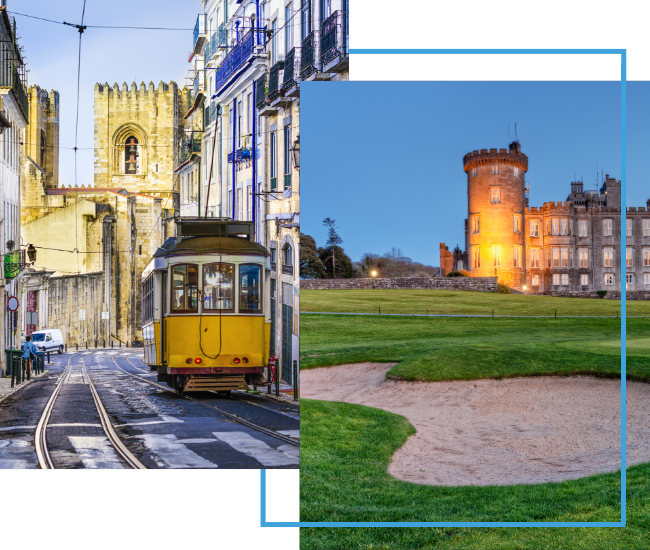 FX Excursions
FX Excursions offers the chance for once-in-a-lifetime experiences in destinations around the world.
Explore Excursions
There's no doubt the northern lights are awe-inspiring and spectacular. Unfortunately, they're also fickle and fleeting, and despite your best-laid plans of checking this item off your bucket list, sometimes Mother Nature's luminescent show just doesn't cooperate. But one cruise line has a new fail-safe in place.
Sponsored Content
Experience the life-changing destination of Greece by exploring its island gems in the Ionian Sea. Scattered off the western coastline of Central Greece, to the south of Peloponnese, the Ionian Islands are an island group comprising large and small islands.
Think you need a degree in sailing to enjoy a yachting holiday? Dream Yacht Worldwide, a leader in yacht charters, wants you to relax and enjoy the journey. Newly expanded to include the British Virgin Islands, Martinique, Tahiti and the Seychelles, the "Easy Crewed" offered by Dream Yacht Worldwide also include charter options in Greece and Croatia.