ARRIVAL/CHECK-IN: After hitting the highway early in the morning and driving for three calm hours from Mexico City, we arrived in the beautiful town of San Miguel de Allende. Through the stretch of small streets we found our way to the hotel; and let me tell you, even though it's beautiful from the outside, we were not ready for what awaited on the inside.
As we entered the hotel, we noticed big, beautiful open places, gardens, art, architecture and lots of perfect spots for pictures. In the lobby we didn't even wait a minute before a kind woman approached us and took care of us while we enjoyed a refresher; this proved one of the fastest and most comfortable check-ins I've witnessed, granting access to our room earlier than expected. She gave us important information about the services, amenities and sanitary regulations so we could enjoy a safe but fun stay, because protecting ourselves and others remains important.
GUEST QUARTERS: Our room could accommodate two to three guests, but for comfort I recommend keeping it to two. The hotel left us a welcome gift of a bottle of red wine and a plate of strawberries with chocolate, all perfectly fresh. The staff truly thought about every detail.
The well-organized bathroom featured two sinks; a bathtub for a relaxing soak; a separate, private shower; and a door leading to the toilet. Our room included a TV, a record player and a selection of vinyl to play, an espresso machine with capsules of coffee and tea, and a mini fridge stocked with basics you might want in the middle of the night.
When you book a room, consider requesting one with a view of the countryside.
SERVICES/AMENITIES: I was impressed by the number of services and amenities I could access, starting with the wellness center — more than properly equipped, extra clean and with a touch of street art on the walls.
The pool area with a bar offered a comfortable space perfect for a drink before any outside plans; the views and climatized pool were delightful. You must pamper yourself at Feel Urban Harmony Spa, which takes guests to another level of relaxation with a private sauna.
My brother needed the laundry service for a shirt, and the fast turnaround impressed us; we thought it would take longer.
TOP TAKEAWAYS:
The hotel is 100 percent dog-friendly, a wonderful characteristic. I will bring my dog with me next time.
Just an eight-minute walk from the hotel you'll find the beautiful San Miguel Patio Decor gallery, which includes mini cafés and restaurants for breakfast, lunch or dinner. The art, the food and the coffee will delight you.
I found the pillow menu perfect for me; since I have neck problems, I consulted the menu and chose the right pillow for a good sleep. I didn't know how important this detail was until I stayed at Live Aqua.
LIVE AQUA SAN MIGUEL DE ALLENDE URBAN RESORT
Calz. de la Presa 85 Zona Centro
37700 San Miguel de Allende
Mexico
tel 52 415 150 2300 liveaqua.com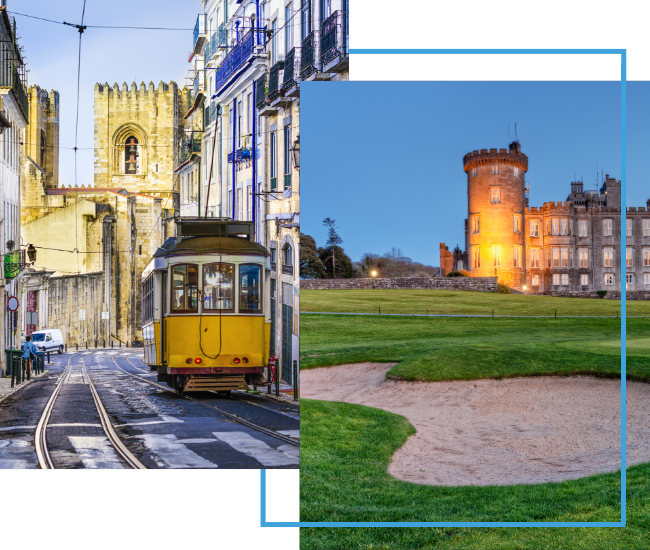 FX Excursions
FX Excursions offers the chance for once-in-a-lifetime experiences in destinations around the world.
Explore Excursions
Pleasant weather, autumn foliage and vibrant flowers are among the many delights awaiting nature lovers at botanical gardens and arboretums across the United States. However, some of these green spaces take on additional color this month and through Halloween when enterprising gardeners, landscape architects, management and other creative minds cast a spell with themed environments running the gamut from spooky to utterly bewitching.
Sponsored Content
United Airlines is in the midst of a major initiative to modernize its fleet over the next several years. After first announcing the plan in 2021, planes fitted with United's signature interior are finally beginning to appear across the airline's narrowbody fleet of Boeing and Airbus planes. United flyers are sure to notice these enhancements from the moment they step on board: Each new or updated plane sports remodeled seats, seatback entertainment screens for everyone, Bluetooth connectivity and more, all adding up to a better experience on every journey.
For travelers who love all things autumn, Crystal Springs Resort, New York City's closest destination resort, features special offers and experiences to meet the demands of everyone's fall bucket list. Located only 80 minutes outside New York City in Sussex County, New Jersey, Crystal Springs Resort offers a quick getaway to enjoy fall foliage. Are any of these new offers or experiences on your bucket list?