ARRIVAL/CHECK-IN: We reached Kimpton Hotel Monaco after a long, 4.5-hour drive to Pittsburgh, arriving just after 10 p.m. The front desk attendant greeted us by name and welcomed us from behind a plastic divider for COVID purposes. My first impression of the lobby was magnificent. The eclectic décor and modern ambience were undeniable throughout and one of my favorite aspects of the property. The front desk agent made my second impression potentially even better, which continued throughout my stay with the personalization and attentiveness of all staff members. Shortly after check-in, I received a text from the front desk agent welcoming me and offering this text service as a way to ask questions, request amenities and so on.
GUEST QUARTERS: Our corner queen room awaited us at the end of a long hallway alight with floral décor and bright blue doors. Large windows took over the walls and provided a great view of downtown Pittsburgh, while thick, houndstooth- patterned curtains offered privacy and screening from the lights of the city.
A pop of green color in the plush headboards tied in the diverse décor of the entire hotel. A vintage-looking armoire held the television and mini-fridge, with a matching, shared night table between the beds. (However, I would have preferred more outlet access from the beds, as the one built into the night table was out of use.) The bathroom followed suit with yellow hounds- tooth wallpaper wrapping the walls around a fairly large standing shower and single sink.
The overall layout and spirit of the hotel and room made us feel as though we were in a chic downtown New York City hotel. Guests must be open-minded to the décor to recognize the unique and particular energy, which I adored.
SERVICES/AMENITIES: Both front desk agents I communicated with highly recommended The Commoner, the full-service restaurant on site. They suggested I make a reservation as capacity was decreased due to the pandemic, which I did with ease. The brunch menu offered many selections, such as quiche, French toast and pork belly with eggs — of which I enjoyed and finished every bite. Normally the restaurant features a Bloody Mary bar, but for sanitary reasons I was only able to order one from the menu.
I received another text from the front desk agent through the hotel's service, wishing me a good morning and asking if I needed linens or towels. I appreciated this option, a clear priority to reduce wash cycles and waste. The showers also featured large, multiuse containers secured to the walls instead of single-use bottles that waste product and plastic.
Other amenities include meeting space and ballrooms as well as a common living area with wine service and an on-site gym featuring a Peloton bicycle. The location of the Kimpton Hotel Monaco in Pittsburgh is ideal for anyone visiting the city. With access to downtown, the Strip District, Shady Side and the University of Pittsburgh's campus, this modern hotel provides a wonderful option for your stay.
TOP TAKEAWAYS:
All guests have access to complimentary valet service most of the day until 11 p.m.
Easy communication with hotel staff members through text services
Rooftop Biergarten is stocked with outdoor games and activities as well as a menu of European beer and German-influenced bites.
KIMPTON HOTEL MONACO PITTSBURGH
620 William Penn Place Pittsburgh, PA 15219
tel 412 471 1170
monaco-pittsburgh.com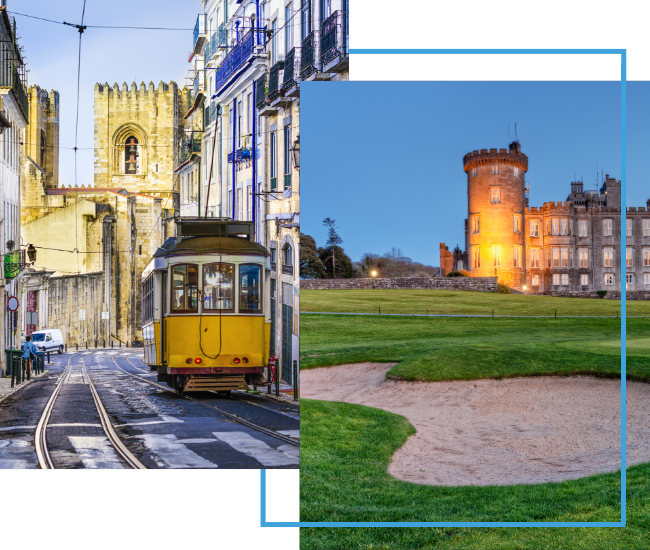 FX Excursions
FX Excursions offers the chance for once-in-a-lifetime experiences in destinations around the world.
Explore Excursions
Corsica with steep, gray cliffs overlooking the Mediterranean and sandy beaches attracting summer visitors, is a French-governed island sometimes confused with Sardinia and Sicily, Italian islands to the south. Fortunately, all three islands share the same love for good wine, food and sun-splashed beaches.
Sponsored Content
Filled with hidden treasures waiting to be discovered, Seoul invites travelers to unearth its many gems, and Seoul Tourism Organization is here to help travelers do just that. Through thoughtfully created initiatives like the Theme Tourism County Competition, Seoul Tourism Organization works closely with local districts to identify and showcase what makes each district unique and charming in all seasons.
If you're ready to do a little holiday catch-up with your besties, make a beeline for Conrad New York Downtown. The lobby metamorphosed into a holiday forest of heavenly scented, decorated Virginia Spruce trees. Make your first stop ATRIO Barista Station in the lobby for a complimentary hot spiced apple cider (until Dec. 3) or hot chocolate (Dec. 22­–24).