Arrival/Check-In: I was staying in New York City with my daughter for the annual Wherever Awards event for our sister site, whereverfamily.com. As this event celebrates the best in family travel, I found it only fitting to get there early for some family sightseeing of our own. We arrived at Penn Station, right across the street from the hotel, at 9:30 a.m. — way too early to check in. But we had some luggage we didn't want to carry around with us, so we stopped at the hotel to leave it there.
We stood in a line of guests checking out and approached the front desk to inquire about the earliest check-in time and if we could leave our bags. The front desk clerk informed us the earliest we could check in was 1 p.m., and we could leave our bags in the luggage room downstairs — for a fee of $5 per bag. So we purchased some luggage tags and dropped them off before heading out to see the sights.
We arrived back around 2 p.m. and were able to check in right away, get our bags from the luggage room and head to the 16th floor. As we exited the elevator, we saw a large projection TV, comfortable seating and a large wooden table in the common area. A chandelier over the table made the space bright and inviting. I thought it would be a great place to catch up on the news in the morning with a cup of coffee.
A hotel employee in the hallway saw us looking at the room signs, trying to figure out which way to go. She asked my room number and kindly offered to walk us there.
Guest Quarters: The rooms all have the same unique green door, which she informed us were the original doors from when the hotel was built in 1919. The hotel kept them even after the recent renovation as a reminder of its history.
Our room had two double beds, a small desk with a mirror and an extra chair and small table near one of the two windows. Looking out the window, you appreciate the hotel's location because it has the most amazing view of the Empire State Building. I couldn't wait to see it later that night all lit up. (It did not disappoint!)
The newly renovated rooms look modern and bright with neutral colors and light wood headboards and furniture. The new beds also have comfortable pillow-top mattresses. I was surprised to find such a huge walk-in closet in a hotel in New York City. It was actually bigger than the bathroom, which was a bit on the small side and had a pedestal sink and a shallow glass shelf for holding personal items like makeup and a toothbrush.
Services/Amenities: The fitness room on the 18th floor offers a decent amount of exercise equipment; but if you want more, the hotel partners with nearby New York Sports Club so you can also use its facilities, including the lap pool, for guests 18 and older.
The property has no on-site restaurant, but a small coffee shop in the lobby stays open 24 hours and makes great hot chocolate, according to my daughter. Hotel guests also receive a voucher for a free continental breakfast just across the street at Café R.
The hotel has many options for conference or meeting spaces, with large ballroom spaces near the lobby, smaller rooms on the sixth floor and seven rooms of varying sizes on the 18th floor that take advantage of the great views the hotel has to offer.
TOP TAKEAWAYS:
◆ The hotel was built in 1919 and celebrated its 100th birthday last year with a renovation.
◆ The original and iconic "valet doors" remain, and a plaque on each door commemorates the history.
◆ Location, location, location! You can't beat this spot, just steps from Penn Station and the Empire State Building.
Hotel Pennsylvania
401 Seventh Ave.
New York, NY 10001
tel 212 736 5000
hotelpenn.com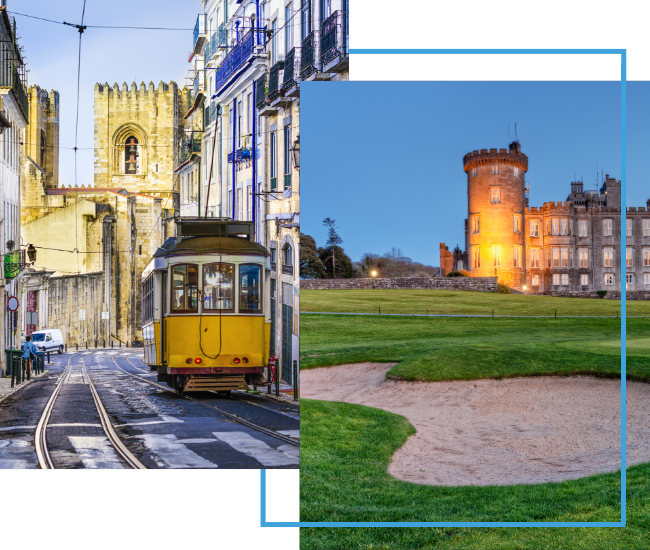 FX Excursions
FX Excursions offers the chance for once-in-a-lifetime experiences in destinations around the world.
Explore Excursions
If fabulous food and beverages are a must-have for any weekend getaway, then look no further than the City of Brotherly Love. Whether your palate has a penchant for vibrant Latin American fare or cozy French cuisine, whether you're an oenophile looking to swirl, sniff and sip your way around the globe or you'd rather sample farm-to-glass cocktails, Philly's got it all this fall. (With the exception of Bolo, which is a short taxi or Uber ride away and definitely worth the trip, the rest of these spots are all within walking distance of each other.)
Sponsored Content
Don't risk losing all the money you've spent if you must cancel your trip at the last minute. Allianz Travel Insurance can give you:
From Santoríni to Dubai to New York, some hotels just have that "it" factor that draws visitors far and wide. For some hotels it's their proximity to popular landmarks and attractions, for others it's their amenities. But these hotels have something few can claim: a true room with a view.