FX Excursions
The unique itineraries, exclusively created by and for FXExpress Publications, Inc. and its partners, allow participants to go hands-on at a worldwide event or see an international city in a new way. All the planning and sightseeing is handled for attendees, from the flights and accommodations to the itinerary. The tours offer partners the chance to connect with FXExpress Publications' readers and gain exposure across our various outlets.
The tours are exclusively marketed through our publications —Global Traveler, globaltravelerusa.com, whereverfamily.com and trazeetravel.com —and our social media outlets. Travel with us as we embark on these handcrafted agendas around the globe.
Discover the fascinating land of Korea. From ancient tradition to soaring modernity, Korea offers a little bit of everything. This itinerary takes you from Seoul and Paju to Andong, Gyeongju and Busan with experience-filled days. From the Demilitarized Zone between North and South Korea to the morning rituals at a Buddhist monastery, this trip is sure to offer an eye-opening education into all that Korea has to offer.
Capture the "Kia Orana" spirit! Explore the South Pacific's best-kept secret — the 15 islands that make up the Cook Islands are located in the heart of Polynesia, nestled between Hawai'i and New Zealand. This modern Polynesian nation is an oasis of freedom with crystal-clear, blue waters; bright-white, sandy beaches; warm weather year-round; and authentic, friendly locals. Less than 30 minutes from plane to any beach, it is so easy to do as much or as little as you like. First, explore the striking volcanic island of Rarotonga; like one big resort all in one island, Rarotonga offers endless adventures just outside your resort, ringed by boutique hotels, exquisite restaurants, gift shops, markets and more. In Aitutaki, you will experience "the world's most beautiful lagoon," according to Tony Wheeler, founder, Lonely Planet. This jewel of an isle offers an idyllic blue lagoon and pearly white beaches to match.
Nighttime in Seoul is as exciting as the daytime. Luminescent lighting throughout the city with high-rise office buildings, countless apartment buildings, exterior advertisement billboards, lampposts and vehicles light up this metropolitan city like it's another type of daytime. Explore night activities that will enrich your trip with exotic experiences at the markets open late or aim to have most relaxing, yet joyful night at the park. Recharge your energy for refreshing days forward.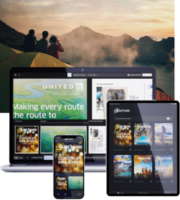 Think of Tokyo and your mind may wander to the neon signs and bustling crowds of Shibuya and Shinjuku, or the tranquility of the Meiji Jingu shrine, but this huge city offers much to those who explore away from the main tourist areas.
Sponsored Content
Incentive travel has long been a way for organizations to drive sales and reward employees with opulent trips to exotic destinations. Today it encompasses even more.
Automotive museums of all sizes will always capture the imaginations of car and racing aficionados. However, the best deliver a lot of substance beyond the machine itself. Some place an emphasis on science and technology or history, while others display iconic cars from film and television. Museums established and operated by the world's top automakers (think Mercedes, BMW, Audi and Porsche in Germany, and Toyota, Honda and Nissan in Japan) have built-in followings.
Sponsored Content
Filled with hidden treasures waiting to be discovered, Seoul invites travelers to unearth its many gems, and Seoul Tourism Organization is here to help travelers do just that. Through thoughtfully created initiatives like the Theme Tourism County Competition, Seoul Tourism Organization works closely with local districts to identify and showcase what makes each district unique and charming in all seasons.
A country already renowned for its rich cultural heritage and ever-growing culinary scene, Denmark holds much in store for travelers and locals alike in 2024. From new flights further connecting the country with the United States to culinary events to the unveiling of iconic buildings, here's what to expect in 2024:
Looking for fun things to stuff into the toe of a few holiday stockings? Here are some great choices:
Sponsored Content
One affordable plan can protect an entire year of trips: business or pleasure, short or long, domestic or international.
It's time to start dreaming of your next trip. Here's some destination inspiration for you. Take a visual journey through these U.S. Christmas markets with us.