FX Excursions
The unique itineraries, exclusively created by and for FXExpress Publications, Inc. and its partners, allow participants to go hands-on at a worldwide event or see an international city in a new way. All the planning and sightseeing is handled for attendees, from the flights and accommodations to the itinerary. The tours offer partners the chance to connect with FXExpress Publications' readers and gain exposure across our various outlets.
The tours are exclusively marketed through our publications —Global Traveler, globaltravelerusa.com, whereverfamily.com and trazeetravel.com —and our social media outlets. Travel with us as we embark on these handcrafted agendas around the globe.
Discover the fascinating land of Korea. From ancient tradition to soaring modernity, Korea offers a little bit of everything. This itinerary takes you from Seoul and Paju to Andong, Gyeongju and Busan with experience-filled days. From the Demilitarized Zone between North and South Korea to the morning rituals at a Buddhist monastery, this trip is sure to offer an eye-opening education into all that Korea has to offer.
Capture the "Kia Orana" spirit! Explore the South Pacific's best-kept secret — the 15 islands that make up the Cook Islands are located in the heart of Polynesia, nestled between Hawai'i and New Zealand. This modern Polynesian nation is an oasis of freedom with crystal-clear, blue waters; bright-white, sandy beaches; warm weather year-round; and authentic, friendly locals. Less than 30 minutes from plane to any beach, it is so easy to do as much or as little as you like. First, explore the striking volcanic island of Rarotonga; like one big resort all in one island, Rarotonga offers endless adventures just outside your resort, ringed by boutique hotels, exquisite restaurants, gift shops, markets and more. In Aitutaki, you will experience "the world's most beautiful lagoon," according to Tony Wheeler, founder, Lonely Planet. This jewel of an isle offers an idyllic blue lagoon and pearly white beaches to match.
Nighttime in Seoul is as exciting as the daytime. Luminescent lighting throughout the city with high-rise office buildings, countless apartment buildings, exterior advertisement billboards, lampposts and vehicles light up this metropolitan city like it's another type of daytime. Explore night activities that will enrich your trip with exotic experiences at the markets open late or aim to have most relaxing, yet joyful night at the park. Recharge your energy for refreshing days forward.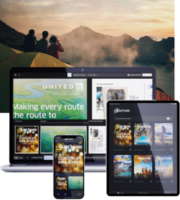 More than 22 million visitors pour into Bangkok each year, adding to the roughly 11 million residents of the Thai capital famous for its bustling streets. Packed with food carts, markets and cultural spectacles, life in Bangkok is unusually defined by its vibrant street scene, both day and night. That means you don't necessarily need a solid plan when heading out on any given evening.
Sponsored Content
The Saronic or Argo Saronic Islands of Greece call travelers to explore its seven small islands and islets brimming with history, natural sites and more. With most easily accessible by boat, the islands' proximity to ports of Athens make the Saronic Islands an ideal destination for those preferring shorter boat rides. In fact, trips from Athens ports to the islands take only between 10 minutes and two hours, depending on the island you choose, making them perfect for day or weekend trips. From Piraeus port, you can access Hydra, Spetses, Aegina and Poros directly. Come explore these stunning islands with us and find the inspiration to plan your next trip to these islands. Hydra Hydra town curves around a slope overlooking the Argosaronic Gulf like an amphitheater and is considered one of the most romantic destinations in Greece. Most unique to the island is its lack of vehicles. People on the island get around on mules and donkeys as well as water taxis, making for a peaceful and laid-back day. Hydra lies a two-hour ferry ride from Piraeus port in Athens.
As first-time restaurateurs, but with plenty of hospitality-related experience, Ria and Kevol (Kev) Graham were not entirely comfortable opening their first restaurant in the Brooklyn neighborhood of Williamsburg, where several upscale restaurants and 5-star hotel dining is just a block away. And to make matters worse, they opened in July 2020, when New York City was in the middle of the COVID-19 pandemic.
In addition to intimate settings, smaller staff-to-passenger ratios, and personalized food and beverage options, river cruises have the advantage of providing a deeper dive into a region's culture, food and history. The Rhine, Rhône and Danube in Europe and the Mississippi River and St. Lawrence in North America have much to offer travelers with their itineraries, tying together beloved cities and lesser-known destinations along their routes.
Sponsored Content
United Airlines is in the midst of a major initiative to modernize its fleet over the next several years. After first announcing the plan in 2021, planes fitted with United's signature interior are finally beginning to appear across the airline's narrowbody fleet of Boeing and Airbus planes. United flyers are sure to notice these enhancements from the moment they step on board: Each new or updated plane sports remodeled seats, seatback entertainment screens for everyone, Bluetooth connectivity and more, all adding up to a better experience on every journey.
As another phenomenal year of travel comes to an end, it's time, as always, for Global Traveler to celebrate and award those who do it best as we announce the 2023 winners of the GT Tested Reader Survey awards. But that's not the only cause for celebration here: We've hit another major milestone, as this marks our 20th year honoring the best of the best inn world of travel!
With winter kicking in, it's time for skiers and snowboarders to pick up their equipment and hit slopes around the world. This year, travelers should head to the Jungfrau Region of Switzerland.
Sponsored Content
Nashville's once-modest skyline continues to evolve as its luxury market grows. Lavish hotel properties are added to the landscape while acclaimed chefs stake claim in the robust culinary scene and premier cultural offerings round out the city's repertoire.
https://www.youtube.com/watch?v=WU1v5hZlIz0