Arrival/Check-in: I arrived late morning after a short flight from Boston. It was my first visit to Chicago, so I was looking forward to discovering what about the city led just about everyone I told about my visit to respond with a dreamy look that said, "I love Chicago." I got my first hint when the doorman opened my cab door and greeted me by name. How did he do that? I still don't know. Check-in was quick and easy. Before I knew it I was opening the door to my guestroom. (30/30)
Guest Quarters: The first thing I noticed upon entering my guestroom was the full wall of windows offering an unparalleled view of the landmark Chicago Water Tower and Lake Michigan beyond. An enthusiastic bellman pointed out Oprah Winfrey's residence on the left and Macy's diagonally across the street. The well-equipped desk was positioned to take full advantage of the view. Décor was a soothing combination of creams and browns. In a twist I'm seeing more and more in hotel design, the bathroom and bedroom were separated by a louvered-window; I could leave the louvers open to let daylight shine into the bathroom or close them for privacy. I was surprised one morning as I was getting dressed for the day. I sensed a shadow hovering over the outside window, but didn't think much about it until a window washer's platform slid into view. I reached for my robe as the window washer averted his eyes. Certainly, a close encounter of the unexpected kind. (29/30)
Services/Amenities: I had to run out for a meeting almost immediately after checking in, so I left a few items in need of pressing on the bed, called housekeeping to let them know they were there and headed out. Everything was neatly pressed and hanging in my closet upon my return. The hotel's small but well-equipped fitness room overlooks its indoor swimming pool and the city skyline beyond, a pleasant view I enjoyed from the elliptical trainer each morning of my stay. I tend to order room service breakfast when I'm traveling, but the dining room caught my attention as I left the gym on my first morning. It's a beautiful, bright space with gorgeous views, so I broke with tradition and skipped room service for the duration of my stay. I also enjoyed a glass of wine on the hotel's rooftop patio one afternoon — again, the views were stunning. The only drawback: Due to a glitch in connectivity, I was without in-room Internet access for the duration of my two-day stay. In order to connect, I had to pack up my work materials and trudge to the lobby to pick up a WiFi signal. The hotel did offer to change my room, but by the time they figured out there was no easy fix, I was already packing to head home. (38/40)
The Experience: Park Hyatt Chicago is a friendly hotel in a great location. It's the kind of a place business travelers can "come home to" any time they're in the city.
Total Score: 97/100
Park Hyatt Chicago
800 N. Michigan Ave.
Chicago, IL 60611
tel 312 335 1234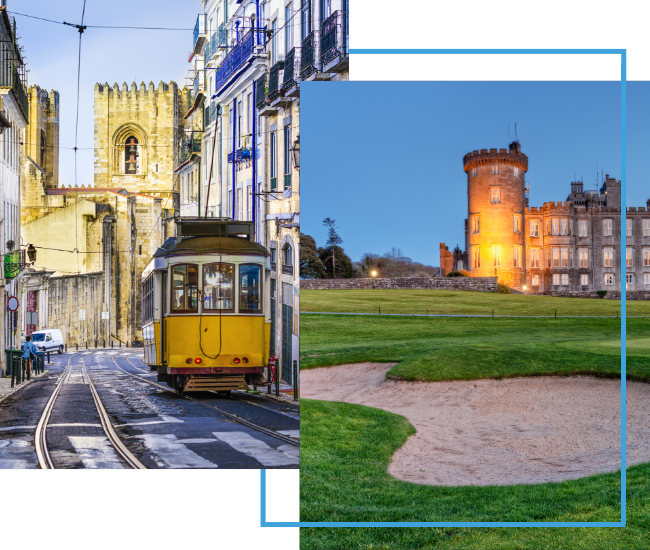 FX Excursions
FX Excursions offers the chance for once-in-a-lifetime experiences in destinations around the world.
Explore Excursions
Ever since opening in 2021, Nobu London Portman Square has served as the focal point for many gatherings, stays and experiences. This fall the hotel's Nobu Bar adds four more reasons to visit with an exciting array of offerings, menus and events.
Sponsored Content
In an increasingly digital and interconnected world, the Global Business Travel Association (GBTA) Convention remains an indispensable platform for business travel industry professionals seeking to make the most of the power of face-to-face connections. Taking place August 13–15 in Dallas, the 2023 GBTA Convention provides the unique opportunity for professionals and companies to join visionaries, thought leaders and industry experts for meaningful networking, cutting-edge insights and inspiring innovation.
There's no doubt the northern lights are awe-inspiring and spectacular. Unfortunately, they're also fickle and fleeting, and despite your best-laid plans of checking this item off your bucket list, sometimes Mother Nature's luminescent show just doesn't cooperate. But one cruise line has a new fail-safe in place.