ARRIVAL/CHECK-IN: I flew from New York City to Los Cabos via Dallas in mid-April for a much-anticipated girls' trip to Mexico. My best friend and I arrived on a Wednesday afternoon to a busy Los Cabos International Airport for Easter week; taking into account Spanish is my first language, the airport was pretty seamless to navigate. After making our way through customs — and avoiding the occasional timeshare promotions — we found our scheduled pickup service, which we shared with three other small groups. The scenic, 30-minute drive was peaceful and quiet considering kids were part of the group. When we arrived at the resort, the team greeted us by our names and made us feel welcome. Our room wasn't ready, so we put our luggage away and explored the lobby and surrounding areas while we waited. At first glance, the imperfectly perfect geometry of the building catches your eye, and the sophisticated, modern yet classic Mexican décor keeps you admiring every corner.
GUEST QUARTERS: Formerly known as Cabo Villas, Corazón Cabo is one of the newest luxury hotels in the heart of Los Cabos. We stayed in one of the 187 rooms in the Corazón Tower, which features 17 luxury suites and the most stunning views of San Lucas. One of the many things I appreciated was how simple, crispy-clean and vast the hallways felt. I'd go as far as to say they almost felt empty, but it made sense once we entered the room.
Our Infinity Suite had a lovely private balcony and two comfortable, queen-sized beds. Upon entering the room, I observed a kitchen-like counter to my right which included glassware, charging stations, a coffeemaker, a mini fridge and a sink that made rinsing things off after the beach a bit easier. The closet stood to my left and directly across from a long vertical mirror and the bathroom door.
The bathroom featured a gorgeous and spacious private shower, decently sized countertop and, my favorite part, a comfortable stool that proved convenient when getting ready. The double-sided mirror in the bathroom and room was really cool when we had the floor-to-ceiling sliding glass doors open, as we could see the ocean and the mountains from the bathroom sink.
The room also included comfortable couches at the foot of each bed, a large TV mounted atop a spacious console table, a Bluetooth speaker and a small living area with a table and chair. On the table, a spread of delicious guacamole, vibrant pico de gallo, corn tortilla chips and fresh fruit mocktails waited for us, along with a welcome note.
SERVICES/AMENITIES: Perfectly located on one of the only swimmable areas of Medano Beach, Corazón Cabo features a large and fashionable beach club with stunning views. However, you need to make reservations in advance in order to secure a space. Caboelectric offers guests a variety of tours and water activities; the front desk team can make reservations, or guests can walk to the tent by the beach club's entrance. Of the six dining concepts, all managed by Executive Chef Eric de Maeyer, we indulged in delectable meals at two of the signature restaurants (Aleta and Rooftop 360). A lobby coffee shop serves Starbucks coffee and baked goods as well as grab-and-go items, apparel and other retail items. With two oceanfront infinity pools and a third one between towers, you'll always find a space to bask in the sun with a great drink at hand. Moreover, the fitness center includes wide windows overlooking the ocean and a good amount and variety of equipment for every active person's needs.
TOP TAKEAWAYS:
Formidable customer service and experience. The Corazón team personalizes your experience and makes you feel well taken care of.
Rooftop 360 proves the perfect place to experience brunch, poolside relaxation and all the nightlife Cabo offers.
Walking distance to other restaurants, gift shops and pharmacies
Outstanding cleanliness
CORAZÓN CABO RESORT & SPA
Pelicanos 225
El Medano Ejidal
23453 Cabo San Lucas, B.C.S.
Mexico
tel 52 624 980 0604
corazoncabo.com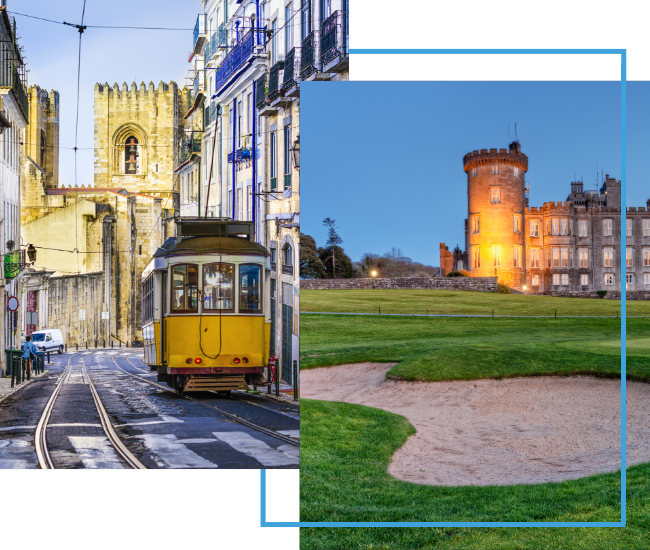 FX Excursions
FX Excursions offers the chance for once-in-a-lifetime experiences in destinations around the world.
Explore Excursions
Think of Tokyo and your mind may wander to the neon signs and bustling crowds of Shibuya and Shinjuku, or the tranquility of the Meiji Jingu shrine, but this huge city offers much to those who explore away from the main tourist areas.
Sponsored Content
The Islands of Tahiti offer a range of captivating activities for travelers with diverse interests, from hiking to breathtaking waterfalls, riding horses on secluded beaches; swimming with sharks; or immersing in Polynesian culture through traditional dance, music and art. For watersports enthusiasts, the crystal-clear lagoons offer exhilarating experiences like surfing, kiteboarding and paddleboarding. And if you're looking to relax, the pristine beaches, overwater bungalows and tropical sun offer the perfect setting. With 118 islands and atolls to explore, island hopping is an excellent way to experience the full diversity of The Islands of Tahiti. With its blend of adventure, culture and relaxation, The Islands of Tahiti offer a truly unique travel experience.
Automotive museums of all sizes will always capture the imaginations of car and racing aficionados. However, the best deliver a lot of substance beyond the machine itself. Some place an emphasis on science and technology or history, while others display iconic cars from film and television. Museums established and operated by the world's top automakers (think Mercedes, BMW, Audi and Porsche in Germany, and Toyota, Honda and Nissan in Japan) have built-in followings.