Arrival/Check-In: I flew Aeromexico from Los Angeles to Mexico City for a four-day business trip. My first visit to Mexico City was not what I anticipated. In fact, it was an international traveler's worst nightmare, with only one saving grace.
The minute I landed in Mexico City, I felt an illness coming on. I met up with my colleague, and during the taxi ride to the Four Seasons, the sick feeling escalated quickly. I checked into the hotel within 10 minutes and raced to my room to rest, but that night the worst flu I ever had hit me. At about midnight, I called the concierge and asked if a doctor was on call. Fortunately, a doctor is available at the Four Seasons 24 hours a day, a service that saved me on this trip!
Guest Quarters: The property recently underwent renovations from the exterior to the guestrooms. The stunning lobby screams luxury, class and sophistication, and the guestrooms reflect that same feel.
My deluxe room measured 602 square feet and featured a king-sized bed, a full marble bathroom and a garden courtyard view. When I walked in, the bathroom was to the right and a closet to the left. The bed was comfortable, and this summed up my entire stay due to my illness. The king-sized pillows and cozy sheets/comforter made for a perfect night's sleep.
Boasting the elegance you expect at a Four Seasons property, the room also offered a loveseat, a coffee table and an executive desk with plenty of outlets for electronics. Technology included an LCD flat-screen television, wireless high-speed Internet access, an iPod docking station, a CD and DVD player and a Web/interactive television. I also appreciated the in-room safe, a refrigerated private bar, slippers and thick terry bathrobes. The bathroom offered a deep soaking tub with separate shower and water closet.
Services/Amenities: The sun deck and outdoor pool lie adjacent to the health club, which is not open 24/7 but offers an extensive range of cardio and weight-training systems. As an exceptional business hotel, the Four Seasons provides services to meet the round-the-clock needs of busy guests. The business center offers qualified bilingual assistants and five workstations (four PCs and one Mac), high-speed Internet connections, printers, color scanners, a fax machine and a photocopier. Two boardrooms — each equipped with a television and a DVD player, Internet connections and a speaker phone — can be booked directly through the business center.
We enjoyed a breakfast meeting at Reforma 500, with seating indoors and in the perfectly landscaped courtyard. We sat outside and it was a bit chilly, but the hotel gave me a shawl to wear. Breakfast featured traditional Mexico City cuisine. I went with the chilaquiles — delicious.
The Experience: The doctor arrived within 30 minutes, dressed in a three-piece suit and carrying a vintage doctor's bag. He spoke English well, though I tried my best to communicate in Spanish. He treated me for the flu (I had a 105-degree fever), giving me a shot and antibiotics. If it weren't for the doctor, I would not have recovered as quickly as I did. By day three I was going to meetings and trying to enjoy my brief Mexico City experience.
The Four Seasons staff was incredibly generous in making sure I had everything I needed to recover. The entire staff seemed to know I was "the sick girl" or "patient zero." They even sent me a note saying, "We hope you are feeling better."
I highly recommend the Four Seasons to anyone traveling to Mexico City. Not only do they provide the luxurious experience you'd expect, they literally save lives! If you're going to get sick abroad, posting up at the Four Seasons is the way to go.
GT CHECKLIST
[checklist]
[item check=yes]Doorman/valet[/item]
[item check=yes]Less than 10 minutes for check-in[/item]
[item check=yes]Separate tub and shower[/item]
[item check=yes]Large vanity[/item]
[item check=yes]High-quality towels[/item]
[item check=yes]Powerful, unattached hair dryer[/item]
[item check=yes]High-quality bed linens[/item]
[item check=yes]Large, flat-screen television[/item]
[item check=yes]Large desk with convenient outlets[/item]
[item check=yes]Large, complimentary laptop safe[/item]
[item check=yes]Complimentary in-room WiFi[/item]
[item check=yes]Complimentary bottled water[/item]
[item check=yes]Stocked minibar[/item]
[item check=yes]Ample lighting[/item]
[item check=yes]In-room coffeemaker[/item]
[item check=yes]Iron and ironing board[/item]
[item check=yes]On-site restaurant[/item]
[item check=yes]24-hour room service[/item]
[item]24-hour state-of-the-art fitness center[/item]
[item check=yes]Turn-down service[/item]
[/checklist]
Four Seasons Hotel Mexico, D.F.
Av. Paseo de la Reforma 500
Cuauhtémoc, Juárez, 06600
Mexico City, Mexico
tel 52 55 5230 1818
fourseasons.com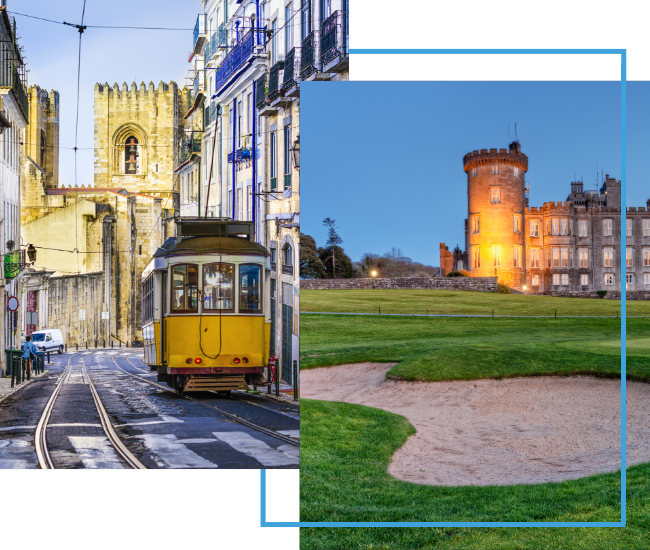 FX Excursions
FX Excursions offers the chance for once-in-a-lifetime experiences in destinations around the world.
Explore Excursions
There is something magical about sipping a glass of local wine while watching the sun slip into the Aegean Sea as the afterglow tinges traditional, white-washed Cycladic houses with glorious shades of rose, purple and gold. Ancient Greeks believed Helios, the Sun God, caused sunsets by driving his fiery chariot into the sea. Standing at water's edge in Mykonos, watching the sky slowly turn from purple to inky black, you almost believe it.
Sponsored Content
In an increasingly digital and interconnected world, the Global Business Travel Association (GBTA) Convention remains an indispensable platform for business travel industry professionals seeking to make the most of the power of face-to-face connections. Taking place August 13–15 in Dallas, the 2023 GBTA Convention provides the unique opportunity for professionals and companies to join visionaries, thought leaders and industry experts for meaningful networking, cutting-edge insights and inspiring innovation.
The prospect of a post-visit treasure hunting session inside the shops of landmark museums such as the Louvre in Paris, the Uffizi Gallery in Florence and The British Museum in London can be irresistible. However, some of Europe's smaller and more unusual museums boast retail spaces with a surprising "wow" factor, often as well-curated as the galleries.