Arrival/Check-In: While a plethora of high-end hotels exists in Chicago, when it comes to history, The Drake does not have much competition. The property joined the Historic Hotels of America in 2014; with a history dating to 1920, The Drake served as a high society favorite in the Roaring Twenties and continues to delight guests through the modern day. Marilyn Monroe and Joe DiMaggio even carved their initials into the hotel's Cape Cod Room's bar in the 1950s.
It was at this historic hotel that I spent a long Mother's Day weekend in Chicago with my mom. While not the most modern or shiny new hotel, The Drake offered us comfort, convenience and a perfect location, all with an exceptionally warm, welcoming attitude. It started upon arrival with a speedy and friendly check-in. The gorgeous floral centerpiece in the middle of the lobby offers a spectacular first impression.
Guest Quarters: Could the guestrooms use a bit of a refresh and update? Yes, but there were several amenities in our double-bedded corner room that couldn't be beat — one being the generous size and the other being the wonderful view of Lake Michigan.
The room opened into a short hallway, with the bathroom to the right and a large walk-in closet to the left. In addition to the two beds flanking a nightstand, our accommodations boasted a flat-screen TV, a mini refrigerator, a couch, a coffee table, an armchair and a large desk with a chair. All this, with more than enough space left over for two women to spread out and unpack.
The warm welcome continued with the in-room amenities, including a beautiful bouquet of flowers and a Mother's Day card for my mom, a thoughtful mug and tea gift.
Services/Amenities: Speaking of tea, one of the highlights of our stay was afternoon tea at Palm Court. The Drake is iconic for the ritual in Chicago; peach Bellinis and a harpist accompanied our Mother's Day celebration. In addition to Palm Court, on-site dining options include Coq d'Or, Cape Cod Room, Lavazza Café and Drake Bros'. In-room dining is also available but is not 24/7.
As part of Hilton International, The Drake offers HHonors benefits, including digital key check-in and express check-out. Other on-site amenities include a 3,000-square-foot fitness center, paid access to the nearby Equinox gym, a business center, several shopping outlets and more than 33,000 square feet of meeting and event space.
The Experience: The Drake exudes a truly special ambience that is hard to explain; while some updates may be needed, the charm and historic quality of the property really cannot be beat. The hotel does a great job translating the hotel's personality through its staff. And the location is ideal, near the lake and right off of famed Michigan Avenue and its shopping. My mom and I enjoyed the city mostly by foot from our base at The Drake.
GT CHECKLIST
[checklist]
[item check=yes]Doorman/valet[/item]
[item check=yes]Less than 10 minutes for check-in[/item]
[item]Separate tub and shower[/item]
[item check=yes]Large vanity[/item]
[item check=yes]High-quality towels[/item]
[item check=yes]Powerful, unattached hair dryer[/item]
[item check=yes]High-quality bed linens[/item]
[item check=yes]Large, flat-screen television[/item]
[item check=yes]Large desk with convenient outlets[/item]
[item check=yes]Large, complimentary laptop safe[/item]
[item]Complimentary in-room WiFi[/item]
[item check=yes]Complimentary bottled water[/item]
[item check=yes]Stocked minibar[/item]
[item check=yes]Ample lighting[/item]
[item check=yes]In-room coffeemaker[/item]
[item check=yes]Iron and ironing board[/item]
[item check=yes]On-site restaurant[/item]
[item]24-hour room service[/item]
[item]24-hour state-of-the-art fitness center[/item]
[item]Turn-down service[/item]
[/checklist]
The Drake
140 E. Walton Place
Chicago, IL 60611
tel 312 787 2200
thedrakehotel.com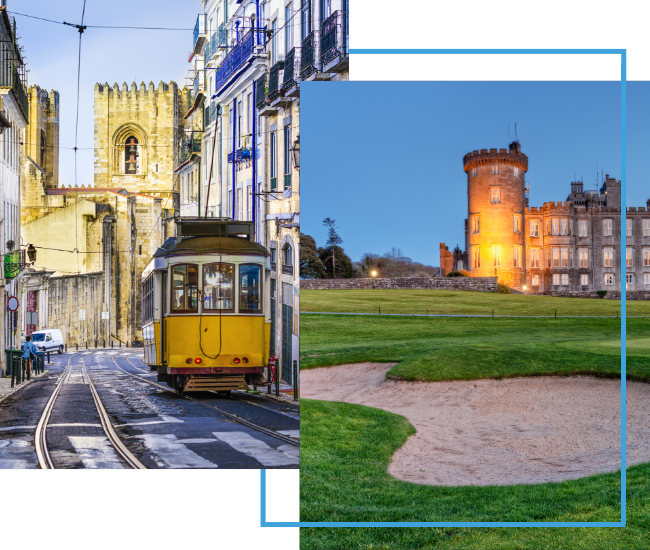 FX Excursions
FX Excursions offers the chance for once-in-a-lifetime experiences in destinations around the world.
Explore Excursions
Pleasant weather, autumn foliage and vibrant flowers are among the many delights awaiting nature lovers at botanical gardens and arboretums across the United States. However, some of these green spaces take on additional color this month and through Halloween when enterprising gardeners, landscape architects, management and other creative minds cast a spell with themed environments running the gamut from spooky to utterly bewitching.
Sponsored Content
From the moment you step onboard Air Tahiti Nui's Tahitian Dreamliner, you will be transported to The Islands of Tahiti. The French Polynesian carrier considered every detail to awaken its passengers' senses, creating the feeling you are already on the Islands while 30,000 feet in the air.
For travelers who love all things autumn, Crystal Springs Resort, New York City's closest destination resort, features special offers and experiences to meet the demands of everyone's fall bucket list. Located only 80 minutes outside New York City in Sussex County, New Jersey, Crystal Springs Resort offers a quick getaway to enjoy fall foliage. Are any of these new offers or experiences on your bucket list?