ARRIVAL/CHECK-IN: An interesting morning of air travel was followed by a stress-free greeting at The Peninsula Chicago. Upon arrival I stepped out of my Uber and onto the sidewalk of the hotel to be greeted by a doorman in a beautiful all-white uniform who asked my name in order to alert the front desk of my arrival. Once I made my way through the doors and up to the lobby, a front desk agent acknowledged me by name and assured me check-in was not necessary and that she would take care of it later. She actually walked me all the way to my room on the 17th floor and showed me around the suite. This would be unnecessary if the suite wasn't so high-tech. I appreciated it after realizing how detail-oriented each guestroom was. A hands-free check-in experience is something I can get used to.
GUEST QUARTERS: The Grand Premier King room was where I would rest my head for the one night I was in town. A cloud of a king bed sat in the naturally lit room adjacent to a beautiful couch; a work station equipped with an array of outlets and a printer; and a table holding a hand-written letter from The Peninsula staff, two waters, a fruit basket and a jar of nuts. The room was operated by a tablet system that controlled the lights, temperature, TV and pretty much anything else you could imagine. This system allowed me to request pillows, room service or any other needs I had during my 24 hours in town. One of my favorite aspects was the "dressing room" with lighting options; it led into the beautiful bathroom with its mix of classic and modern décor — complete with a TV and a spa-sized tub where I would wind down after a day of meetings.
SERVICES/ AMENITIES: While I didn't have time to book myself a spa treatment, I could not resist peeking in to see what all of the excitement was about online; and let me tell you, excitement was an understatement. On the top floor of The Peninsula, I took it upon myself to walk around the half-Olympic-sized indoor pool, spa quarters and women's locker room.
The service was wonderful. Since returning to Pennsylvania, I have certainly missed being greeted as Ms. Fogarty every time I entered or exited the property. The turndown service was most notable, as I returned from my dinner reservation to calming music, dimmed lighting and a water bottle next to my bed — also something I've missed!
One thing I will say is no matter how often I tried to express my gratitude toward the attentive staff, they appreciated my gesture. But what makes The Peninsula Chicago so outstanding is the fact they do not expect thanks. The 5-star service is such a standard, and I never once felt like the employees were anything less than thrilled to provide such an experience.
TOP TAKEAWAYS:
The rooftop bar, ZBar, and restaurant Shanghai Terrace were delicious!
Great location on Michigan Avenue
My experience was completely personalized, and the staff was wonderful!
THE PENINSULA CHICAGO
108 E. Superior St. Chicago, IL 60611
tel 312 337 2888
peninsula.com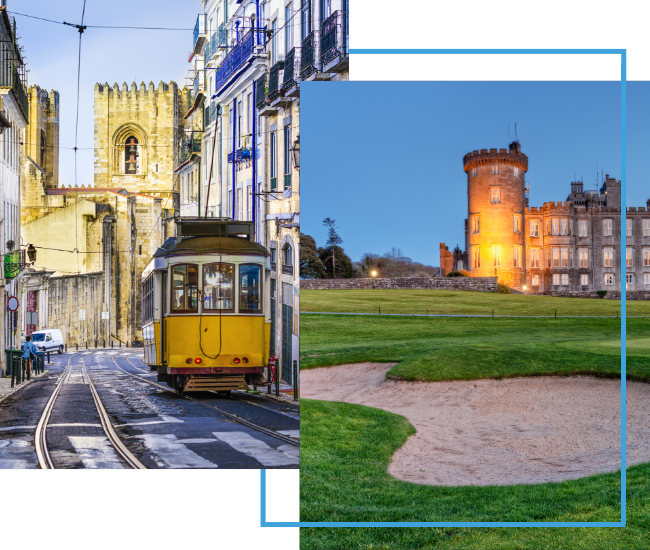 FX Excursions
FX Excursions offers the chance for once-in-a-lifetime experiences in destinations around the world.
Explore Excursions
If fabulous food and beverages are a must-have for any weekend getaway, then look no further than the City of Brotherly Love. Whether your palate has a penchant for vibrant Latin American fare or cozy French cuisine, whether you're an oenophile looking to swirl, sniff and sip your way around the globe or you'd rather sample farm-to-glass cocktails, Philly's got it all this fall. (With the exception of Bolo, which is a short taxi or Uber ride away and definitely worth the trip, the rest of these spots are all within walking distance of each other.)
Sponsored Content
Exclusive Sailing with Global Traveler
From Santoríni to Dubai to New York, some hotels just have that "it" factor that draws visitors far and wide. For some hotels it's their proximity to popular landmarks and attractions, for others it's their amenities. But these hotels have something few can claim: a true room with a view.