ARRIVAL/CHECK-IN: For a two-night business trip, I stayed at The Shay – Destination by Hyatt in Culver City. The lobby is not just a place to check in but truly a place to gather. As you walk into the hotel from the valet, you'll find several places to go: spaces to sit and talk, to sit and wait, or to work, plus an area to play billiards and even a bar to get a drink or sit by a cozy fire. Off to the left, the check-in desk is more secluded than the main lobby. Check-in was easy with a friendly staff who verified my reserved room and length of stay. They explained the ways to get around town without a car, told me about the restaurants on property, and asked if I'd like to make a reservation, which I had already arranged. It could not have been any smoother, and everyone welcomed me with a warm smile.
GUEST QUARTERS: I was pleasantly surprised to have been upgraded to a suite, located on the third floor. On the elevator I needed to use my keycard to access guest floors. While walking to my room, I especially liked the outside passage to get to the wing where my room was. The passage overlooked the outside restaurant's courtyard. When I opened the door to the room, the wet bar and the sitting area greeted me. Most of the walls featured floor-to-ceiling windows, and the opened blinds let plenty of natural light into the modern-looking room. One side had a small balcony with enough room for a few chairs. The ample bedroom included a king-sized bed, a chair and table next to it, and a desk as well as a second minibar. Again, floor-to-ceiling windows let in the daylight. A large, sliding, mirrored door opened to the bathroom featuring a double sink, a soaking tub, a shower and a separate area for the toilet. More floor-to-ceiling windows — don't worry, I drew the blinds when in use. All of the toiletries were Imperial Barber Grade Products made by a barbershop in the area.
SERVICES/AMENITIES: "Share something in common" is one of the mottos of the hotel. Every third Wednesday night, the hotel hosts the "Hometown Hangout" in the lobby, with live music, a pop-up barbershop giving haircuts (the same barbershop that supplies the toiletries), and a hat maker, along with massages and polish-change manicures. I was not there for the appropriate Wednesday, but I want to schedule a time to return.
I enjoyed dinner at both on-site restaurants. At the top-floor Canopy Club, set in a coastal-themed bar which opens to the rooftop pool deck, my dining companions and I all ordered avocado tacos, and the waiter suggested we add a meat. We each added a different meat (chicken, steak and salmon). The presentation was remarkable, and the tacos were excellent. I also enjoyed breakfast here, ordering cheesy egg toast (grilled sourdough, scrambled eggs, salsa verde on a bed of sautéed kale) — amazing. Another night we dined on the patio of trendy, packed Etta's. We started with American Wagyu meatballs accompanied by fire-baked focaccia with a honey ricotta spread. We were told we had to try the alla vodka, one of my favorites, as well as the diavola wood-fired pizza and dry-aged whole branzino salted with aged sherry, red sorrel and charred lemon. We were members of the clean plate club! Etta's is definitely a destination restaurant.
All in all, The Shay has to be one of my favorite hotels, offering plenty to do, from the pool room to the restaurants to the outdoor rooftop pool. Several event rooms can accommodate groups of varying size, with plenty of outdoor space to take a breath of fresh air right from the meeting rooms. Clearly the hotel management and designer put in a lot of thought and attention to detail, making The Shay a destination in itself.
TOP TAKEAWAYS:
The Shay makes a great meeting hotel, with 140-plus guestrooms; 8,000 square feet of indoor and outdoor event space; and modern boardrooms which open to courtyards with a gazebo and a fireplace.
Surrounded by the Art District, art galleries, movie studios, boutique shops and fine dining, the hotel sits in a fantastic location.
Walkable to high-end shopping at Ivy Station and iconic design and furniture outlets at Helms Bakery District
THE SHAY– DESTINATION BY HYATT
8801 Washington Blvd.
Culver City, CA 90232
tel 424 361 6700
hyatt.com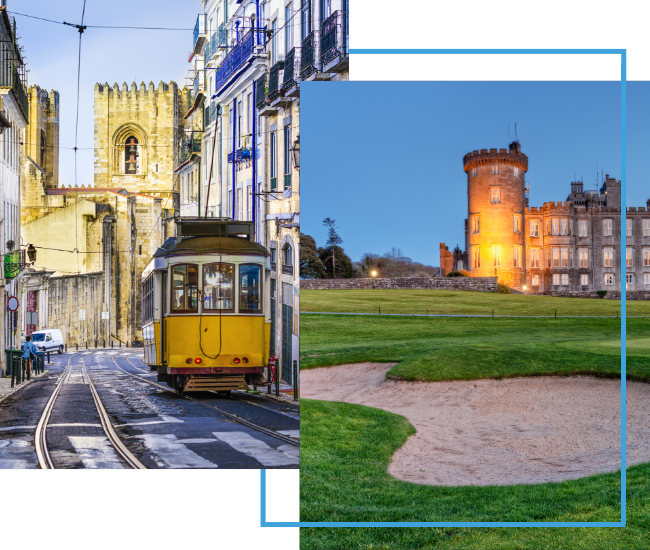 FX Excursions
FX Excursions offers the chance for once-in-a-lifetime experiences in destinations around the world.
Explore Excursions
Less than five years ago the world's first hybrid cruise ship, Hurtigruten Expeditions' MS Roald Amundsen, set sail for Antarctica in November 2019 with 450 passengers. The battery-hybrid-powered ship, named for the first man to cross the continent and reach the South Pole, was built specifically for voyages in polar waters. Its battery-hybrid power reduces the ship's consumption and CO2 emissions by 20 percent compared to equally sized ships.
Sponsored Content
Learning more about our readers' travel habits and preferences ensures Global Traveler delivers the content you desire. As the travel industry has adapted and changed over the last few years, it's more important than ever to connect. To best meet your short- and long-term travel content needs, please help us!
A few months ago, I flew Polaris business class on a United flight from Dulles (IAD) to Paris (CDG). It was only when I got to my hotel in Paris I realized that I didn't have my iPad or its bag or accessories. Since I had been working on it in the restaurant in the Polaris lounge and then went directly to the gate, I knew I either left it propped up on my table when I packed up or in my business-class seat. But what was the best method to alert the airline about my careless mishap and (hopefully) retrieve it? With spotty data and WiFi, searching for information on my phone was frustrating and slow. Here's what I learned from the anxiety-inducing experience (and unexpected ending) about what to do if you leave something behind on your flight: