Arrival/Check-In: I arrived at Four Seasons Hotel Los Angeles at Beverly Hills after a 13-plus-hour flight from İstanbul, and I was grateful for the warm welcome I received from the staff. In just the time it took me to swipe my credit card in the taxi, my bags had been taken inside and the front-desk attendant was looking up my reservation. The doorman had a big smile on his face as he held the door for me, and within five minutes I was escorted to the elevators. Since I had to quickly shower and meet my cousin for dinner, I opted to take my bags to the room with me, but the staff was more than willing to assist. On my way to my room, I had my first celebrity sighting — of the four-legged variety. The dog model for the Cesar dog food brand was peacefully lying down as his handlers consulted the concierge.
Guest Quarters: My deluxe balcony room was comfortable for my short, one-night stay. French doors opened to a balcony affording views of Los Angeles, which was a welcome sight as I did work before departing the next morning. Opening the shades flooded the room with natural light.
As one enters, the large bathroom lies to the left. The first room offers two counters, one with a sink and ample space for toiletries, and the other, across the room with a second mirror mounted above, is perfect for doing hair or putting on makeup. The tub, stall shower and toilet are through this room, with a door for added privacy if two guests or a family are staying here.
The king-sized bed is flanked by two nightstands with an iPod docking station and lamps with built-in electrical outlets — one of my favorite features in hotel rooms. After my flight and a quick dinner out, I was so thankful to sink into the comfortable bed, and I slept soundly all night. The room also houses a long dresser/minibar/armoire hybrid, with a black marble top and a flat-screen TV mounted above. The desk, also equipped with ample outlets, features an iPad 2 with Interactive Customer Experience technology. An armchair, small table and floor lamp create a cozy corner nook for reading or relaxing.
Services/Amenities: My stay was far too quick to enjoy the many on-site amenities, but I did enjoy breakfast at Culina, Modern Italian, the on-site restaurant, also open for lunch and dinner. In-room dining and the pool-side Cabana Restaurant offer additional dining options.
In addition to the fitness center, spa and business center, Four Seasons Los Angeles at Beverly Hills offers complimentary WiFi; luxury car transportation within a two-mile radius; bottled water at turndown; and coffee, tea, muffins and fruit in the lobby daily from 5 a.m. to 8 a.m. The property also offers a range of meeting and event space.
The Experience: One sentence sums it up: If nothing else, I wish I had more than one night to experience Four Seasons Los Angeles at Beverly Hills.
GT CHECKLIST
[checklist]
[item check=yes]Doorman/valet[/item]
[item check=yes]Less than 10 minutes for check-in[/item]
[item check=yes]Separate tub and shower[/item]
[item check=yes]Large vanity[/item]
[item check=yes]High-quality towels[/item]
[item check=yes]Powerful, unattached hair dryer[/item]
[item check=yes]High-quality bed linens[/item]
[item check=yes]Large, flat-screen television[/item]
[item check=yes]Large desk with convenient outlets[/item]
[item check=yes]Large, complimentary laptop safe[/item]
[item check=yes]Complimentary in-room WiFi[/item]
[item check=yes]Complimentary bottled water[/item]
[item check=yes]Stocked minibar[/item]
[item check=yes]Ample lighting[/item]
[item]In-room coffeemaker[/item]
[item check=yes]Iron and ironing board[/item]
[item check=yes]On-site restaurant[/item]
[item check=yes]24-hour room service[/item]
[item check=yes]24-hour state-of-the-art fitness center[/item]
[item check=yes]Turn-down service[/item]
[/checklist]
Four Seasons Los Angeles at Beverly Hills
300 S. Doheny Drive
Los Angeles, CA 90048
tel 310 273 2222
fourseasons.com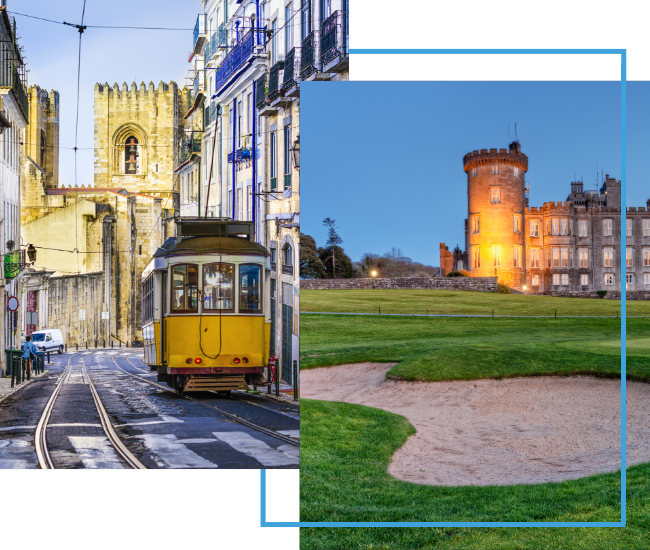 FX Excursions
FX Excursions offers the chance for once-in-a-lifetime experiences in destinations around the world.
Explore Excursions
There may not be snow in Los Angeles this season, but Waldorf Astoria Beverly Hills is certainly full of the holiday spirit, with Christmas, Hanukkah and New Year's events happening in the hotel's gorgeous event spaces.
Sponsored Content
The Islands of Tahiti are among the most beautiful and sought-after vacation destinations in the world. The endless images of overwater bungalows with Bora Bora's majestic peak towering over waters of every shade of blue have an intrinsic pull. But with 118 islands and atolls to explore, there is so much more to this spectacular region of the Pacific.
Looking for fun things to stuff into the toe of a few holiday stockings? Here are some great choices: