Arrival/Check-In: In no traffic, Hangzhou is about a two-and-a-half-hour drive from Shanghai or about 45 minutes on the high-speed train. Following my flight from Los Angeles to Shanghai, I arrived late in the evening to Hangzhou and made my way to the lobby of the Zheijiang Grand Hotel, located on the building's 25th floor. Check-in was quick, and I was in my room within minutes.
Guest Quarters: My spacious room on the 14th floor was perfect for my long stay in Hangzhou. The king-sized bed featured a wonderfully soft comforter and a variety of pillows. Outlets were easily accessible throughout the room, including an American outlet at the desk — a feature I greatly appreciate while traveling abroad. My room utilized a keycard operating system for the lights. While I don't prefer this style of lighting, I found this property's system easy to operate.
A section of the bathroom mirror was heated, preventing steam from the shower fogging up the mirror. This feature came to good use when I was getting ready for the day. Instead of individual-sized shower amenities, the hotel uses large containers of shampoo and shower gel. I value the environmentally conscious practice, but unfortunately the products had an overpoweringly strong floral fragrance. I wondered if the same products were in all guestrooms.
Since I stayed multiple nights, the cleaning attendant began to learn my habits, remembering the side of the bed I slept on and which pillows I used. They also noticed my eyeglasses and hair accessories in the bathroom — a hair tie, bobby pin kit and eyeglass wipe kit were left on my vanity one afternoon. I appreciated this personal touch.
The hotel isn't smoke-free, and some mornings an odor of cigarettes wafted into my room when I opened the window. My room faced an adjacent building undergoing construction that started quite early in the morning; thankfully, I was already awake most mornings before hammering began.
Services/Amenities: I dined in the hotel's fifth-floor restaurant for breakfast each morning during my stay. The expansive buffet offered a wide variety of Chinese and other cuisines. I selected more of the Western menu items, though some of the soups and noodle dishes were tempting. The hotel's gym opens rather late at 10 a.m. A nightclub, popular with locals, is located on the third floor; and there is a lobby bar, ideal for a nightcap. The Zhejiang Grand Hotel is a short drive from Hangzhou's West Lake, a UNESCO World Heritage site. A mall with a Starbucks is located directly across the street. Many other stores are within a brief walk of the property. Keep in mind: Most of the hotel staff speak little English, so be prepared for potential language difficulties.
The Experience: Overall I enjoyed my stay at the Zheijiang Grand Hotel. The property is close to a variety of Hangzhou's popular landmarks but still slightly tucked away from the more crowded areas.
GT CHECKLIST
[checklist]
[item check=yes]Doorman/valet[/item]
[item check=yes]Less than 10 minutes for check-in[/item]
[item]Separate tub and shower[/item]
[item check=yes]Large vanity[/item]
[item check=yes]High-quality towels[/item]
[item check=yes]Powerful, unattached hair dryer[/item]
[item check=yes]High-quality bed linens[/item]
[item check=yes]Large, flat-screen television[/item]
[item check=yes]Large desk with convenient outlets[/item]
[item check=yes]Large, complimentary laptop safe[/item]
[item check=yes]Complimentary in-room WiFi[/item]
[item check=yes]Complimentary bottled water[/item]
[item check=yes]Stocked minibar[/item]
[item check=yes]Ample lighting[/item]
[item]In-room coffeemaker[/item]
[item]Iron and ironing board[/item]
[item check=yes]On-site restaurant[/item]
[item]24-hour room service[/item]
[item check=yes]24-hour state-of-the-art fitness center[/item]
[item check=yes]Turn-down service[/item]
[/checklist]
Zhejiang Grand Hotel
595 Yan'an Road, Xiacheng
Hangzhou, Zhejiang
China 310006
tel 86 564 571 8505 6666
www.zjghotel.com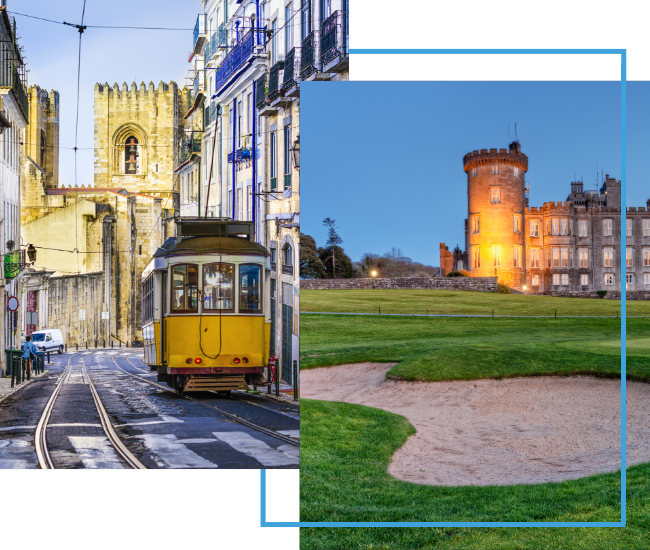 FX Excursions
FX Excursions offers the chance for once-in-a-lifetime experiences in destinations around the world.
Explore Excursions
There's no doubt the northern lights are awe-inspiring and spectacular. Unfortunately, they're also fickle and fleeting, and despite your best-laid plans of checking this item off your bucket list, sometimes Mother Nature's luminescent show just doesn't cooperate. But one cruise line has a new fail-safe in place.
Sponsored Content
Experience the life-changing destination of Greece by exploring its island gems in the Ionian Sea. Scattered off the western coastline of Central Greece, to the south of Peloponnese, the Ionian Islands are an island group comprising large and small islands.
Think you need a degree in sailing to enjoy a yachting holiday? Dream Yacht Worldwide, a leader in yacht charters, wants you to relax and enjoy the journey. Newly expanded to include the British Virgin Islands, Martinique, Tahiti and the Seychelles, the "Easy Crewed" offered by Dream Yacht Worldwide also include charter options in Greece and Croatia.