Arrival/Check-in: I arrived early in the morning as I had a conference to attend in Philadelphia; and when I returned to the hotel at about 3 p.m., Amy checked me in swiftly and politely at the front desk, then escorted me to the hotel elevator bank and indicated that my bags would be up in the room shortly. They were, and the first thing I did was take a picture from the room overlooking Logan Circle. When I was a student in Philadelphia, this was one of the places I went with friends to enjoy the sun. (29/30)
Guest Quarters: The Four Seasons was one of the first 5-star properties in Philadelphia and has always been held in high regard. Being the first can also mean that you start looking a little tired, and that is the case with this property. The room had a king-sized bed on the left wall flanked by two traditional nightstands. A comfy chair was near the window for relaxing and reading. Opposite the bed sat a chest with a flat-screen TV. A nice desk was on the other side of the window for getting down to business. A bathroom was to the left off the hallway to the room, complete with the traditional marble you would expect of a Four Seasons. (25/30)
Services/Amenities: The Fountain Restaurant has always been one of Philadelphia's most desirable meeting places for a power business breakfast, lunch and formal dining. It offered a spectacular buffet lunch in years past which is sadly no longer available. The Swann Lounge is also a wonderful after-business meeting place for cocktails, and the spa receives my thumbs-up; I was able to have a deep-tissue massage during my stay.
The parking attendants at the Four Seasons are top-notch. The hotel is in a good location to quickly "get out of Dodge" when the traffic picks up after 5 p.m. — seconds away from the Vine Street Expressway which links to I-95 and minutes from I-76 and the "river drives" to the western suburbs and Philadelphia's famous Main Line. (35/40)
The Experience: Still a wonderful property — it just needs a little investment from its owners. The Four Seasons has a wonderful location just off the Benjamin Franklin Parkway and Logan Circle. Right down the Parkway to its end is the Philadelphia Art Museum, and along the parkway are the Franklin Institute and the Rodin Museum. Very soon the Barnes Foundation will complete its new building practically across the street from the Four Seasons.
Total Score: 89/100
Four Seasons Philadelphia
One Logan Square
Philadelphia, PA 19103
tel 215 963 1500
www.fourseasons.com/philadelphia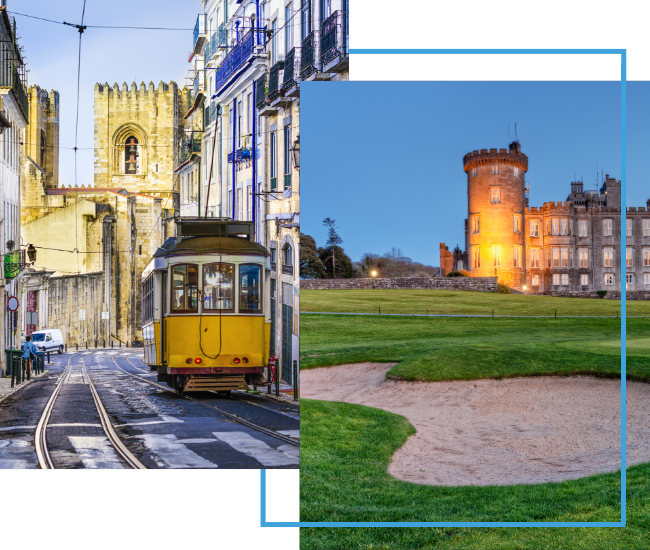 FX Excursions
FX Excursions offers the chance for once-in-a-lifetime experiences in destinations around the world.
Explore Excursions
Did the new film Oppenheimer rouse your interest in the nefarious world of international espionage? You can go straight to the real-life setting for covert actions this November (Nov. 10–12), when La Fonda on the Plaza in Santa Fe hosts a specially themed "Spies, Lies and Nukes" weekend. The hotel actually served as the retreat location for Manhattan Project scientists, who stayed at La Fonda on the Plaza to take a break from the stress of their work. During the weekend, the property's La Fiesta Lounge will make a tasty nod to those days by serving up a special Atomic Martini.
Sponsored Content
The Global Business Travel Association (GBTA) believes business travel is a fundamental force for good and brings the industry together to connect, innovate and set new standards. With members from across the globe, GBTA engages the many voices of business travel to build a collective future, providing a platform for buyers and suppliers to come together, connect with peers, grow their network and shape the future of the industry.
Ever want handcrafted martinis and freshly shucked oysters delivered straight to your room? The Read House's New Martinis & Pearls service has you covered. Shining in 1920s-themed decor, the historic hotel in the heart of Chattanooga offers a true Gatsby-esque experience, now further elevated with this upscale amenity. Guests can now indulge in their perfectly chilled martini, made to order, and "pearls" (oysters) in the comfort of their room.