Arrival/Check-In: The hotel is situated in the center of the city with expansive views from atop one of the seven hills. I want to make a point to say the grand centerpiece in the middle of the lobby was simply breathtaking, donned with hanging orchids and exotic flowers. It mesmerized me, and I caught myself staring at it for a few minutes before heading to my room.
Guest Quarters: A quick elevator ride brought me up to my floor. As I walked in the room, the luxurious and calming aromas took over, and I took a quick look around to get situated. As I pulled the curtains open, I appreciated the bird's-eye view from the enormous windows. I left the curtains open until dark to take it all in. Nothing blocked my view, so I didn't worry about anyone looking into my room.
Outlets near the kingsized bed made it extremely convenient to stay in bed and work while being plugged into multiple platforms — laptop, iPad and two cellphones.
Services/Amenities: Everything was top-quality as one would expect from a 5-star hotel, with soft terry robes, slippers and quality amenities (L'Occitane, one of my favorites). One thing I regret is not requesting a humidifier; the hotel supplies humidifiers and air ionizers upon request. I often find myself sniffling because of frequent travel schedules, and it would have been nice to reduce some discomfort.
I enjoyed a Portuguese treatment in the beautiful spa downstairs. My body scrub (with only Portuguese ingredients) was delightful, but my massage was something else. I caught myself dozing off at least four times during the session. Thank you for the complete bliss!
The Experience: The customer service we have come to love and expect from Four Seasons appeared days before I even checked in. Here is why Four Seasons continues to be one of the best in hospitality: I arrived in Lisbon a few days earlier. Most streets are cobblestone, and it's not the best idea to wear high heels if you anticipate long periods of walking around. I realized one heel was making more clicking noise than the other and noticed the heel pad had completely fallen off and I was wearing down the actual heel. All I had to do was ask my contact at the hotel, Vasco, if a cobbler was on site. It was taken care of — with same-day delivery. Also before check-in, Vasco informed me the hotel set me up for a sightseeing tour of the city. How thoughtful and proactive! Although all tours were canceled due to rain the scheduled day, I'll remember the gesture when I talk about my Lisbon travels. I look forward to coming back many times in the future.
Four Seasons Hotel Ritz Lisbon
R. Rodrigo da Fonseca 88
1099-039 Lisbon
Portugal
tel 351 21 381 1400
fourseasons.com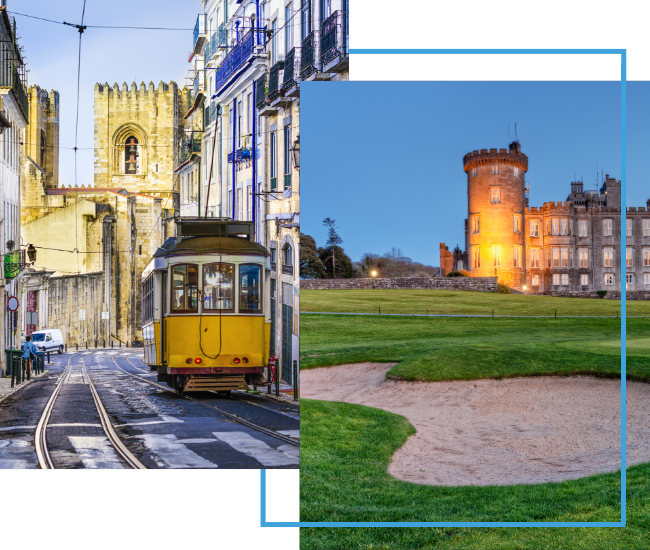 FX Excursions
FX Excursions offers the chance for once-in-a-lifetime experiences in destinations around the world.
Explore Excursions
This is a love story involving a frequent traveler, a swanky business-class lounge, Polaris seat 7A and palate-tempting libations.
Sponsored Content
Nashville's once-modest skyline continues to evolve as its luxury market grows. Lavish hotel properties are added to the landscape while acclaimed chefs stake claim in the robust culinary scene and premier cultural offerings round out the city's repertoire.
This month head west — at least as far as California, where the second annual Crush It Harvest Festival will be held on the West Pavilion Lawn at The Estate Yountville. The festival is held on Oct. 7, beginning that morning and ending when the sun dips below the valley's horizon.