Arrival/Check-In: When I arrived at The Peninsula Beverly Hills for the 2015 GT Tested Reader Survey awards ceremony, I was pleased to find the fashionably furnished lobby mostly clear, and I barely had to wait to check in. The front desk staff was very pleasant and helpful, and I was soon on my way. Since I only had a small carry-on with me, I declined the offered assistance in getting to my room and headed off in search of it. As I went, I admired the continuation of the elegant décor.
Guest Quarters: My spacious guestroom featured French doors that opened to overlook a lush garden. I was pleasantly surprised to see my pillowcase embroidered with my initials, an appreciated personal touch — of which there were more to come. At the large desk, I found a handwritten note welcoming me to my two-day stay.
The bathroom, however, was my favorite space in the guestroom. The separate shower and soaking tub were perfect, and I made a point to use both several times during my short stay. I may have been extra-clean, but I would be remiss not to take full advantage. The marble vanity area contained all the little things that are so easy to forget to throw into your toiletry bag such as cotton balls for facial products and disinfectant wipes. Both lighting and mirrors were ample, perfect for applying makeup and getting dressed. I also enjoyed the bath area's hidden speakers which allowed me to listen to popular radio stations or one of my favorite shows on the flat-screen television while relaxing in the soaking tub or getting ready.
Services/Amenities: My favorite amenity at any hotel? Free, wireless Internet connectivity. Every luxury hotel should offer it, and The Peninsula did. I also greatly appreciated the nightly turn-down service. It was nice to come back to my room in the evening to find a fresh bottle of water and glass waiting on my nightstand table, with the lights dimmed and soothing music coming over the sound system.
Dining at The Peninsula was a thoroughly pleasant experience. I enjoyed a few drinks at The Club Bar, including a chocolate martini prepared to my liking. I managed to grab lunch at The Roof Garden with a few colleagues, and it proved a lovely change from the chilly, Pennsylvania weather to dine alfresco under an umbrella near the pool. The menu featured typical luxury hotel fare, and I believe we all enjoyed our salads.
The Experience: Overall, I loved my stay at The Peninsula Beverly Hills and highly recommend the property to anyone traveling to the area. I'm already looking forward to my next trip back!
GT CHECKLIST
[checklist]
[item check=yes]Doorman/valet[/item]
[item check=yes]Less than 10 minutes for check-in[/item]
[item check=yes]Separate tub and shower[/item]
[item check=yes]Large vanity[/item]
[item check=yes]High-quality towels[/item]
[item check=yes]Powerful, unattached hair dryer[/item]
[item check=yes]High-quality bed linens[/item]
[item check=yes]Large, flat-screen television[/item]
[item check=yes]Large desk with convenient outlets[/item]
[item check=yes]Large, complimentary laptop safe[/item]
[item check=yes]Complimentary in-room WiFi[/item]
[item check=yes]Complimentary bottled water[/item]
[item check=yes]Stocked minibar[/item]
[item check=yes]Ample lighting[/item]
[item]In-room coffeemaker[/item]
[item check=yes]Iron and ironing board[/item]
[item check=yes]On-site restaurant[/item]
[item check=yes]24-hour room service[/item]
[item check=yes]24-hour state-of-the-art fitness center[/item]
[item check=yes]Turn-down service[/item]
[/checklist]
The Peninsula Beverly Hills
9882 S. Santa Monica Blvd.
Beverly Hills, CA 90212
tel 310 551 2888
peninsula.com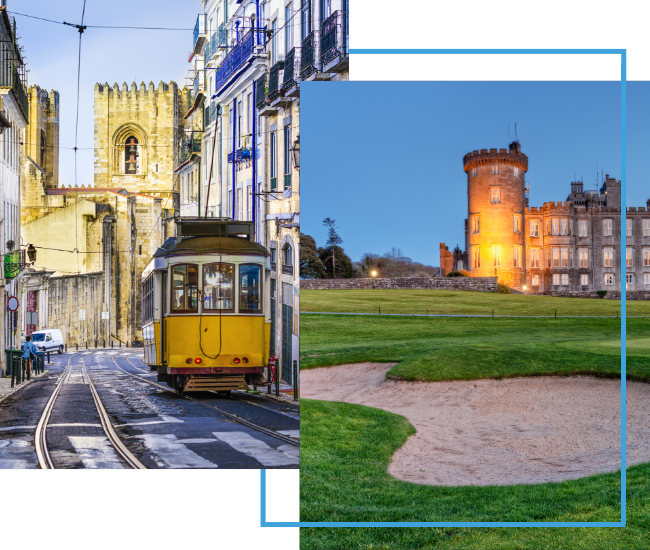 FX Excursions
FX Excursions offers the chance for once-in-a-lifetime experiences in destinations around the world.
Explore Excursions
Did the new film Oppenheimer rouse your interest in the nefarious world of international espionage? You can go straight to the real-life setting for covert actions this November (Nov. 10–12), when La Fonda on the Plaza in Santa Fe hosts a specially themed "Spies, Lies and Nukes" weekend. The hotel actually served as the retreat location for Manhattan Project scientists, who stayed at La Fonda on the Plaza to take a break from the stress of their work. During the weekend, the property's La Fiesta Lounge will make a tasty nod to those days by serving up a special Atomic Martini.
Sponsored Content
Nashville's once-modest skyline continues to evolve as its luxury market grows. Lavish hotel properties are added to the landscape while acclaimed chefs stake claim in the robust culinary scene and premier cultural offerings round out the city's repertoire.
Ever want handcrafted martinis and freshly shucked oysters delivered straight to your room? The Read House's New Martinis & Pearls service has you covered. Shining in 1920s-themed decor, the historic hotel in the heart of Chattanooga offers a true Gatsby-esque experience, now further elevated with this upscale amenity. Guests can now indulge in their perfectly chilled martini, made to order, and "pearls" (oysters) in the comfort of their room.