ARRIVAL/CHECK-IN: This is a tale of two visits, one when I was just coming for a late lunch by myself and the other time returning as a five-night guest. The hotel used to be the jewel in the Kessler crown, but since the opening of JW Marriott Savannah Plant Riverside, it feels like the Mansion is an afterthought. Check-in and valet service are always superb at the Mansion; when I was there as a restaurant guest, I had a "big old pickup truck" — well, not old, as it was a rental from Hertz — and I could not have received nicer treatment. In fact, the pickup was out front and remained there as I had lunch — no charge, either! As a guest, I still received very kind care, but service was slower; maybe more people were there. Check-in was swift, but water seemed to be at a premium, and we had to secure this from the front desk daily — which I felt was inconvenient. I often found myself running down to secure a few bottles at the end of the day. The hotel has some impressive artwork throughout which is really interesting and helps set a fun mood.
GUEST QUARTERS: We had to ask for a fan to be delivered, as the air-conditioning was inconsistent, sometimes hot and then cold and a little on the damp side. The room had a large bathroom on the right, and a short hallway led to the main room with a king- sized bed on the right wall and a built-in entertainment system and TV on the left. There was also a small sitting area. I held many Zoom conference calls in the room, and the WiFi seemed to support this well. Overall, the guestrooms could use modernization, but the bed was comfortable, as were the pillows.
SERVICES/ AMENITIES: I had to ask for the room to be cleaned several times and to request fresh towels. Housekeeping seemed understaffed and slightly overwhelmed. On the other hand, the bar staff were superb. We entertained many guests, and the drinks and cuisine were spot on. The restaurant 700 Drayton is also good, but the menu does not change much and allows no alterations at breakfast; that is a complete no-no to me. Staff were friendly, but flexibility is required for guest ordering. For example, I could only have the omelet (vegetable) that was on the menu. It was tasty, but maybe a few options would be more in line with industry standards.
TOP TAKEAWAYS:
Beautiful location, and Forsyth Park is lovely.
A value compared with the JW Marriott, at least $150 less a night, perhaps more when I booked
MANSION ON FORSYTH PARK
700 Drayton St.
Savannah, GA 31401
tel 912 238 5158
kesslercollection.com/mansion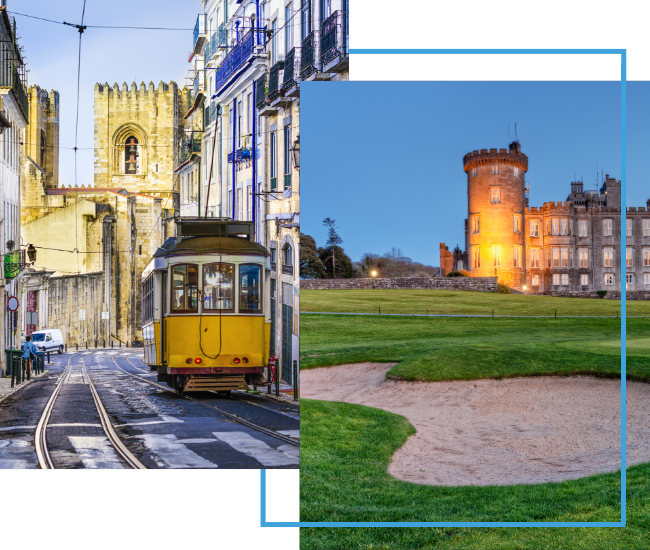 FX Excursions
FX Excursions offers the chance for once-in-a-lifetime experiences in destinations around the world.
Explore Excursions
There's no doubt the northern lights are awe-inspiring and spectacular. Unfortunately, they're also fickle and fleeting, and despite your best-laid plans of checking this item off your bucket list, sometimes Mother Nature's luminescent show just doesn't cooperate. But one cruise line has a new fail-safe in place.
Sponsored Content
United Airlines is in the midst of a major initiative to modernize its fleet over the next several years. After first announcing the plan in 2021, planes fitted with United's signature interior are finally beginning to appear across the airline's narrowbody fleet of Boeing and Airbus planes. United flyers are sure to notice these enhancements from the moment they step on board: Each new or updated plane sports remodeled seats, seatback entertainment screens for everyone, Bluetooth connectivity and more, all adding up to a better experience on every journey.
Think you need a degree in sailing to enjoy a yachting holiday? Dream Yacht Worldwide, a leader in yacht charters, wants you to relax and enjoy the journey. Newly expanded to include the British Virgin Islands, Martinique, Tahiti and the Seychelles, the "Easy Crewed" offered by Dream Yacht Worldwide also include charter options in Greece and Croatia.