Arrival/Check-In: After a day of business in Atlanta, GT's publisher and I arrived at the Mandarin Oriental, Atlanta, located in the Buckhead area of the city.We pulled up to the easy-to-locate property, directly across from Del Frisco's Steakhouse. The valet attendant gave us a warm welcome and swiftly handled our luggage and started our check-in process. We were escorted to the front desk where two attendants assisted us. After a day of back-to-back meetings, we appreciated the quick and convenient check-in.
Guest Quarters: I made my way to my Mandarin Premier Room and admired the luxurious and spacious environment. The bedroom area included a king-sized bed, seating area with a chair and ottoman, and a large desk with ample space to work comfortably. A small hallway held a nice-sized closet and full-length mirror, which I appreciated. The large bathroom was well-equipped with two sinks, a shower and a separate bathtub. I enjoyed having access to a flat-screen television in both the bedroom and bathroom areas. Whether on a solo business trip or a leisure trip with a guest, this room proves comfortable and accommodating.
Services/Amenities: The property offers amenities and services to cater to every guest's needs. The Café & Bar, the hotel's gourmet restaurant, serves breakfast, lunch and dinner. We met clients for breakfast and also enjoyed a cocktail at the bar and lounge in the evening.
The property is known for its exquisite spa and wellness program. Luckily, I had time to experience a spa treatment at The Spa at Mandarin Oriental, Atlanta. I immediately felt relaxed upon entering the two-floor facility. From the front desk attendant to the massage therapist, the service was impeccable. Prior to my massage treatment, I could have used the steam, sauna and vitality pool. However, I decided to make my way directly to the relaxation room before my Oriental Essence Massage. Centering on all stress points of the body, this treatment is ideal for business travelers. After spa treatments, guests are encouraged to further relax in the 60-foot saline water lap pool. Additionally, the spa offers a yoga studio, fitness center, boutique and a women's outdoor terrace and lounge. The Spa at Mandarin Oriental, Atlanta provides a true luxury experience. I definitely recommend its services to any guests in the hotel or travelers in Atlanta. I would certainly return on a future trip. The massive and ultra-luxurious spa facility offered one of the most memorable spa treatments I have ever experienced.
The Experience: The Mandarin Oriental, Atlanta accommodates business and leisure travelers alike. As a 5-star property, it certainly met my expectations. Placed in the heart of Buckhead, the location is convenient for dining, shopping and, in my circumstance, business. I loved that the property is only steps away from Del Frisco's Steakhouse, offering a convenient option for dinner outside the hotel if you don't want to drive or travel too far.
From the luxurious rooms to the elegant spa, Mandarin Oriental, Atlanta made me feel at ease after a long day of business appointments. I had a positive experience and would be more than happy to stay at the property again. The staff definitely made an impression on us with their sincere service and friendliness — particularly the doorman and valet team.
GT CHECKLIST
[checklist]
[item check=yes]Doorman/valet[/item]
[item check=yes]Less than 10 minutes for check-in[/item]
[item check=yes]Separate tub and shower[/item]
[item check=yes]Large vanity[/item]
[item check=yes]High-quality towels[/item]
[item check=yes]Powerful, unattached hair dryer[/item]
[item check=yes]High-quality bed linens[/item]
[item check=yes]Large, flat-screen television[/item]
[item check=yes]Large desk with convenient outlets[/item]
[item check=yes]Large, complimentary laptop safe[/item]
[item]Complimentary in-room WiFi[/item]
[item check=yes]Complimentary bottled water[/item]
[item check=yes]Stocked minibar[/item]
[item check=yes]Ample lighting[/item]
[item check=yes]In-room coffeemaker[/item]
[item check=yes]Iron and ironing board[/item]
[item check=yes]On-site restaurant[/item]
[item check=yes]24-hour room service[/item]
[item]24-hour state-of-the-art fitness center[/item]
[item check=yes]Turn-down service[/item]
[/checklist]
Mandarin Oriental, Atlanta
3376 Peachtree Road N.E.
Atlanta, GA 30326
tel 404 995 7500
mandarinoriental.com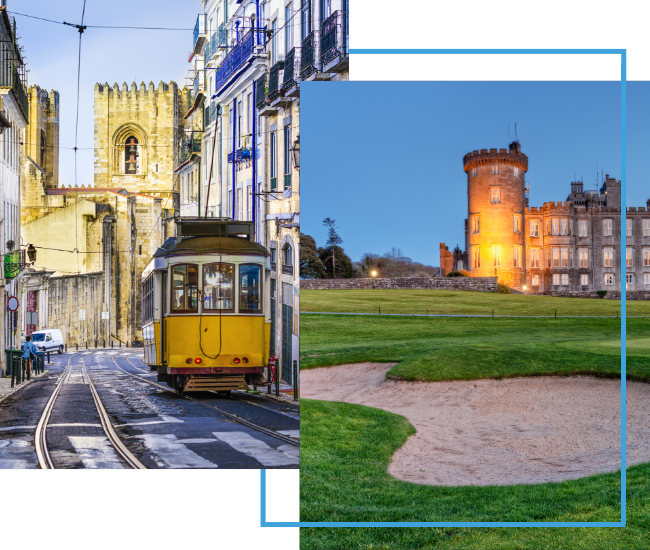 FX Excursions
FX Excursions offers the chance for once-in-a-lifetime experiences in destinations around the world.
Explore Excursions
There's no doubt the northern lights are awe-inspiring and spectacular. Unfortunately, they're also fickle and fleeting, and despite your best-laid plans of checking this item off your bucket list, sometimes Mother Nature's luminescent show just doesn't cooperate. But one cruise line has a new fail-safe in place.
Sponsored Content
The Global Business Travel Association (GBTA) believes business travel is a fundamental force for good and brings the industry together to connect, innovate and set new standards. With members from across the globe, GBTA engages the many voices of business travel to build a collective future, providing a platform for buyers and suppliers to come together, connect with peers, grow their network and shape the future of the industry.
Think you need a degree in sailing to enjoy a yachting holiday? Dream Yacht Worldwide, a leader in yacht charters, wants you to relax and enjoy the journey. Newly expanded to include the British Virgin Islands, Martinique, Tahiti and the Seychelles, the "Easy Crewed" offered by Dream Yacht Worldwide also include charter options in Greece and Croatia.