Arrival/Check-In: I arrived at The Wellesley, a boutique luxury hotel, midafternoon on my way to my last meeting for the day, so the speedy check-in was greatly appreciated. The staff members at reception were friendly and very efficient. They showed me my room, the Louis Armstrong Suite; I dropped off my bags and sped off to my meeting.
Guest Quarters: The hotel occupies a former 1920s mansion, so the décor is Jazz Age Art Deco and features many photos of Hollywood stars from the 1920s and 1930s, as well as the great jazz musicians from that era — hence the name of my suite. My suite overlooked Hyde Park, and although the hotel is located at the busy Hyde Park Corner area, it was quiet.
The sitting room included a couch and two overstuffed chairs; a large coffee table; a desk with desktop outlets; a minibar; and a large, flat-screen television. The bedroom featured a king-sized bed, a dresser and a flat-screen television. The spacious bathroom held a separate tub and rain shower, two sinks and a flatscreen television over the tub, in case you want a soak while watching the telly. The toiletries were Hermès.
Services/Amenities: In keeping with the Jazz Age décor, The Wellesley's Jazz Lounge offers "Live at The Wellesley," featuring live music shows and fine dining. If you are a fan of live contemporary music, you will love these performances.
The Oval Restaurant offers an attractive place to experience more formal dining. I enjoyed dinner there, and I have to say it was excellent — I would recommend it to anyone. The hotel also includes the Crystal Bar and an outside cigar terrace.
The Experience: Located in Knightsbridge, close to Hyde Park Corner, The Wellesley overlooks the park and is a great hotel for both business and leisure travelers. Its location halfway between Knightsbridge shopping, such as Harrods, and the shops on Piccadilly and Regents Street makes it an ideal hotel for avid shoppers while also convenient to museums and West End theaters.
As I have said before, the quality of any hotel stay is dependent on a hotel's staff and the service they provide guests. I found the staff at The Wellesley excellent — they are attentive to their guests' needs and deliver any request with a smile and a speedy response. I have already recommended the hotel to my friends.
GT CHECKLIST
[checklist]
[item check=yes]Doorman/valet[/item]
[item check=yes]Less than 10 minutes for check-in[/item]
[item check=yes]Separate tub and shower[/item]
[item check=yes]Large vanity[/item]
[item check=yes]High-quality towels[/item]
[item check=yes]Powerful, unattached hair dryer[/item]
[item check=yes]High-quality bed linens[/item]
[item check=yes]Large, flat-screen television[/item]
[item check=yes]Large desk with convenient outlets[/item]
[item check=yes]Large, complimentary laptop safe[/item]
[item check=yes]Complimentary in-room WiFi[/item]
[item check=yes]Complimentary bottled water[/item]
[item check=yes]Stocked minibar[/item]
[item check=yes]Ample lighting[/item]
[item]In-room coffeemaker[/item]
[item]Iron and ironing board[/item]
[item check=yes]On-site restaurant[/item]
[item check=yes]24-hour room service[/item]
[item]24-hour state-of-the-art fitness center[/item]
[item check=yes]Turn-down service[/item]
[/checklist]
The Wellesley
11 Knightsbridge
London SW1X 7LY
United Kingdom
tel 44 20 7235 3535
thewellesley.co.uk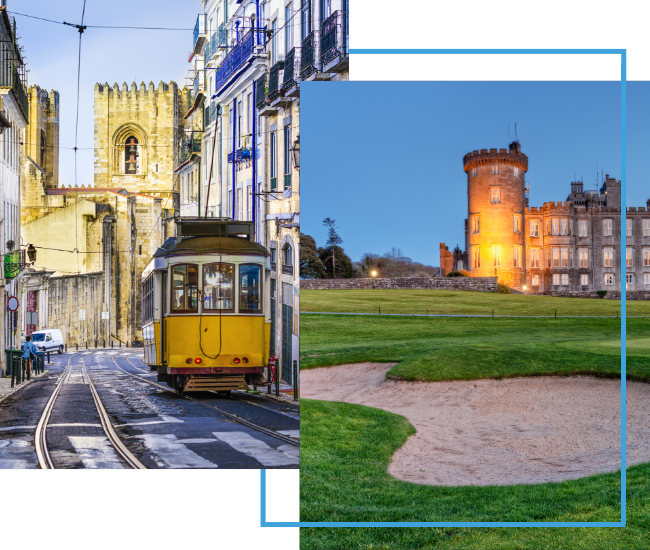 FX Excursions
FX Excursions offers the chance for once-in-a-lifetime experiences in destinations around the world.
Explore Excursions
Pleasant weather, autumn foliage and vibrant flowers are among the many delights awaiting nature lovers at botanical gardens and arboretums across the United States. However, some of these green spaces take on additional color this month and through Halloween when enterprising gardeners, landscape architects, management and other creative minds cast a spell with themed environments running the gamut from spooky to utterly bewitching.
Sponsored Content
The Islands of Tahiti are among the most beautiful and sought-after vacation destinations in the world. The endless images of overwater bungalows with Bora Bora's majestic peak towering over waters of every shade of blue have an intrinsic pull. But with 118 islands and atolls to explore, there is so much more to this spectacular region of the Pacific.
For travelers who love all things autumn, Crystal Springs Resort, New York City's closest destination resort, features special offers and experiences to meet the demands of everyone's fall bucket list. Located only 80 minutes outside New York City in Sussex County, New Jersey, Crystal Springs Resort offers a quick getaway to enjoy fall foliage. Are any of these new offers or experiences on your bucket list?