Arrival/Check-In: After first missing the turn for the entrance and circling the block once, I pulled into the Shore Hotel, conveniently located on Ocean Avenue in Santa Monica, directly across the street from Santa Monica Pier and the ocean. The valet immediately assisted with my rental car and luggage. The airy, open lobby features floor-to-ceiling windows; incredible views; and white floors, walls and furniture. The sleek look and feel continues throughout the property. On one side of the lobby is the entrance, on the other the outdoor pool. Unlimited complimentary coffee and citrus water are available throughout the day.
The hotel reception staff greeted us immediately (I was traveling with a friend) with a glass of Champagne as they checked us in, asking what newspapers we wanted delivered and if we had any other special requests. We were soon on the way to our room, where our luggage was already waiting.
Guest Quarters: At the environmentally responsible Shore Hotel, all of the guestrooms feature eco-friendly lighting and temperature controls and a green clean program. The property, the first and only newly built, sustainable hotel in Santa Monica, is LEED Gold certified. Some other features of the room include wood from sustainable forests, low-flow water fixtures and maximized access to natural daylight to reduce energy consumption.
Another highlight of the room: the balcony, overlooking the pool out to the Pacific Ocean. Guestrooms form a U shape around the pool, and I could see other guests enjoying the afternoon sun as I settled in.
The room décor popped with bursts of teal and orange. Closets lined the entrance on the left, with the bathroom on the right. Along the left wall was a long, built-in dresser, the TV mounted above, which flowed into a desk. A comfortable chair and a floor lamp flanked either side of the patio doors, and two queen-sized beds sandwiched a nightstand. The bathroom was bright, with plenty of towels and a glass-enclosed shower; a privacy screen offered discretion from the rest of the guestroom. The space was minimalist but functional.
Services/Amenities: The artwork crafted by local artists on display in the on-site gift shop tempted me. I was particularly drawn to a photograph of the Santa Monica Pier sign; however, I was also at capacity in my suitcase, so I did not purchase. I liked that the Shore Hotel brought the talent and flavor of the local area into the on-site amenities.
For on-site dining, Blue Plate Taco shares the vision of the hotel, serving fresh, local ingredients and organic meats. Room service is available but with limited hours. Other property amenities include the heated pool, a fitness center and a business center; function and meeting space is also available.
The valet system works via text message. Guests must go underground one level to pick up vehicles, and the downstairs lounge, with couches and chairs, was impressive — offering somewhere to sit, put your stuff down and wait if your car isn't ready.
The Experience: Sadly, I only visited the Shore Hotel for one night, so I was not able to fully experience all the property offers. At night, the exterior is lit up, and the glass structure looks modern and hip — a place to see and be seen in Santa Monica. From the location, I walked everywhere I needed to be in the area, and I could see the iconic pier sign from my guestroom balcony — also a great spot to read and listen to the surf.
GT CHECKLIST
[checklist]
[item check=yes]Doorman/valet[/item]
[item check=yes]Less than 10 minutes for check-in[/item]
[item]Separate tub and shower[/item]
[item check=yes]Large vanity[/item]
[item check=yes]High-quality towels[/item]
[item check=yes]Powerful, unattached hair dryer[/item]
[item check=yes]High-quality bed linens[/item]
[item check=yes]Large, flat-screen television[/item]
[item check=yes]Large desk with convenient outlets[/item]
[item check=yes]Large, complimentary laptop safe[/item]
[item check=yes]Complimentary in-room WiFi[/item]
[item]Complimentary bottled water[/item]
[item check=yes]Stocked minibar[/item]
[item check=yes]Ample lighting[/item]
[item check=yes]In-room coffeemaker[/item]
[item check=yes]Iron and ironing board[/item]
[item check=yes]On-site restaurant[/item]
[item]24-hour room service[/item]
[item check=yes]24-hour state-of-the-art fitness center[/item]
[item check=yes]Turn-down service[/item]
[/checklist]
Shore Hotel Santa Monica
1515 Ocean Ave.
Santa Monica, CA 90401
tel 310 458 1515
shorehotel.com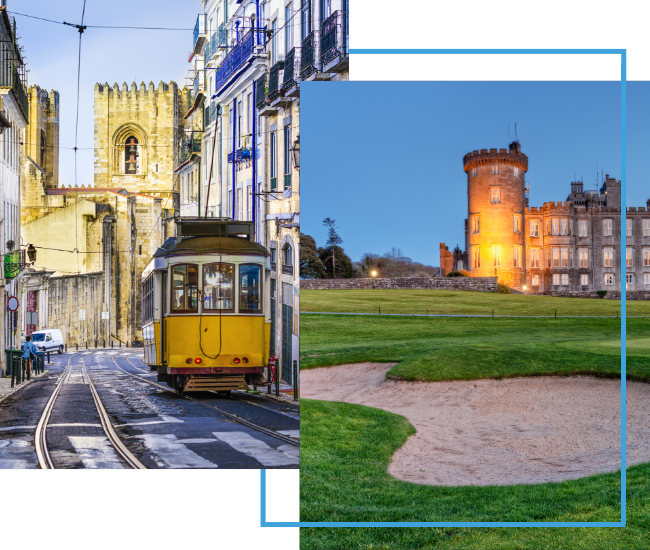 FX Excursions
FX Excursions offers the chance for once-in-a-lifetime experiences in destinations around the world.
Explore Excursions
If fabulous food and beverages are a must-have for any weekend getaway, then look no further than the City of Brotherly Love. Whether your palate has a penchant for vibrant Latin American fare or cozy French cuisine, whether you're an oenophile looking to swirl, sniff and sip your way around the globe or you'd rather sample farm-to-glass cocktails, Philly's got it all this fall. (With the exception of Bolo, which is a short taxi or Uber ride away and definitely worth the trip, the rest of these spots are all within walking distance of each other.)
Sponsored Content
Nashville's once-modest skyline continues to evolve as its luxury market grows. Lavish hotel properties are added to the landscape while acclaimed chefs stake claim in the robust culinary scene and premier cultural offerings round out the city's repertoire.
From Santoríni to Dubai to New York, some hotels just have that "it" factor that draws visitors far and wide. For some hotels it's their proximity to popular landmarks and attractions, for others it's their amenities. But these hotels have something few can claim: a true room with a view.