ARRIVAL/CHECK-IN: We arrived at 1 p.m. and were greeted by the valet team, who introduced themselves and took our bags. The front desk team were enthusiastic, and in a short time we were in our beautiful room, where a cold bottle of Champagne and some delicious chocolates greeted us. The bellman supplied some information, and we were ready to sit on the deck and look out at the beach and ocean. The view was expansive and soothing.
GUEST QUARTERS: The room could not have been cleaner and more comfortable. It was equipped with a large TV, free WiFi and plenty of outlets for our electronics. The room also had a gorgeous bathroom that included a shower and a tub. As an added bonus there was a television in the bathroom mirror. The bedding was comfortable, as was the other furniture in the room.
SERVICES/AMENITIES: The property is breathtaking and has multiple restaurants on the premises and a few that are a short distance away. A complimentary shuttle drives to and picks up from the restaurants every 10 minutes. Not only are there great choices of restaurants, they are serviced by knowledgeable and caring staff and feature fantastic food and ambience. Our favorite was the seafood restaurant with the ocean as a backdrop and the bar itself a fish tank. It is a little disconcerting at times when you put your drink down and see fish swim under your glass!
TOP TAKEAWAYS:
One of the top hotels in the country, it always delivers. We never leave dissatisfied. Even during the pandemic
it was an enjoyable trip. The hotel was cautious, and everyone felt comfortable and socially distanced.
The property is so colorful and well-landscaped, it is pure joy to walk around the grounds and take in the scenery.
The property seems to lift everyone's spirits, as guests are relaxed and enjoying life while at The Breakers.
Even though you don't need to leave the grounds, many great cities and restaurants lie within a short driving distance. There are some great stores on premises, and shopping abounds in the area.
THE BREAKERS PALM BEACH
1 S. County Road
Palm Beach, FL 33480
tel 561 655 6611
thebreakers.com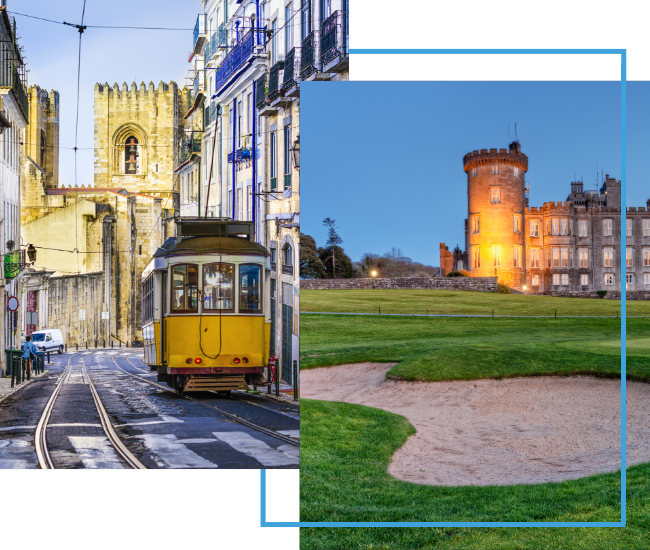 FX Excursions
FX Excursions offers the chance for once-in-a-lifetime experiences in destinations around the world.
Explore Excursions
If fabulous food and beverages are a must-have for any weekend getaway, then look no further than the City of Brotherly Love. Whether your palate has a penchant for vibrant Latin American fare or cozy French cuisine, whether you're an oenophile looking to swirl, sniff and sip your way around the globe or you'd rather sample farm-to-glass cocktails, Philly's got it all this fall. (With the exception of Bolo, which is a short taxi or Uber ride away and definitely worth the trip, the rest of these spots are all within walking distance of each other.)
Sponsored Content
Experience the life-changing destination of Greece by exploring its island gems in the Ionian Sea. Scattered off the western coastline of Central Greece, to the south of Peloponnese, the Ionian Islands are an island group comprising large and small islands.
From Santoríni to Dubai to New York, some hotels just have that "it" factor that draws visitors far and wide. For some hotels it's their proximity to popular landmarks and attractions, for others it's their amenities. But these hotels have something few can claim: a true room with a view.