Arrival/Check-In: I arrived at 41, a Red Carnation hotel, mid-morning to a warm greeting from the doorman, who showed me to the elevator which wafted me up to reception on the top floor of the building. The building in question is The Rubens Hotel at the Palace, 41's adjoining sister property.
Check-in was accomplished while I enjoyed a cup of tea in the reception area/Executive Lounge. The hotel, located all on one floor, has the feel of a private club more than a hotel. Soon after check-in I was shown to my room, where I found my luggage.
Guest Quarters: The room included a king-sized bed, a desk with desktop outlets, a desk chair, a coffee table and two armchairs. A corner cupboard housed the entertainment center with a large, flat-screen television; a minibar; and a Bose clock radio and docking station. A button next to the bed controlled a red light and a green light out in the hall, so there was no need to hang a sign on the doorknob to request privacy or housekeeping service. Although the room faced the street, which is a busy one, it was quiet for a city hotel.
The generously sized bathroom included a tub with a handheld shower, a separate shower with a rain showerhead and a large sink. The toiletries were by Penhaligon's, a British company.
Services/Amenities: One of the services I enjoyed was "Plundering the Pantry" in the evenings. If you feel a bit peckish, you can visit the well-stocked pantry in the Executive Lounge for a snack and a libation. Although 41 does not have a restaurant or a bar, its sister hotel, The Rubens at the Palace, features bbar & Restaurant, serving South African-inspired cuisine, and Leopard Champagne & Cocktail Bar.
The Experience: 41 offers a good location whether you are in London for business or pleasure. The hotel faces the Royal Mews and the Queen's Gallery, and the woman who lives across the street is Queen Elizabeth II. It is also a short distance from many iconic London attractions such as Westminster Abbey, Horse Guards Parade, St. James's Park and Piccadilly.
It is the human touch that makes or breaks a hotel stay, and the staff at 41 is exceptional in delivering superb service accompanied by a friendly face and a smile. I would recommend 41 to my friends as a unique small hotel in the heart of London.
GT CHECKLIST
[checklist]
[item check=yes]Doorman/valet[/item]
[item check=yes]Less than 10 minutes for check-in[/item]
[item check=yes]Separate tub and shower[/item]
[item check=yes]Large vanity[/item]
[item check=yes]High-quality towels[/item]
[item check=yes]Powerful, unattached hair dryer[/item]
[item check=yes]High-quality bed linens[/item]
[item check=yes]Large, flat-screen television[/item]
[item check=yes]Large desk with convenient outlets[/item]
[item check=yes]Large, complimentary laptop safe[/item]
[item check=yes]Complimentary in-room WiFi[/item]
[item check=yes]Complimentary bottled water[/item]
[item check=yes]Stocked minibar[/item]
[item check=yes]Ample lighting[/item]
[item check=yes]In-room coffeemaker[/item]
[item check=yes]Iron and ironing board[/item]
[item]On-site restaurant[/item]
[item check=yes]24-hour room service[/item]
[item]24-hour state-of-the-art fitness center[/item]
[item check=yes]Turn-down service[/item]
[/checklist]
41
Buckingham Palace Road
London SW1W OPS
United Kingdom
tel 44 20 7300 0041
41hotel.com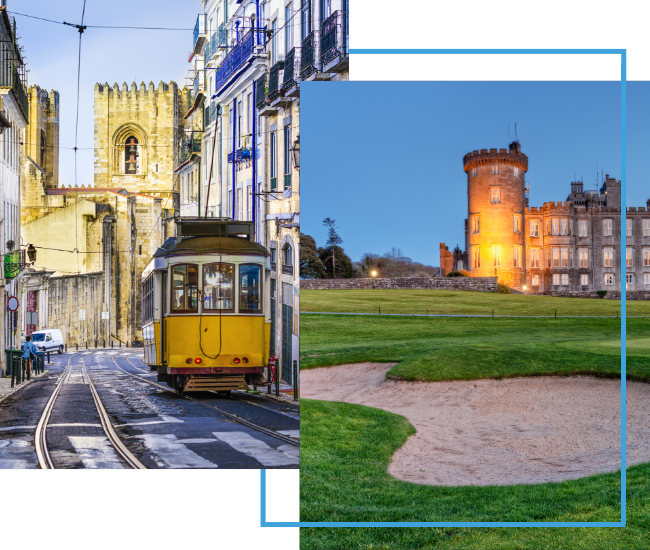 FX Excursions
FX Excursions offers the chance for once-in-a-lifetime experiences in destinations around the world.
Explore Excursions
There's no doubt the northern lights are awe-inspiring and spectacular. Unfortunately, they're also fickle and fleeting, and despite your best-laid plans of checking this item off your bucket list, sometimes Mother Nature's luminescent show just doesn't cooperate. But one cruise line has a new fail-safe in place.
Sponsored Content
The Global Business Travel Association (GBTA) believes business travel is a fundamental force for good and brings the industry together to connect, innovate and set new standards. With members from across the globe, GBTA engages the many voices of business travel to build a collective future, providing a platform for buyers and suppliers to come together, connect with peers, grow their network and shape the future of the industry.
Think you need a degree in sailing to enjoy a yachting holiday? Dream Yacht Worldwide, a leader in yacht charters, wants you to relax and enjoy the journey. Newly expanded to include the British Virgin Islands, Martinique, Tahiti and the Seychelles, the "Easy Crewed" offered by Dream Yacht Worldwide also include charter options in Greece and Croatia.