When dining in the world's highest restaurant, At.mosphere on Floor 122 of Burj Khalifa, the experience is more luxurious than most. The cuisine outshines the incredible views, and the time spent at the restaurant and lounge exceeds the venue's superlative stature. Leading the team behind those lofty culinary pursuits is Jerome Lagarde, bringing more than 20 years' experience in Michelin-starred and fine-dining restaurants to the Dubai highlight.
Chef Catherine Medrano's love of cooking reaches far beyond the kitchen. As she notes, cooking for the ones she loves is a favorite activity, and her style was largely influenced by her upbringing in a large New Jersey family known for trying different cuisines at its own dinner table. Today she brings those influences and passions to her role as executive chef at The Regency Bar & Grill inside Park Avenue's Loews Regency New York. Her focus on local, seasonal foods and the carbon footprint align well with the flavors and menu at The Regency Bar & Grill, home of the famed "Power Breakfast." The restaurant's revamped menus offer approachable, ingredient-forward dishes simply prepared and executed. Medrano also oversees menu development and staff training and supervises culinary presentations and in-room dining. Medrano's career began at Johnson & Wales University in Providence, R.I., and The Greenbrier Culinary Apprenticeship Program. From there she moved to hotels, first with The Stanhope Park Hyatt New York before relocating to the Midwest as executive sous chef at Park Hyatt Chicago. The East Coast beckoned once again, and Medrano returned as executive chef at The Hyatt Regency Jersey City in 2007. She joined Loews Regency New York in 2016. Her passion for her craft seeps into her personal time with her husband, three children and two grandchildren, gardening at her New Jersey home, where she grows everything from melons to squash and peach, fig and olive trees. Outside of the kitchen, she enjoys traveling to Key West, Fla., and visiting extended family in Ireland and the Dominican Republic — all, of course, while keeping up with food and restaurant trends through food blogs and cookbooks. WHAT THREE GO-TO INGREDIENTS ARE ALWAYS IN YOUR HOME KITCHEN? Vinegars … all kinds, I love acidity; kosher salt for a million uses; and fresh vegetables, including aromats — we do a lot of "from scratch" cooking. WHAT'S YOUR FAVORITE SEASON FOR COOKING, AND WHY? Autumn, without a doubt — it's all about root vegetables, slow cooking, great aromas and satisfying meals. ASIDE FROM YOUR CURRENT POSITION, WHAT'S THE BEST JOB YOU'VE EVER HAD? I was a lifeguard in another life a looooong time ago. I won't go into details about how much fun it was. WHAT'S THE FIRST MEAL YOU EVER COOKED? It was steak and potatoes I cooked for my siblings. I remember clearly "changing things up" and trying things they weren't used to. It went over well, and I did a lot more cooking over the years for them. Cooking for the people I love is truly one of life's great joys for me.
The cuisine is about to get a bit healthier and more innovative at Tanque Verde Ranch, located on 60,000 acres of desert landscape in Tucson, Ariz., with the arrival of Executive Chef Justin Macy, who joins the resort team after 16 years at Miraval Resort & Spa.
Manchester, a city already buzzing with energy, welcomes some exciting new additions, from boutique hotels to highly anticipated culinary destinations to historic venues. Plan a trip to Manchester to not only indulge in your favorite soccer team but also to enjoy delicious food, both charming and luxury accommodations, and lively events and venues.
Sponsored Content
United Airlines remains firmly committed toward sustainability in aviation. The latest development in its eco-conscious goals includes working with Oxy Low Carbon Ventures to commercialize the production of sustainable aviation fuels (SAF) with biotech firm Cemvita Factory. Cemvita looks to develop a revolutionary new way to produce SAF by using carbon dioxide and synthetic microbes. Additionally, United Airlines Ventures (UAV) recently announced an equity investment in Fulcrum, and United has invested more in SAF production than any other airline in the world.
Porvoo, Finland, only an hour from Helsinki, is a medieval coastal town and a cultural haven, well known for its exciting culinary scene, colorful wooden houses and cafés. Here, you will discover the new Runo Porvoo Hotel, a family-owned landmark building and business blending Finnish traditions with contemporary Nordic design, world-class artwork and the rustic-meets-modern allure of American Shaker-style furnishings.
August is National Golf Month. Our three-part round-up will highlight the best courses around the world to tee off in celebration. Today, we highlight three international courses for your consideration.
Sponsored Content
THE MOST EXCLUSIVE TOURS OF EGYPT EVER OFFERED
Salmon Falls Resort in Ketchikan, Alaska, spoils guests with a new immersive luxury offer. The VIP fishing trip offer, called Hooked on Salmon Falls, starts at $15,000 for two guests and includes a four-night stay in a presidential king ocean view suite. In addition to round-trip airport transfers, the offer also comes with complimentary dining and $250 in fish shipping credit.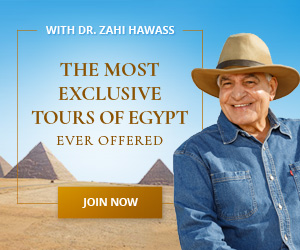 Anantara Chiang Mai, the deluxe resort on the banks of Thailand's Mae Ping River, relaunched the city's most famous high tea experience, served on the terrace of the 100-year-old British Consulate that today houses the resort's Service 1921 Restaurant & Bar.
Sponsored Content
TAP Air Portugal, or rather Transportes Aéreos Portugueses, was founded 77 years ago, March 14, 1945, and flew its first commercial flight September 19, 1946, inaugurating service from Lisbon to Madrid, Spain, aboard a Douglas DC-3.
The Hotel Bel-Air hosts a new end-of-summer BBQ with Master Chef Wolfgang Puck on the lawn of the hotel. The event is back after a three-year hiatus, set to take place Sept. 6. Guests will be able to enjoy an evening featuring backyard-style barbeque and seasonal summer favorites.