Mohonk Mountain House, situated in New York's Hudson Valley, is not only a National Historic Landmark but also a culinary one under the direction of Executive Chef Jim Palmeri, whose cuisine highlights the plentiful bounty of the area.
When dining in the world's highest restaurant, At.mosphere on Floor 122 of Burj Khalifa, the experience is more luxurious than most. The cuisine outshines the incredible views, and the time spent at the restaurant and lounge exceeds the venue's superlative stature. Leading the team behind those lofty culinary pursuits is Jerome Lagarde, bringing more than 20 years' experience in Michelin-starred and fine-dining restaurants to the Dubai highlight.
Chef Catherine Medrano's love of cooking reaches far beyond the kitchen. As she notes, cooking for the ones she loves is a favorite activity, and her style was largely influenced by her upbringing in a large New Jersey family known for trying different cuisines at its own dinner table. Today she brings those influences and passions to her role as executive chef at The Regency Bar & Grill inside Park Avenue's Loews Regency New York. Her focus on local, seasonal foods and the carbon footprint align well with the flavors and menu at The Regency Bar & Grill, home of the famed "Power Breakfast." The restaurant's revamped menus offer approachable, ingredient-forward dishes simply prepared and executed. Medrano also oversees menu development and staff training and supervises culinary presentations and in-room dining. Medrano's career began at Johnson & Wales University in Providence, R.I., and The Greenbrier Culinary Apprenticeship Program. From there she moved to hotels, first with The Stanhope Park Hyatt New York before relocating to the Midwest as executive sous chef at Park Hyatt Chicago. The East Coast beckoned once again, and Medrano returned as executive chef at The Hyatt Regency Jersey City in 2007. She joined Loews Regency New York in 2016. Her passion for her craft seeps into her personal time with her husband, three children and two grandchildren, gardening at her New Jersey home, where she grows everything from melons to squash and peach, fig and olive trees. Outside of the kitchen, she enjoys traveling to Key West, Fla., and visiting extended family in Ireland and the Dominican Republic — all, of course, while keeping up with food and restaurant trends through food blogs and cookbooks. WHAT THREE GO-TO INGREDIENTS ARE ALWAYS IN YOUR HOME KITCHEN? Vinegars … all kinds, I love acidity; kosher salt for a million uses; and fresh vegetables, including aromats — we do a lot of "from scratch" cooking. WHAT'S YOUR FAVORITE SEASON FOR COOKING, AND WHY? Autumn, without a doubt — it's all about root vegetables, slow cooking, great aromas and satisfying meals. ASIDE FROM YOUR CURRENT POSITION, WHAT'S THE BEST JOB YOU'VE EVER HAD? I was a lifeguard in another life a looooong time ago. I won't go into details about how much fun it was. WHAT'S THE FIRST MEAL YOU EVER COOKED? It was steak and potatoes I cooked for my siblings. I remember clearly "changing things up" and trying things they weren't used to. It went over well, and I did a lot more cooking over the years for them. Cooking for the people I love is truly one of life's great joys for me.
Legendary Hotel del Coronado reached another milestone in its $400 million Master Plan reimagination, with the completion of an extensive, historic restoration of the hotel's front porch and lobby; a redesigned main entry and drive experience; new guestrooms in The Views area; and refreshed retail concepts.
Sponsored Content
The Global Business Travel Association's (GBTA) Convention 2021 will be unlike any other convention before it, as we come together in person for the first time since the business travel industry drastically changed and look forward to rebuilding and reshaping the future. GBTA Convention 2021 will bring all of us together to learn from experts and each other, in-person at Orange County Convention Center in Orlando, Florida, Nov. 17–19. The safety of our attendees is our top priority. View health and safety protocols.
As a native of the Philadelphia region, I'm quite familiar with the drive in and out of the City of Brotherly Love. Even as the city's skyline continually transforms, my favorite views of Philadelphia have always been along Boathouse Row, with the Philadelphia Museum of Art rising in the background, before looping around the museum to the flag-lined Benjamin Franklin Parkway. Home to many of Philadelphia's incredible and world-renowned museums, the Fairmount neighborhood is fittingly aesthetically pleasing and practically synonymous with fine art.
Set to open in 2026, Rosewood San Francisco will be the last skyscraper developed in the downtown region for the foreseeable future. The projected 800-foot-tall property will host a hotel, residences, office and rental spaces. The brand's third property in California will join Rosewood Sand Hill in Menlo Park, and Rosewood Miramar Beach in Montecito.
Sponsored Content
Without a doubt, the pandemic changed the role of airports in the travel industry. Hamad International Airport's role evolved in many ways since the pandemic hit. Now, more than ever, airports are responsible for creating a secure passenger experience. As the gateway to Qatar and the world, the safety and wellbeing of staff and passengers has always been at the core of Hamad International Airport's strategy.
It's not even 9a.m. in the sleepy fishing village of Rawai on Thailand's famous Phuket Island, but already the turquoise waters of the Andaman Sea swarm with local fishermen casting their lines and releasing their nets from the bows of rustic long-tail boats. The scents of lemongrass, incense and sweet pandan leaves season the air as the villagers slowly rise from their beachside bungalows to start their day. In just a few more hours, the fishermen will return with their catches, filling the stalls of the iconic Rawai Seafood Market with buckets of shellfish and displays of fresh filets. Visitors line up each afternoon for the catch of the day, selecting their fish with care before hauling their purchases across the well-worn road to the restaurants opposite the market to have the fish cooked for 100 Thai baht per kilo.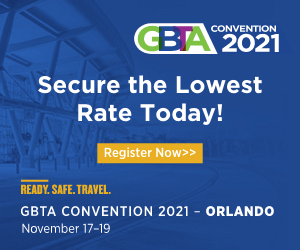 Check out these irresistible offers from SLS properties in Miami:
Sponsored Content
Since its prestige for attracting the world elite grew in the 1960s, Greece remains the go-to destination for glittering holidays. Each step of the journey is enrobed in luxury, from culinary traditions with the highest standard of execution and name-brand, high-end shopping to first-rate wellness locales and elite accommodations, like 5-star hotels, private villas and yachts.
Tuscany's Lucca is home to Grand Universe Lucca, which brings the region's best wines front and center to its guests. The hotel features three immersive Tuscan Wine tasting experiences: Montalcino, Montecarlo, and Super Tuscan and Chianti Classico.