Arrival/Check-In: Conveniently located near Copley Square, the Loews Boston Hotel is a landmark and staple of the neighborhood. I was in the city for meetings with clients and had taken an Uber mid-afternoon to the corner of Stuart and Berkley streets. I was instantly enamored with the grand limestone building before me. The lower level glowed as delicate strings of bulb lights softened the appearance of what once was the Boston Police Headquarters. The doorman greeted me and escorted me through the lobby to the front desk. The entrance was contemporary with classic, crowd-pleasing touches such as white marble and deep wood. The check-in staff was polite and informed me of the delicious restaurant below, appropriately named Precinct Kitchen + Bar.
Guest Quarters: I made my way upstairs to my suite overlooking Berkley Street. Upon entry, I found the neutral tones of the room calming. Framed modern art hung on the walls, and the room itself was spacious and inviting. The furniture offered everything a traveler needs for leisure and business, including a large desk and a quaint reading area in the corner of the room near the window. The bed, outfitted with extremely soft sheets, provided the comfort I crave when resting away from home. Hardly any noise came up from the street, and the room had ample windows to provide enough light to kick-start the day. (Don't worry: Room-darkening drapes let you retreat into a peaceful slumber.) The spacious bathroom boasted a heated towel rack and stellar bath products. All in all, the suite was roomy yet inviting.
Services/Amenities: The Loews Boston has the capacity and the facilities to host all of life's moments. Precinct Kitchen + Bar proved the perfect spot to dine and enjoy a cocktail after a long day; I also recommend it as an ideal spot for dinner meetings, especially during the warmer seasons; the outdoor patio that rests below street level is ideal. The hotel features a business center for catching up on work, a common area with books to read and a 24/7 complimentary coffee and tea area called the Apothecary. The hotel accommodates meetings and special events in a host of meeting rooms of various sizes. Winding down after a long day, I found a charming postcard on my nightstand for remembering my New England stay, and I enjoyed a blissful sleep in my turned-down bedding.
TOP TAKEAWAYS:
◆ The hotel mixes the historical charm of the city of Boston with modern design elements fit for any style, in a location just a quick cab ride from Boston's Logan Airport.
◆ The Bellhop Bar is a chic pop-up bar offering guests the opportunity to enjoy a cocktail served out of a vintage steamer trunk stocked with elegant glassware. It provides a lovely chance to pause and relax.
◆ Comfy bathrobes and slippers are a welcome treat when you wind down in your room.
◆ Be sure to watch the segment airing on guestroom televisions featuring a history lesson about the building's significance.
Loews Hotel Boston
154 Berkeley St.
Boston, MA 02116
tel 617 266 7200
loewshotels.com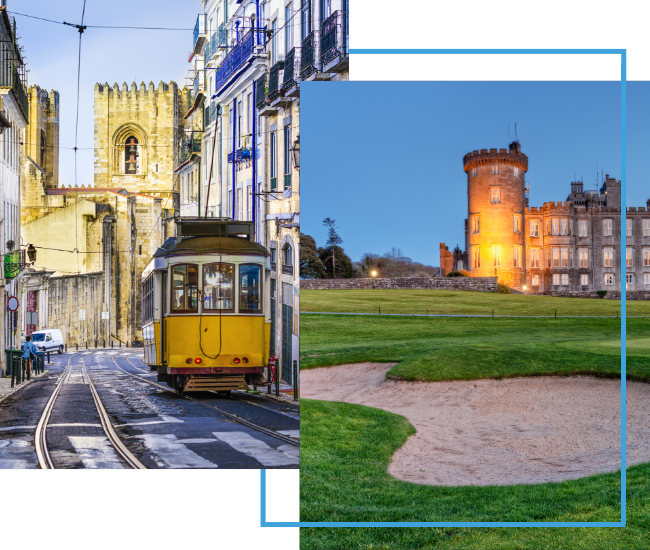 FX Excursions
FX Excursions offers the chance for once-in-a-lifetime experiences in destinations around the world.
Explore Excursions
Pleasant weather, autumn foliage and vibrant flowers are among the many delights awaiting nature lovers at botanical gardens and arboretums across the United States. However, some of these green spaces take on additional color this month and through Halloween when enterprising gardeners, landscape architects, management and other creative minds cast a spell with themed environments running the gamut from spooky to utterly bewitching.
Sponsored Content
The Islands of Tahiti offer a range of captivating activities for travelers with diverse interests, from hiking to breathtaking waterfalls, riding horses on secluded beaches; swimming with sharks; or immersing in Polynesian culture through traditional dance, music and art. For watersports enthusiasts, the crystal-clear lagoons offer exhilarating experiences like surfing, kiteboarding and paddleboarding. And if you're looking to relax, the pristine beaches, overwater bungalows and tropical sun offer the perfect setting. With 118 islands and atolls to explore, island hopping is an excellent way to experience the full diversity of The Islands of Tahiti. With its blend of adventure, culture and relaxation, The Islands of Tahiti offer a truly unique travel experience.
For travelers who love all things autumn, Crystal Springs Resort, New York City's closest destination resort, features special offers and experiences to meet the demands of everyone's fall bucket list. Located only 80 minutes outside New York City in Sussex County, New Jersey, Crystal Springs Resort offers a quick getaway to enjoy fall foliage. Are any of these new offers or experiences on your bucket list?