Arrival/Check-In: The Queen Mary 2's New York home port is the Brooklyn Cruise Terminal. I drove to the terminal and upon arrival found a scene of what looked to be pure chaos — private cars, limos and taxis arriving with outbound passengers and picking up folks who just disembarked from a ship that arrived that morning. I eventually got to where I could deposit my luggage with redcaps who made sure it got to where it should be. I then parked my car and proceeded to check-in. I was impressed at how friendly and efficient the check-in process was. I received a QM2 credit card to be used on board and a group boarding number. Cunard has the boarding procedure down to a science, and I was soon on my way to my room, No. 4134 on Deck 4. My luggage arrived shortly thereafter, so I was ready to explore the ship. Guest Quarters: My room included a king-sized bed, a love seat, a desk with desktop outlets and American and European plugs, a desk chair, a coffee table and a fridge. The bathroom was compact and included a shower with a handheld showerhead. The toiletries were Gilchrist & Soames. A cutout balcony featured two recliners and a coffee table. Services/Amenities: The ship is classless except for the three Grill rooms and Grill lounges. Having a room on Deck 4 meant I dined in the Britannia Grill. (Queens Grill and Princess Grill are more exclusive.) Decks 2 and 3 are the main public areas/lobbies, which include the purser's desk, Cunard's travel agents for booking future cruises, duty-free shops, a casino, several restaurants/bars, the planetarium, the Royal Court Theatre, an art gallery, the Queens Room ballroom and the disco, G32. The ship offers a plethora of restaurants/bars/cafés throughout. Two of my favorites were the Commodore Club in the bow on Deck 9, where you can have a drink and enjoy a fantastic view of the ocean as the ship plows through the seas; and the Chart Room on Deck 3, a watering hole which hosts a great jazz band every night. I love jazz, so I was in heaven! The gym and Canyon Ranch Spa are on Deck 7, which also offers several dining venues such as the Winter Garden (perfect for tea/coffee and nosh). I spent a part of each morning in the Library in the bow on Deck 8, where you will also find the Bookshop. The Library stocks more than 8,000 volumes and offers a serene spot to while away an hour or two with your nose in a book or staring at the sea. One thing, or should I say several things, I was not expecting to find on the QM2: dogs. Several times a day I met several companion dogs being walked on the Promenade Deck (Deck 7). In fact, there is a 12-dog kennel (Deck 12) always fully booked. I visited it and found a facility that any vet would approve of. The dogs I met were a happy, tail-wagging bunch, and each had its own life vest. The Experience: When I was on board, Cunard was still celebrating the QM2's 10th anniversary, so there were several notable individuals about who were instrumental in making the ship a reality. They were present at several receptions and approachable for a private chat. Every other evening was formal, so the ladies were in ball gowns and the gents in tuxes, which made the whole experience special. There is so much to do on board that one review does not do the voyage justice. The nice thing is you can immerse yourself in all that is available, or you can sit and relax with a book or stare at the ocean. Experts in their fields conduct the lecture series and enrichment programs. If you love theater, a company of actors from the Royal Academy of Dramatic Art is there to entertain you. The food at all levels is excellent, from the grillrooms to the Todd English restaurant on Deck 8. My brothers and several friends decided to take a trans-Atlantic crossing after hearing me rave about it. I sailed the eastbound New York-to-Southampton crossing. Now I want to experience the westbound.
Sometimes an adventure cruise can be more than just a bit adventurous. On Christmas Day last year, 26 tourists, along with four journalists, 19 scientists, 22 crew members and the expedition leader's wife and two children, found themselves stuck in a solid field of ice aboard the Akademik Shokalskiy off Antarctica. The passengers had booked an adventure cruise retracing the route undertaken by famed Australian explorer Douglas Mawson to the South Pole 100 years earlier, but they did not anticipate making headlines worldwide when their ship was immobilized. Freed nine days later and evacuated by helicopter, everyone fared quite well, indulging themselves in the ship's amenities, as cruise passengers worldwide will. "We're in the ice like explorers of old!" tweeted one professor. "All are well and spirits are high. Happy Christmas."
While the newest mega cruise ships are designed for families, laden bow to stern with the kid-friendly facilities of a land-based resort, plenty of vessels still cater to twosomes seeking a romantic getaway. Some cruise ships offer better options than others for couples wanting to enhance their experience together.
Legendary Hotel del Coronado reached another milestone in its $400 million Master Plan reimagination, with the completion of an extensive, historic restoration of the hotel's front porch and lobby; a redesigned main entry and drive experience; new guestrooms in The Views area; and refreshed retail concepts.
Sponsored Content
Without a doubt, the pandemic changed the role of airports in the travel industry. Hamad International Airport's role evolved in many ways since the pandemic hit. Now, more than ever, airports are responsible for creating a secure passenger experience. As the gateway to Qatar and the world, the safety and wellbeing of staff and passengers has always been at the core of Hamad International Airport's strategy.
As a native of the Philadelphia region, I'm quite familiar with the drive in and out of the City of Brotherly Love. Even as the city's skyline continually transforms, my favorite views of Philadelphia have always been along Boathouse Row, with the Philadelphia Museum of Art rising in the background, before looping around the museum to the flag-lined Benjamin Franklin Parkway. Home to many of Philadelphia's incredible and world-renowned museums, the Fairmount neighborhood is fittingly aesthetically pleasing and practically synonymous with fine art.
Set to open in 2026, Rosewood San Francisco will be the last skyscraper developed in the downtown region for the foreseeable future. The projected 800-foot-tall property will host a hotel, residences, office and rental spaces. The brand's third property in California will join Rosewood Sand Hill in Menlo Park, and Rosewood Miramar Beach in Montecito.
Sponsored Content
The Global Business Travel Association's (GBTA) Convention 2021 will be unlike any other convention before it, as we come together in person for the first time since the business travel industry drastically changed and look forward to rebuilding and reshaping the future. GBTA Convention 2021 will bring all of us together to learn from experts and each other, in-person at Orange County Convention Center in Orlando, Florida, Nov. 17–19. The safety of our attendees is our top priority. View health and safety protocols.
It's not even 9a.m. in the sleepy fishing village of Rawai on Thailand's famous Phuket Island, but already the turquoise waters of the Andaman Sea swarm with local fishermen casting their lines and releasing their nets from the bows of rustic long-tail boats. The scents of lemongrass, incense and sweet pandan leaves season the air as the villagers slowly rise from their beachside bungalows to start their day. In just a few more hours, the fishermen will return with their catches, filling the stalls of the iconic Rawai Seafood Market with buckets of shellfish and displays of fresh filets. Visitors line up each afternoon for the catch of the day, selecting their fish with care before hauling their purchases across the well-worn road to the restaurants opposite the market to have the fish cooked for 100 Thai baht per kilo.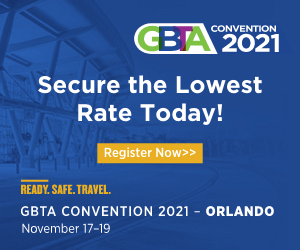 Check out these irresistible offers from SLS properties in Miami:
Sponsored Content
Since its prestige for attracting the world elite grew in the 1960s, Greece remains the go-to destination for glittering holidays. Each step of the journey is enrobed in luxury, from culinary traditions with the highest standard of execution and name-brand, high-end shopping to first-rate wellness locales and elite accommodations, like 5-star hotels, private villas and yachts.
Tuscany's Lucca is home to Grand Universe Lucca, which brings the region's best wines front and center to its guests. The hotel features three immersive Tuscan Wine tasting experiences: Montalcino, Montecarlo, and Super Tuscan and Chianti Classico.