Arrival/Check-In: Located in Gaylord, Mich., about an hour and a half from Traverse City, Treetops Resort is a rustic retreat where the recreational focus changes with the seasons — golf when the weather is warm, skiing when the snow flies. The property is also beefing up its profile as a meetings destination capable of hosting groups of up to 1,000, so it was no surprise the front desk staff was ready, waiting and totally unflustered when my group of 12 arrived en masse for a three-day round of meetings and social gatherings.
Guest Quarters: Treetops Resort isn't a 4- or 5-star property, and it doesn't pretend to be. Décor in the lodge-like guestrooms reflects the resort's location, done in earthy tones of brown, beige and green. My first-floor Lodge King room featured a king-sized bed, a comfortable sitting area and a mini-kitchen (small refrigerator, microwave and place settings) with seating for four. The bathroom included both a shower stall and a separate jetted tub. There was no closet in the room, just a metal rack with non-detachable hangers. I put in a quick call to the front desk, and about a dozen wooden hangers were delivered within five minutes.
Services/Amenities: While a bit remote, Treetops proved a good choice for our three-night stay. With a jam-packed, breakfast-to-dinner agenda each day, it was nice to be in a relaxed environment with guestrooms, dining and conference facilities all within walking distance. One drawback: The restaurants are quite a distance from the lodge; a pleasant stroll in mid-June when sunset in Michigan was close to 10 p.m., but a bit brutal during a heavy rainstorm. The resort does have an on-site shuttle service, but it's hit or miss with no set schedule. My group took advantage of the small on-site spa/salon one afternoon during our stay. It turned out to be a fun break from business as we enjoyed 10-minute massages, manicures and pedicures.
The Experience: If you're looking for an out-of-the-way destination to host a conference or meeting, consider Treetops Resort. It's a friendly property where staff goes out of the way to meet every need.
GT CHECKLIST
[checklist]
[item check]Doorman/valet[/item]
[item check=yes]Less than 10 minutes for check-in[/item]
[item check=yes]Separate tub and shower[/item]
[item check=yes]Large vanity[/item]
[item check]High-quality towels[/item]
[item check=yes]Powerful, unattached hair dryer[/item]
[item check]High-quality bed linens[/item]
[item check=yes]Large, flat-screen television[/item]
[item check=yes]Large desk with convenient outlets[/item]
[item check=yes]Large, complimentary laptop safe[/item]
[item check=yes]Complimentary in-room WiFi[/item]
[item check]Complimentary bottled water[/item]
[item check]Stocked minibar[/item]
[item check=yes]Ample lighting[/item]
[item check=yes]In-room coffeemaker[/item]
[item check]Iron and ironing board[/item]
[item check=yes]On-site restaurant[/item]
[item check]24-hour room service[/item]
[item check]24-hour state-of-the-art fitness center[/item]
[item check]Turn-down service[/item]
[/checklist]
Treetops Resort
3962 Wilkinson Road
Gaylord, MI 49735
tel 866 348 5249
treetops.com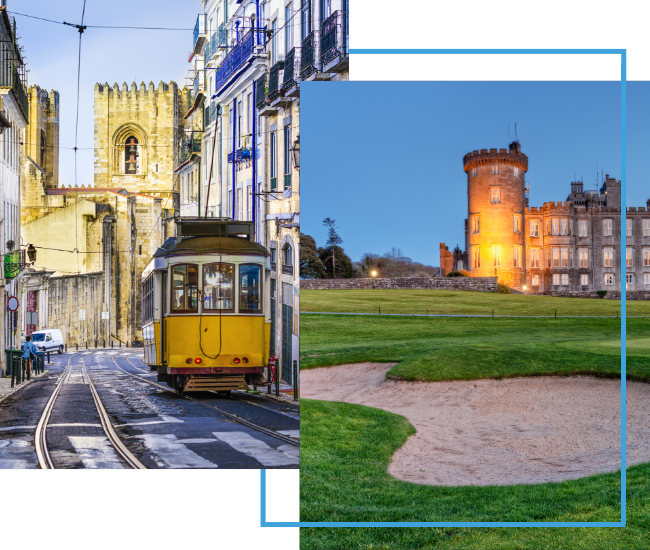 FX Excursions
FX Excursions offers the chance for once-in-a-lifetime experiences in destinations around the world.
Explore Excursions
If fabulous food and beverages are a must-have for any weekend getaway, then look no further than the City of Brotherly Love. Whether your palate has a penchant for vibrant Latin American fare or cozy French cuisine, whether you're an oenophile looking to swirl, sniff and sip your way around the globe or you'd rather sample farm-to-glass cocktails, Philly's got it all this fall. (With the exception of Bolo, which is a short taxi or Uber ride away and definitely worth the trip, the rest of these spots are all within walking distance of each other.)
Sponsored Content
Learning more about our readers' travel habits and preferences ensures Global Traveler delivers the content you desire. As the travel industry has adapted and changed over the last few years, it's more important than ever to connect. To best meet your short- and long-term travel content needs, please help us!
From Santoríni to Dubai to New York, some hotels just have that "it" factor that draws visitors far and wide. For some hotels it's their proximity to popular landmarks and attractions, for others it's their amenities. But these hotels have something few can claim: a true room with a view.