Arrival/Check-In: The Oberoi Dubai, which opened in June 2013, is the storied Indian hotelier's first and only property in the United Arab Emirates. The hotel is determined to make a dazzling first impression. To that end, Oberoi transferred 100 of its best, most remarkable Indian employees to Dubai in preparation for its grand opening. I arrived after 1 a.m. after a long connecting flight from New York and was greeted by a smiling team in the lobby (they were expecting me), along with my personal "floor butler" who escorted me to my room. She cheerfully advised that she was available 24/7 for whatever I might need — a unique perk available to all guests. A plate of scrumptious homemade chocolates in the room offered the perfect (very) late-night snack.
Guest Quarters: The hotel's 252 spacious guestrooms and suites have floor-to-ceiling windows that offer spectacular views of the city's skyline, rapidly transforming as Dubai continues to grow at a breakneck pace. The city's development speaks both to its ongoing emergence as a key player in the global economy and its preparations to host World Expo 2020 — the first time the event will be held in the Middle East in its history. Many guestrooms and suites overlook the Burj Khalifa, an awe-inspiring emblem of the city that, at 163 stories, is the tallest skyscraper in the world.
I stayed in a sunny, generously proportioned deluxe room that overlooked the hotel's oasis-like infinity pool. The décor was decidedly and elegantly modern, accented with bold bursts of color, hand-tufted rugs and specially commissioned artworks. My king-sized bed was a welcome ally in my battle against jet lag, induced by a nine-hour time difference, and the room was absolutely quiet, day and night. The separate seating area offered the ideal place to enjoy impeccable room service, and the huge bathroom with its double vanities, freestanding tub and spacious shower felt like a luxurious in-room spa.
Services/Amenities: The hotel has three restaurants. Nine7One, located on the lower level, is open 24 hours and deftly serves a range of global cuisines — from Lebanese to Japanese to French — in a tranquil, welcoming setting. The daily breakfast buffet presented a veritable smorgasbord of tasty delights, brimming with Western, Middle Eastern and Indian specialties and some of the best croissants and baguettes outside of Paris. The hotel's contemporary Pan Asian restaurant, Umai, serves a wide range of Chinese, Thai, Indonesian and Japanese cuisine; at dinner, a "Kung Fu tea master" wielded a sleek teapot outfitted with a two-foot-plus, tapered spout with incredible dexterity, much to my table's amusement and delight. Ananta, the Indian specialty restaurant, boasts a show kitchen with traditional tandoors and specializes in North Indian signature dishes, as well as a daily selection of Indian coastal specialties.
The Lobby Bar was a soothing, candlelit venue ideal for unwinding after an exhilarating afternoon exploring the desert that surrounds the city; the specialty cocktails are made to order with fresh fruit, and an extensive cigar selection is available.
Located on the hotel's third floor, The Oberoi Spa, comprising seven therapy rooms, is the first and only 24-hour spa in Dubai. The atmosphere, complete with complimentary juices and wafting incense, is appropriately Zen-like, and the signature Oberoi Massage I enjoyed there was literally the best I've ever had.
The Experience: Truly exceptional service, to me, is manifested in deeply personal gestures. When I was coughing in the lobby one day, an employee of the hotel who happened to be walking by stopped and asked if I was ill; I apologized and said I'd picked up a stubborn cold weeks before. Later that morning, I returned from the spa to find no fewer than five people bustling around in my room; the lovely woman in charge told me they were giving my already spotless sanctuary an extra cleaning to ensure there wasn't a molecule of dust that might exacerbate my cough. Fifteen minutes later, she knocked on my door with a steaming pot of tea, explaining it was a special blend that her mother made for her whenever she was sick. The next evening, the housekeeper left two packs of cough drops on the coffee table during turn-down service, with a handwritten note telling me to feel better. Every single employee I encountered during my stay effortlessly exuded this level of kindness and genuine eagerness to please. Judging by this stunning new outpost, it's no wonder Oberoi Hotels & Resorts has long been, and squarely remains, in a class by itself.
GT CHECKLIST
Doorman/valet
Less than 10 minutes for check-in
Separate tub and shower
Double vanities
High-quality towels
Powerful, unattached hair dryer
High-quality bed linens
Large, flat-screen television
Large desk with convenient outlets
Complimentary laptop safe
Complimentary in-room WiFi
Complimentary bottled water
Stocked minibar
Ample lighting
In-room coffeemaker
Iron and ironing board
On-site restaurant and bar
24-hour room service
24-hour state-of-the-art fitness center
Turn-down service
The Oberoi, Dubai
The Oberoi Centre
Business Bay (Burj Area)
Dubai
United Arab Emirates
tel 971 4 4441444
oberoihotels.com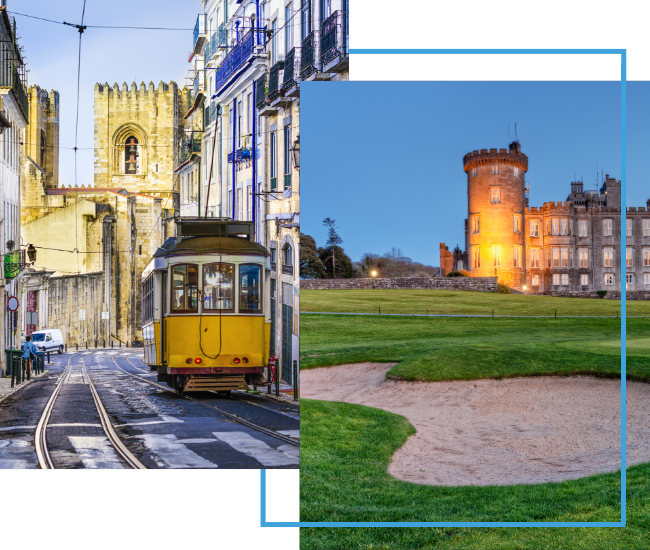 FX Excursions
FX Excursions offers the chance for once-in-a-lifetime experiences in destinations around the world.
Explore Excursions
Mazatlán, Mexico, has long been an attractive home destination for Canadian and American retirees, but, in recent years, young, digital nomads have also discovered the charms of this coastal city, finding inexpensive accommodations, beautiful weather and plenty of bandwidth for working remotely. The laid-back beach scene definitely eases the transition of relocating to Mexico's West Coast.
Sponsored Content
Incentive travel has long been a way for organizations to drive sales and reward employees with opulent trips to exotic destinations. Today it encompasses even more.
For its third year, Global Traveler awards the airline, cruise line and hotel brand best representing diversity, equity and inclusion within the travel industry. Over the past year Global Traveler analyzed many airlines, cruise lines and hotel brands to determine which companies prove most committed to changing the world through diversity and inclusion.