ARRIVAL/CHECK-IN: I arrived at DFW Airport a bit later than GT's CEO/publisher Francis X. Gallagher. We were both in town to meet with clients and prepare for our upcoming The Trazees awards to be held in Dallas during the Global Business Travel Association convention this summer. As I looked out the window from the backseat of my Uber ride, I realized we were driving by the famed "grassy knoll" in downtown Dallas, and I began to wonder what additional history might await me on this trip.
Housed within an old warehouse space, Aloft Dallas Downtown is full of original exposed brick and showcases enormously high ceilings as one walks into the open first-floor lobby. During check-in, I asked about the history of the building. The desk clerk said it once was a clothing factory and, upon renovation, they decided to keep as much of the original structure as possible.
The check-in process itself was simple and smooth. Arriving in December, I couldn't help but notice the beautiful Christmas decorations within the large, open lobby, as well as the echoing sound of my heels and roller bag on the cement floors, as I made my way toward the elevators.
GUEST QUARTERS: I was upgraded to a Savvy Suite on the third floor, featuring 650 square feet of space. Upon entry, I quickly realized the industrial chic décor not only filled the lobby but spilled into my room as well.
A desk with numerous tech gadgets and charging options, two chairs and a long bench filled the room, with a large, flat-screen TV mounted on the wall. After dropping off my coat, I walked into the bathroom to find sleek and modern finishes and a glass door shower. Finally, my suite opened into two additional spaces, cleverly separated by an entertainment table and another flat- screen TV which swiveled to be viewable from both sides of the table. One space housed the king-sized bed with a large mural of sunflowers across the top, while the other space offered an inviting loveseat, chairs and a general living room kind of feel. The ceilings were highly unusual, exposing the ducts and pipes along with a repeated pattern of what appeared to be ripped patches of previously glued tiles. The curtains in the living area covered more exposed brick and the full-length windows which opened to a view of the city. Savvy, indeed … I had multiple spaces to work within, offering several opportunities for sitting, working or simply relaxing.
SERVICES/AMENITIES: Aloft properties are generally known for being a little "fresh and funky" in a good way, and the Downtown Dallas property proves no exception. The first-floor lobby boasts colorful, modern art against exposed brick and open ceilings. Numerous cement pillars stand in contrast to colorful rugs, chairs and pillows, making several different seating options feel cozy and warm. WXYZ bar is the main focal point of the lobby, offering drinks and an easy meeting place for colleagues or friends, but there's also a grab-and-go pantry with fresh salads, snacks and limited made-to-order options. The hotel houses numerous event meeting spaces downstairs from the lobby, perfect for our upcoming Trazee Travel's The Trazees awards event this August. The hotel also sits directly across the street from Kay Bailey Hutchinson Convention Center, an easy walk for those participating in this year's GBTA convention.
TOP TAKEAWAYS:
Trendy, with a loft-inspired kind of feel, this hotel offers a significant break from most cookie-cutter options in traditional hotel settings.
A perfect stay for convention attendees, it's an easy walk to Kay Bailey Hutchinson Convention Center and one of the more afford- able options in the area.
Larger suites offer extra space, with intentional and well-thought-out design, perfect for longer stays, even if quirky in color scheme and design.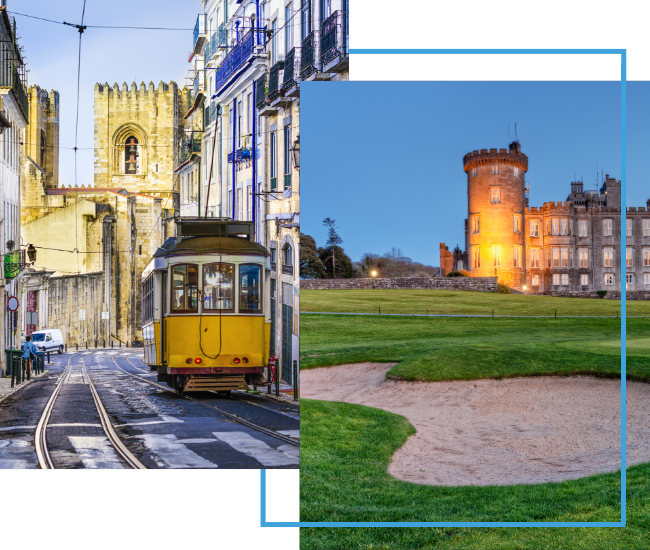 FX Excursions
FX Excursions offers the chance for once-in-a-lifetime experiences in destinations around the world.
Explore Excursions
Less than five years ago the world's first hybrid cruise ship, Hurtigruten Expeditions' MS Roald Amundsen, set sail for Antarctica in November 2019 with 450 passengers. The battery-hybrid-powered ship, named for the first man to cross the continent and reach the South Pole, was built specifically for voyages in polar waters. Its battery-hybrid power reduces the ship's consumption and CO2 emissions by 20 percent compared to equally sized ships.
Sponsored Content
Exclusive Sailing with Global Traveler
A few months ago, I flew Polaris business class on a United flight from Dulles (IAD) to Paris (CDG). It was only when I got to my hotel in Paris I realized that I didn't have my iPad or its bag or accessories. Since I had been working on it in the restaurant in the Polaris lounge and then went directly to the gate, I knew I either left it propped up on my table when I packed up or in my business-class seat. But what was the best method to alert the airline about my careless mishap and (hopefully) retrieve it? With spotty data and WiFi, searching for information on my phone was frustrating and slow. Here's what I learned from the anxiety-inducing experience (and unexpected ending) about what to do if you leave something behind on your flight: