Arrival/Check-In: The entrance to the Luxe Rodeo Drive Hotel sits beneath a bright red awning directly on Beverly Hills' famed Rodeo Drive, right between the Michael Kors and Rolex stores. The valet helped us from our car, gathered our luggage and directed us inside. It took a few moments for my eyes to adjust from the bright sunlight outside to the black-painted walls of the long, sloping entrance ramp that led to the check-in desk at the rear of the lobby. The clerk greeted us, reviewed the features of the Luxe Club ($35 per guest per night) and had us on our way to our room in a jiffy. On the way we quickly surveyed the lounge where libations and light bites are available, next to some comfortable conversation areas. Shortly after we arrived at our room, our luggage was dropped off, and a hotel representative stopped by with a tray of macarons, bottles of water and a bottle of a California Cabernet Sauvignon. A pleasant welcome!
Guest Quarters: Our superior room offered just over 180 square feet of compact but comfortable space, with a soothing neutral color palette in soft green, beige and gray. A roomy closet just to the left of the entrance held a safe, ironing board and iron, two soft bathrobes and (a big plus in my book) plenty of sturdy wooden hangers. A queen-sized bed dominated the room, dressed in quality linens and duvet and providing an excellent night's sleep. A bedside table and lamp sat to one side, with a moderately sized desk and straight-backed chair on the other. USB ports and outlets featured on both surfaces, along with an Apple docking station and a tablet for in-room use. Across from the bed sat a comfortable armchair and a credenza housing several drawers, a fully stocked minibar and a Keurig coffeemaker. A 42-inch flatscreen TV was mounted on the wall above.
We found the bathroom just a bit cramped for two. Mirrors covered the upper half of two walls, making the space seem larger, but a pedestal sink and a 6-inch-wide marble shelf running along two sides didn't really provide sufficient space for all our toiletries. The full tub/shower combination featured a rain showerhead, and while the water pressure was adequate, the supply of hot water varied widely at different times of the day. Nü Natüra bath amenities featured a mild, clean, refreshing scent appealing to both gentlemen and ladies.
Services/Amenities: In addition to WiFi, the Luxe Club fee provides one access to food and beverages at virtually all hours of the day in the lobby-level lounge. Continental breakfast included hot entrées; lunchtime offerings always provided a delicious housemade soup and sandwiches; and evenings included hors d'oeuvres served with a selection of beers, wines, soft drinks and cocktails. Both the food and service were first-rate.
While the Luxe Rodeo Drive does not have a pool, The 360 Rooftop offers space to relax in the sun or shade. Also located on this level, the fitness center features free weights and weight machines, and one can enjoy the view while on a stationary bike, elliptical or treadmill underneath a canopy outdoors. Spa services provided by The Spa on Rodeo include massages and facials and may be arranged in-room or in the treatment rooms at the Rooftop.
The hotel's meeting and event spaces can accommodate groups from 10 to 120 guests, with AV equipment, menu options and event planning available.
TOP TAKEAWAYS:
◆ This 88-room boutique hotel offers the perfect location for those seeking direct access to all the glitz, glam and retail therapy Rodeo Drive has to offer.
◆ The in-room tablet provided quick access to information about the hotel; nearby shops, restaurants and entertainment options; and on-demand, in-room movies and programming.
◆ The Luxe Club proved a great value. With a selection of beers, wine and handcrafted cocktails during happy hour and hot and cold food selections available throughout the day, one needn't leave the hotel to seek nourishment.
◆ I appreciated being able to open the window, which looked out on Rodeo Drive, to the fresh night air. The neighborhood is surprisingly quiet all night long.
LUXE RODEO DRIVE HOTEL
260 N. Rodeo Drive
Beverly Hills, CA 90210
tel 310 273 0300
luxehotels.com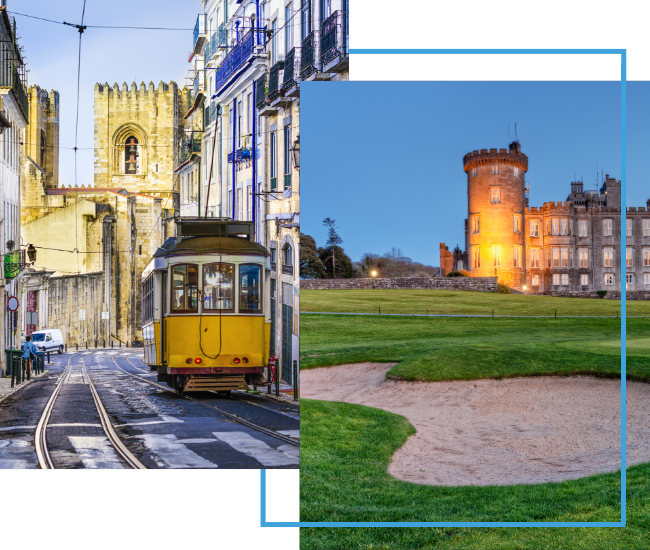 FX Excursions
FX Excursions offers the chance for once-in-a-lifetime experiences in destinations around the world.
Explore Excursions
If fabulous food and beverages are a must-have for any weekend getaway, then look no further than the City of Brotherly Love. Whether your palate has a penchant for vibrant Latin American fare or cozy French cuisine, whether you're an oenophile looking to swirl, sniff and sip your way around the globe or you'd rather sample farm-to-glass cocktails, Philly's got it all this fall. (With the exception of Bolo, which is a short taxi or Uber ride away and definitely worth the trip, the rest of these spots are all within walking distance of each other.)
Sponsored Content
From the moment you step onboard Air Tahiti Nui's Tahitian Dreamliner, you will be transported to The Islands of Tahiti. The French Polynesian carrier considered every detail to awaken its passengers' senses, creating the feeling you are already on the Islands while 30,000 feet in the air.
From Santoríni to Dubai to New York, some hotels just have that "it" factor that draws visitors far and wide. For some hotels it's their proximity to popular landmarks and attractions, for others it's their amenities. But these hotels have something few can claim: a true room with a view.