Arrival/Check-In: I arrived at Faena Hotel Miami Beach with a friend for a girls' weekend away in January. Unfortunately, the weather wasn't as cooperative as we'd hoped. Upon arrival, a friendly bellhop told us more about the stunning artwork in the grand entryway/foyer of the hotel. On the right side of this foyer are a restaurant and theater, and to the left are the elevators, concierge and a personalized check-in experience. There's no busy main reception at Faena but rather two desks that offer a more exclusive welcome experience. Within a few minutes we were checked in and on our way to our guestroom.
Guest Quarters: The building on Collins Avenue that today houses Faena Hotel Miami Beach was formerly 1947 Saxony Hotel. The hallways on the way to guestrooms almost evoke a school hallway, or that of an apartment building. But despite the bones of the building, there's no debate this property exudes cool. The artwork is impressive, the décor sleek and modern, and the color combination a touch exotic. The service strives to match as well, including butlers.
Most of the rooms are suites; ours opened into a living area with the wet bar set up to the right of the entrance and a coat closet, where we hid our winter coats, to the immediate left. A small dining table led into the living room, with armchairs, a couch and coffee table opposite a two-sided TV. A deck off the living room offered a partial beach view. The living room rolled right into the bedroom, with even more closet space, before leading into a large bathroom with double sinks, a long vanity, a separate water closet with a smart toilet and a large, luxurious shower.
Services/Amenities: We stayed on property the entire weekend, enjoying the many on-site amenities. For breakfast each morning of our two-night stay we went to Veranda, next to the pool. On the first night, we ate at Los Fuegos by Francis Mallmann, which offers a contemporary asado experience. Our final dinner was at Pao by Paul Qui, boasting Filipino, Spanish, Japanese and French cuisine. Three bars — Saxony Bar, with a live DJ and golden-age glamour; The Living Room, serving small plates and bespoke cocktails; and the outdoor Tree of Life — are also available.
One interesting amenity we didn't get to try was Faena Theater, an intimate, gilded theater where guests can enjoy artistic productions and Faena's own acclaimed cabaret performance. I'd definitely consider purchasing tickets on my next visit, as I heard other guests raving.
I also enjoyed a massage at Tierra Santa Healing House, a 22,000-square-foot spa on the hotel's third floor. In addition to an extensive shop and a full menu of treatment options, the facility has plenty of relaxation areas, including hot tubs and saunas, for pre- or post-treatment.
TOP TAKEAWAYS:
◆ While we didn't need much else than was already supplied in our ample guestroom, my friend did need to call the front desk with a question, and the hotel had quite a bit of trouble with the phone system not working properly.
◆ Even though the weather did not quite agree, we enjoyed some time poolside. We reserved chairs and also enjoyed lunch, libations and attentive service.
◆ The hotel boasts a state-of-the-art fitness facility; however, I took advantage of the property's location to enjoy a morning three-mile walk along the oceanfront path, accessible behind Faena Hotel Miami Beach.
FAENA HOTEL MIAMI BEACH
3201 Collins Ave.
Miami Beach, FL 33140
tel 305 534 8800
faena.com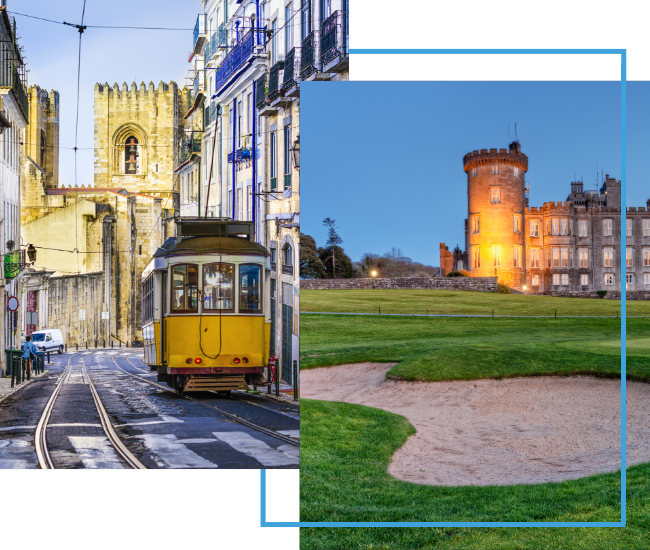 FX Excursions
FX Excursions offers the chance for once-in-a-lifetime experiences in destinations around the world.
Explore Excursions
One thing  surprising about the Prince Edward Island capital is its abundance of shops specializing in affordable, fashion-forward jewelry rendered in sterling silver, vermeil, 14K gold and semi-precious stones. Whether you prefer delicate pieces or bold wearable art, you can be assured the pieces for sale are inspired by the maritime island setting and, therefore, specific to the place where they are created. Here are a few shining, woman-owned examples:
Norway, a haven for visionary artists, architects and designers, showcases an exceptionally diverse array of cultural attractions. This year, the country commemorates exciting milestones and unveilings captivating enthusiasts of the arts, from iconic scenic routes to new museums to gallery openings. Up Norway features these new offerings in personalized itineraries catered to aesthetes.