ARRIVAL/CHECK-IN: Arriving in Singapore is an easy affair as there are plenty of taxis for the 15-minute ride from Changi Airport, with little traffic. Coming into the circular drive of the famed Raffles hotel, you take in the view of this historic 1887 property. The equally famed doormen, dressed in traditional Sikh livery, greet guests and help with any requests.
Walking into the lobby of the newly renovated property inspires awe as you gaze on the immaculate white marble floors, towering ceiling and incredible natural light. While checking in I was offered a glass of Champagne or water. The staff confirmed my upcoming reservations and spa services and asked if they could help with other plans. They introduced me to my butler, who would be my guide and touch point throughout my stay. All guests have a butler assigned to them, and they often become part of the family.
GUEST QUARTERS: The Palm Court Suites occupy the oldest part of the building alongside the lush courtyard, with convenient access to the main building and restaurant. The newly appointed rooms keep the old-world charm of the décor and architecture but incorporate state-of-the-art technology throughout the space. You enter into a spacious parlor room with a full seating area featuring chic pops of color and modern art adorning the walls. The room includes a large hanging television and a breakfast nook that doubled as my workspace. The classic and chic leather trunk-style bar holds glass bottles of waters and curated tea sets.
The bedroom charms with high ceilings, traditional white- washed walls, teak flooring and a ceiling fan with brass accents. Furnishings include a chaise longue, two four-poster queen-sized beds and plush rugs to soften the room. Side tables are upgraded for technology needs including a touchscreen to adjust lighting and air-conditioning and a radio with ceiling speakers. The giant teak armoire holds a TV. The his-and-her closets offer ample space and plush Chinese-style blue and white slippers.
The bathroom was by far my favorite area — so much so, it was hard to leave. Bright lighting and shuttered windows showcase the huge heritage-style spa tub, with striking black and white Peranakan tile flooring contrasted with marble walls and plush white rugs. Your butler will draw you a bath upon request! Two large teak vanities offer plenty of space, great lighting and custom Ormonde Jayne amenities with an Isfarkand scent that I loved and took home with me. The Raffles' peacock symbol adorns thick, white towels and heavy cotton spa robes.
SERVICES/AMENITIES: The renovation elevated the dining and drink options to a new level. My first evening I dined at La Dame de Pic, serving Michelin-starred chef Anne-Sophie Pic's signature French dishes with a Singaporean twist alongside excellent Champagne and wine pairings. Dinner became an amazing three- hour affair. I dined most mornings at the Tiffin Room which hosts a generous buffet, but I tried the dim sum program and decided to eat that every morning as it was some of the best dim sum I have had in Asia.
The Writers Bar, paying tribute to famed writer guests of the hotel, now opens into the lobby and sports boutique brown leather seating. Enjoy signature cocktails like Eternal Youth, named for regular guest Elizabeth Taylor and featuring a spritz of Forever Elizabeth perfume. The storied Long Bar still caters to the masses with its deliciously sweet Singapore Sling and bags of peanuts. Beware the long wait, but trust me, it's worth it.
Entering the Raffles Spa in the Arcade transports you to a tranquil paradise. As I had a midnight flight home right after my spa treatment, I chose a 90-minute Signature Gemstone massage which put me at complete ease for the long flight.
TOP TAKEAWAYS:
The renovation upgrades the historic hotel's colonial design with modern touches and a beautiful aesthetic.
The butlers, servers and ever- present and friendly Raffles doormen devote themselves to excellent service and attention to detail.
You can dine on the property for days. Try La Dame de Pic for a truly opulent evening.
RAFFLES SINGAPORE
1 Beach Road
189673 Singapore
tel 65 6337 1886
raffles.com/singapore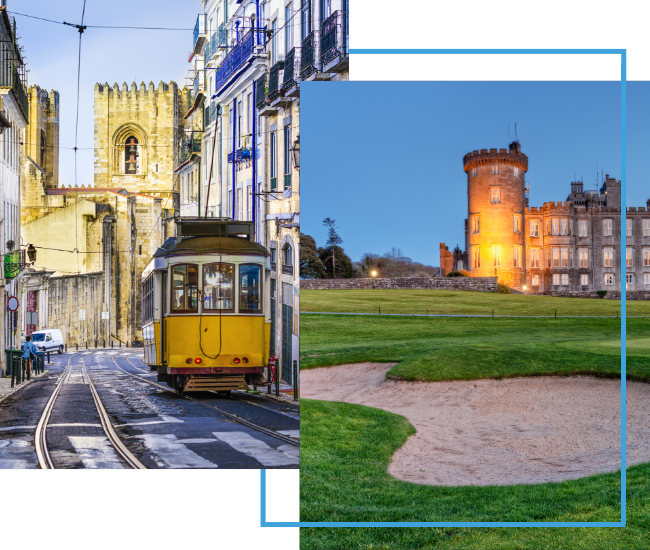 FX Excursions
FX Excursions offers the chance for once-in-a-lifetime experiences in destinations around the world.
Explore Excursions
There's no doubt the northern lights are awe-inspiring and spectacular. Unfortunately, they're also fickle and fleeting, and despite your best-laid plans of checking this item off your bucket list, sometimes Mother Nature's luminescent show just doesn't cooperate. But one cruise line has a new fail-safe in place.
Sponsored Content
One affordable plan can protect an entire year of trips: business or pleasure, short or long, domestic or international.
Think you need a degree in sailing to enjoy a yachting holiday? Dream Yacht Worldwide, a leader in yacht charters, wants you to relax and enjoy the journey. Newly expanded to include the British Virgin Islands, Martinique, Tahiti and the Seychelles, the "Easy Crewed" offered by Dream Yacht Worldwide also include charter options in Greece and Croatia.