ARRIVAL/CHECK-IN: Your oasis in Phoenix lies just a 15- minute drive from Phoenix Sky Harbor International Airport. Bell service swiftly takes your luggage and leads you to the reception desk, where attendants welcome you with a refreshment. The night of my check-in I arrived quite late, so staffing was limited but so attentive. I received a map of the property to ensure I'd be acquainted with the area the next morning. As soon as the check-in was completed, a wonderful bellman took me on one of the property's golf carts and delivered me to my room.
GUEST QUARTERS: During my stay I enjoyed a stunning Camelback Mountain-view room. When I arrived, I instinctively went to the patio door and opened it, and even at night I had a gorgeous night sky and mountain view. If you're on the ground floor, be careful not to let night critters in; you'll see a reminder on the door near the handle. When you come back to your quarters after indulging in the amenities, you will enjoy one of the most comfortable beds you've likely ever experienced. The rooms are quite spacious; I had plenty of room to spread out. A big bathtub entices you to draw a bubble bath to relax the night away.
SERVICES/AMENITIES: As expected from an Omni resort, you will find all the luxury and comfort you could want. The Phoenix property boasts two pools: one kid-friendly, another adults-only. Choose from a great array of Spanish delights for dining on property. Lastly, do not forget to enjoy a spa session. I did not have the time during my stay, but Joya Spa inspired by Sylvia Sepielli, a 31,000-square-foot pampering haven, is popular even with locals.
TOP TAKEAWAYS:
If you feel like getting away to Europe but don't have the time, this is an excellent stand-in. The Andalusian inspiration across the property definitely transports you.
Dining on property is a fantastic experience. I tried both Taqueria Central and M Bar. Neither disappointed — highly recommend!
If you have time, fit in a hike at Camelback Mountain. In summer, plan for mornings before the heat gets too intense. Concierge service will help you choose the best time to hike depending on the season.
OMNI SCOTTSDALE RESORT&SPA AT MONTELUCIA
4949 E. Lincoln Drive
Scottsdale, AZ 85253
tel 480 627 3200
omnihotels.com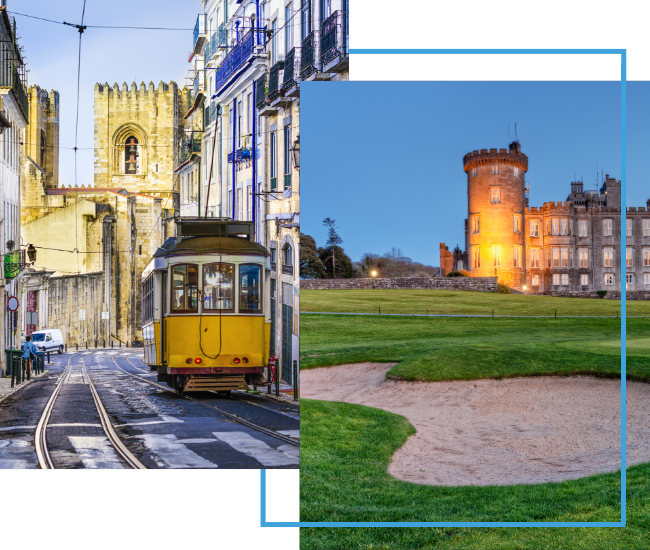 FX Excursions
FX Excursions offers the chance for once-in-a-lifetime experiences in destinations around the world.
Explore Excursions
Think of Tokyo and your mind may wander to the neon signs and bustling crowds of Shibuya and Shinjuku, or the tranquility of the Meiji Jingu shrine, but this huge city offers much to those who explore away from the main tourist areas.
Sponsored Content
United Airlines is in the midst of a major initiative to modernize its fleet over the next several years. After first announcing the plan in 2021, planes fitted with United's signature interior are finally beginning to appear across the airline's narrowbody fleet of Boeing and Airbus planes. United flyers are sure to notice these enhancements from the moment they step on board: Each new or updated plane sports remodeled seats, seatback entertainment screens for everyone, Bluetooth connectivity and more, all adding up to a better experience on every journey.
Automotive museums of all sizes will always capture the imaginations of car and racing aficionados. However, the best deliver a lot of substance beyond the machine itself. Some place an emphasis on science and technology or history, while others display iconic cars from film and television. Museums established and operated by the world's top automakers (think Mercedes, BMW, Audi and Porsche in Germany, and Toyota, Honda and Nissan in Japan) have built-in followings.