ARRIVAL/CHECK-IN: Getting to Cedarbrook Lodge from SEA is a quick 1.6 miles or a 10-minute ride. The hotel offers a shuttle which you can arrange for pick up if you plan accordingly. Reception takes you through a swift check-in process. I arrived quite late, so I had no wait. The lovely guest services representative told me about the amenities around the property, including dining options at Copperleaf Restaurant &Bar.
GUEST QUARTERS: Welcome to your respite from the hectic world. I enjoyed a Deluxe King room on the ground floor during my time in Seattle. The room design accentuates the green spaces surrounding the property; floor- to-ceiling windows with a view of the tall greenery just outside made me feel like I was in some remote, lush forest. You can expect a spacious sanctuary with all the necessary storage for your attire. Whether you're in your room or walking around the property, you'd never believe you're just around the corner from the airport.
SERVICES/ AMENITIES: If you enjoy nature, you will love walking around the property. I took a walk after my evening meal — even at night you can enjoy well-lit walking paths. Lodge manager Byron Pihuave took me on a property tour, and I learned the grounds include protected wetlands.
The dining options at Copperleaf Restaurant & Bar focus on regionally available fare. You will even taste select products from small local farms, fishermen, ranchers and artisans, as well as an on-site chef 's garden which I got to see for myself.
The gym facilities offer state-of-the-art equipment including basic jump ropes, yoga mats and free weights to help you keep to your exercise routine. I enjoyed some time on the rowing machine for my warm-up. Given more time, I would have enjoyed the outdoor hot tub.
TOP TAKEAWAYS:
Dining at Copperleaf Restaurant & Bar is a must-try experience. You will enjoy farm-to-table offerings, from the veggies to the libations. It serves its own whiskey, beer and wine thanks to its local partnerships.
The property lies just 14 miles from downtown Seattle
Cedarbrook Lodge offers a fantastic space for meetings, events and special occasions like weddings.
CEDARBROOK LODGE
18525 36th Ave. S.
Seattle, WA 98188
tel 206 901 9268
cedarbrooklodge.com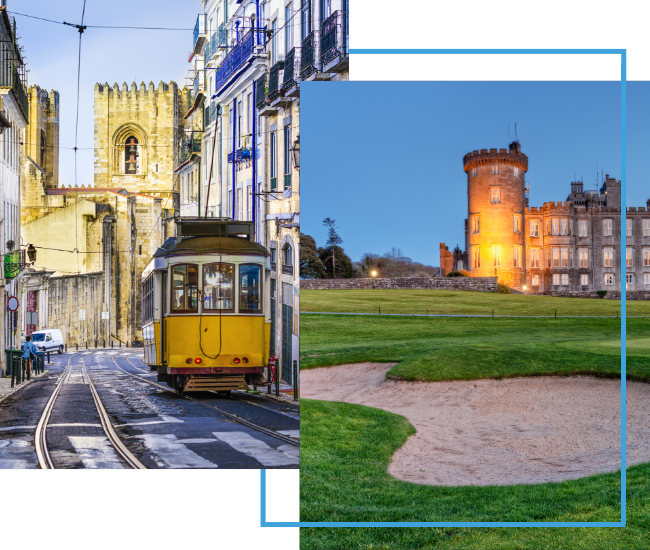 FX Excursions
FX Excursions offers the chance for once-in-a-lifetime experiences in destinations around the world.
Explore Excursions
Less than five years ago the world's first hybrid cruise ship, Hurtigruten Expeditions' MS Roald Amundsen, set sail for Antarctica in November 2019 with 450 passengers. The battery-hybrid-powered ship, named for the first man to cross the continent and reach the South Pole, was built specifically for voyages in polar waters. Its battery-hybrid power reduces the ship's consumption and CO2 emissions by 20 percent compared to equally sized ships.
Sponsored Content
The Global Business Travel Association (GBTA) believes business travel is a fundamental force for good and brings the industry together to connect, innovate and set new standards. With members from across the globe, GBTA engages the many voices of business travel to build a collective future, providing a platform for buyers and suppliers to come together, connect with peers, grow their network and shape the future of the industry.
A few months ago, I flew Polaris business class on a United flight from Dulles (IAD) to Paris (CDG). It was only when I got to my hotel in Paris I realized that I didn't have my iPad or its bag or accessories. Since I had been working on it in the restaurant in the Polaris lounge and then went directly to the gate, I knew I either left it propped up on my table when I packed up or in my business-class seat. But what was the best method to alert the airline about my careless mishap and (hopefully) retrieve it? With spotty data and WiFi, searching for information on my phone was frustrating and slow. Here's what I learned from the anxiety-inducing experience (and unexpected ending) about what to do if you leave something behind on your flight: