Arrival/Check-In: When it comes to unique accommodations, Argos in Cappadocia may just claim the No. 1 spot. Located on the site of an ancient monastery in Old Uçhisar Village in Cappadocia, Turkey, the hotel is housed in the carefully restored remains of historic dwellings, underground tunnels and caves. I arrived at night, and the lobby was warm with a cozy, living room-like vibe and a blazing fire. Keep in mind: Argos in Cappadocia is built into the natural surroundings, which may make it difficult for those with disabilities to navigate. However, staff is on hand to help with luggage. I checked in quickly and was shown to my room.
Guest Quarters: A total of 51 suites and guestrooms are sprawled across six different mansions. My large deluxe guestroom featured monastic touches and had a museum-esque feel, with uncovered artifacts displayed behind Plexiglas and back-lit into the stone walls. I entered into the bedroom area, featuring a coffeemaker, heater and desk tucked into the stone archway by the window. Tables and reading lights flanked the bed. I was disappointed there was not an in-room television. I like to fall asleep to the noise, especially in unfamiliar surroundings. All the rooms have fireplaces and WiFi; however, my connection was spotty at times.
The highlight of the guestroom was the bathroom, a few steps down from the bedroom. It was massive, with a red and black antique rug and a large stone shower the highlights. With more than enough space to spread out and a heated towel rack, I quickly stepped into a hot shower under the rainfall showerhead, grateful to get ready for bed after a long day exploring.
Services/Amenities: It takes a bit of time to get the lay of the land at Argos in Cappadocia; far more time than I had during my one-night stay, so I am sure I missed some of the complex's unique features. I only wish I had more time to explore.
I enjoyed the breakfast buffet and dinner at on-site SEKİ Restaurant. The breakfast spread was plentiful, with made-to-order dishes also available. The service was a little slow, but I was also in a bit of a rush. I suggest sampling from the buffet only if one is looking for a quicker breakfast experience. Dinner was wonderful, overlooking the lit property at night, truly a sight to see. The hotel also boasts an impressive and extensive underground wine cellar. Unique meeting and event space is available.
The Experience: As cliché as it sounds, there's really no place quite like Argos in Cappadocia. While its uniqueness may not lend itself to offering all the amenities luxury travelers desire, the experience is unrivaled, and guests won't be easily disappointed.
GT CHECKLIST
[checklist]
[item check=yes]Doorman/valet[/item]
[item check=yes]Less than 10 minutes for check-in[/item]
[item]Separate tub and shower[/item]
[item check=yes]Large vanity[/item]
[item check=yes]High-quality towels[/item]
[item check=yes]Powerful, unattached hair dryer[/item]
[item check=yes]High-quality bed linens[/item]
[item]Large, flat-screen television[/item]
[item check=yes]Large desk with convenient outlets[/item]
[item]Large, complimentary laptop safe[/item]
[item check=yes]Complimentary in-room WiFi[/item]
[item check=yes]Complimentary bottled water[/item]
[item check=yes]Stocked minibar[/item]
[item check=yes]Ample lighting[/item]
[item check=yes]In-room coffeemaker[/item]
[item]Iron and ironing board[/item]
[item check=yes]On-site restaurant[/item]
[item check=yes]24-hour room service[/item]
[item]24-hour state-of-the-art fitness center[/item]
[item check=yes]Turn-down service[/item]
[/checklist]
Argos in Cappadocia
Uçhisar 50240 Nes¸ehir
Turkey
tel 90 384 219 31 30
argosincappadocia.com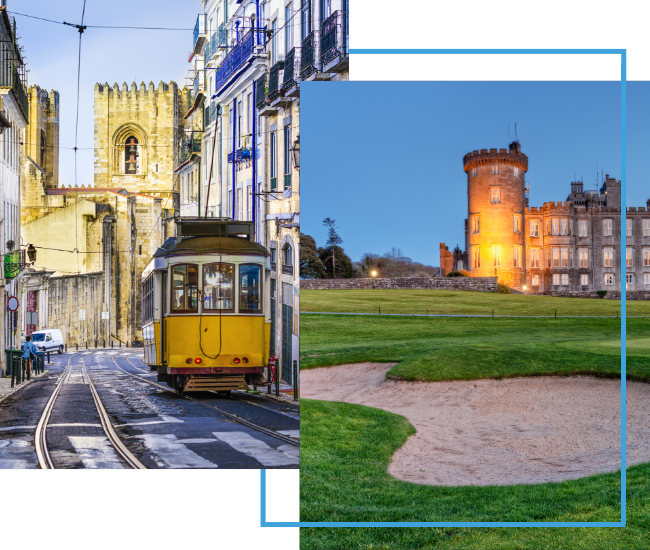 FX Excursions
FX Excursions offers the chance for once-in-a-lifetime experiences in destinations around the world.
Explore Excursions
In addition to intimate settings, smaller staff-to-passenger ratios, and personalized food and beverage options, river cruises have the advantage of providing a deeper dive into a region's culture, food and history. The Rhine, Rhône and Danube in Europe and the Mississippi River and St. Lawrence in North America have much to offer travelers with their itineraries, tying together beloved cities and lesser-known destinations along their routes.
Sponsored Content
United Airlines is in the midst of a major initiative to modernize its fleet over the next several years. After first announcing the plan in 2021, planes fitted with United's signature interior are finally beginning to appear across the airline's narrowbody fleet of Boeing and Airbus planes. United flyers are sure to notice these enhancements from the moment they step on board: Each new or updated plane sports remodeled seats, seatback entertainment screens for everyone, Bluetooth connectivity and more, all adding up to a better experience on every journey.
With the holidays right around the corner, travelers are preparing for holiday travels. For those looking for a last-minute getaway filled with holiday cheer, consider Croatia. With a variety of winter activities perfect for travelers and locals alike, the Christmas countdown in Croatia is in full swing. Leading up to Christmas, Advent in Croatia makes it even more worth your while to visit the country with free winter incentives. If you plan on visiting Croatia, here are five cities going all out for the holiday season: