Arrival/Check-In: The Mandarin Oriental, Taipei is probably one of my favorite properties and in itself is a destination. The hotel is located about 40 minutes from Taoyuan International Airport via taxi and about 10 minutes from the city center, where Taipei 101 stands. I have been coming to Taipei my entire career, and the city has changed dramatically. This property is a reflection of the "beautification" of Taipei City.
We arrived and were greeted by the bellhop, who opened our taxi doors and took our luggage. From here we were swiftly taken to reception and then whisked to our room, where we were checked in. My colleague was on the floor above in a similar suite, and I can only say they were spectacular.
Guest Quarters: I was in suite 1227, and from the moment I walked in I felt I must be in one of the most beautiful suites in all of Taipei: tastefully decorated with magnificent chandlers in every room. The door opened to a small hallway and a nifty little butler pantry where I was able to leave my shoes to be shined and clothing to be cleaned and pressed. Butlers access this pantry from outside the room, which adds to a guest's privacy.
The living area comprised a rather lavish bar (complete with a coffee and tea maker) on the right followed by a dining area with a small, round, marble-topped table. A nice touch at the bar was a full ice bucket at the ready. On the left sat a sofa, chairs and a coffee table which held a chocolate-sculpted room amenity; it looked like a museum piece but tasted delicious. Bookshelves lined the left wall, and I reviewed some volumes while enjoying a welcome libation.
Through a set of double doors, the beautiful bedroom featured a king-sized bed and a bathroom to die for. Heated floors in the bathroom added the finishing touch to getting everything right, and then some. Views from my room overlooked the front of the property, where a Ferrari car show was taking place. A large dressing room was located at the back and to the left of the bedroom.
Services/Amenities: There is no lack of eateries at the Mandarin, and club guests can partake of the Mandarin Lounge for a complete breakfast and happy hour cocktails at the end of the day. The duck liver pâté was a delicious appetizer with evening drinks. Please stop at the M.O. Bar, where the knowledgeable mixologists provide wonderful entertainment; the staff offered me a taste of Taiwan scotches! Bencotte offers Italian cuisine, and Ya Ge answers your cravings for classic Chinese. Café Un Deux Trois offers contemporary cuisine, and The Jade Lounge serves the city's best high tea. A host of other restaurants are connected to the hotel and offer many dining options, including a lovely bakery where we purchased a client gift for a meeting.
As we were busy with meetings, we were unable to do everything and must return for the spa. The Mandarin is the place for elaborate Taiwanese weddings, with two ballrooms, one that can seat 1,200 and a smaller one for up to 600.
TOP TAKEAWAYS:
◆ Honestly, I wish I were not visiting on business!
◆ The hotel has lovely green pens, which I complimented at checkout. The staff offered me several to take home, and in exchange, I offered a Global Traveler pen as a sign of friendship.
Mandarin Oriental, Taipei
158 Dunhua North Road
Taipei 10548
Taiwan
tel 886 2 2715 6888
mandarinoriental.com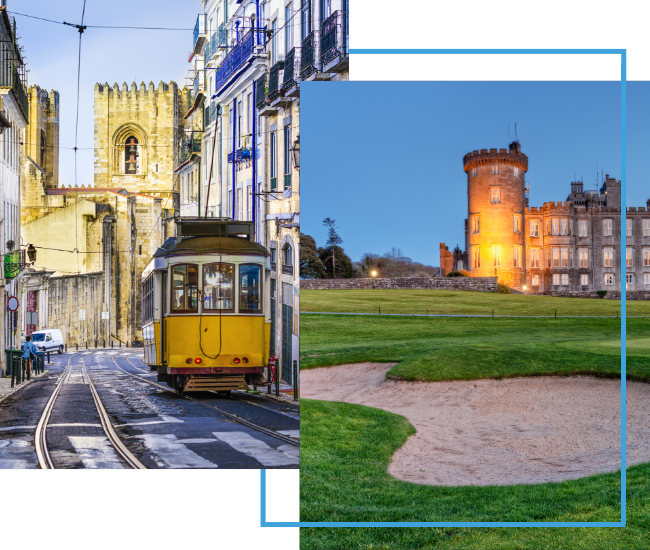 FX Excursions
FX Excursions offers the chance for once-in-a-lifetime experiences in destinations around the world.
Explore Excursions
There may not be snow in Los Angeles this season, but Waldorf Astoria Beverly Hills is certainly full of the holiday spirit, with Christmas, Hanukkah and New Year's events happening in the hotel's gorgeous event spaces.
Sponsored Content
Don't risk losing all the money you've spent if you must cancel your trip at the last minute. Allianz Travel Insurance can give you:
Looking for fun things to stuff into the toe of a few holiday stockings? Here are some great choices: