Arrival/Check-In: I arrived in Philadelphia late on a rainy evening, and the brightly lit lobby of the Hotel Monaco was a welcoming sight. This hotel nestles in the iconic Lafayette Building, built in 1907, and the Kimpton property has added unique modern pieces while keeping the original architecture intact. The reception area is off to the side of the bank of elevators and filled with comfortable, gem-colored couches and chairs in front of a fire. Because of the late hour, the lobby was empty and the staff helped me quickly. However, when I got to my room on the eighth floor, my key card did not work, requiring a trip back down to the lobby.
Guest Quarters: The unique Kimpton theme surrounded the guestroom, with its bright blue diamond wallpaper on one wall and a black and white portrait-like wallpaper on the other. This was needed, as there were no views from the windows. To my immediate right was the bathroom, with black and white paisley wallpaper and a white marble single sink. Warm lighting hung on either side of the large vanity, and there were extra outlets for hair tools. I appreciated the great water pressure in the shower/bath after my long flight. The hotel's bathrobes were leopard print and a great sweater-like cotton, which I particularly liked.
The large marble desk was perfect for a working traveler to spread out, but no convenient plugs were nearby for my laptop. I had to move large furniture to find one. Just behind the desk were two double beds with large headboards and a shared bedside table between them. Bright red cabinets holding the 40-inch flat-screen television and the minibar faced the bed. A key is needed to access the minibar, but none was given; I had to call downstairs for the key, along with an in-room dining menu. The spacious room was warm and comfortable and gave me an excellent night's sleep.
Services/Amenities: My favorite amenities of the Monaco were the fitness offerings; the spacious 24-hour fitness center provided cardio and free weights for a good workout. The Monaco hotel offers complimentary yoga mats in-room, perfect for a time-strained guest like me. If you want to get out of the hotel, take one of the PUBLIC bikes, free to guests on a first-come, first-served basis.
After a long day of meetings, a drink at the Stratus rooftop bar and lounge offers a great way to wind down with amazing views of Philadelphia — I recommend you stop in.
The Experience: The staff were friendly and helpful, even when I tried their patience with my key card not working four times during my two-night stay. The complimentary coffee and muffins in the lobby start the day off right, and the property is within walking distance of Independence Hall, the Liberty Bell and shopping.
GT CHECKLIST
[checklist]
[item check=yes]Doorman/valet[/item]
[item check=yes]Less than 10 minutes for check-in[/item]
[item]Separate tub and shower[/item]
[item check=yes]Large vanity[/item]
[item]High-quality towels[/item]
[item check=yes]Powerful, unattached hair dryer[/item]
[item check=yes]High-quality bed linens[/item]
[item check=yes]Large, flat-screen television[/item]
[item]Large desk with convenient outlets[/item]
[item check=yes]Large, complimentary laptop safe[/item]
[item]Complimentary in-room WiFi[/item]
[item]Complimentary bottled water[/item]
[item check=yes]Stocked minibar[/item]
[item check=yes]Ample lighting[/item]
[item]In-room coffeemaker[/item]
[item check=yes]Iron and ironing board[/item]
[item check=yes]On-site restaurant[/item]
[item check=yes]24-hour room service[/item]
[item check=yes]24-hour state-of-the-art fitness center[/item]
[item check=yes]Turn-down service[/item]
[/checklist]
Hotel Monaco Philadelphia
433 Chestnut St.
Philadelphia, PA 19106
tel 215 925 2111
monaco-philadelphia.com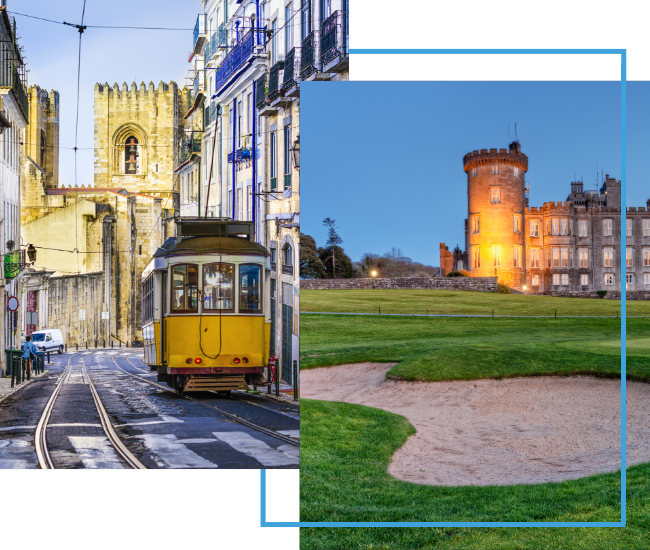 FX Excursions
FX Excursions offers the chance for once-in-a-lifetime experiences in destinations around the world.
Explore Excursions
Did the new film Oppenheimer rouse your interest in the nefarious world of international espionage? You can go straight to the real-life setting for covert actions this November (Nov. 10–12), when La Fonda on the Plaza in Santa Fe hosts a specially themed "Spies, Lies and Nukes" weekend. The hotel actually served as the retreat location for Manhattan Project scientists, who stayed at La Fonda on the Plaza to take a break from the stress of their work. During the weekend, the property's La Fiesta Lounge will make a tasty nod to those days by serving up a special Atomic Martini.
Ever want handcrafted martinis and freshly shucked oysters delivered straight to your room? The Read House's New Martinis & Pearls service has you covered. Shining in 1920s-themed decor, the historic hotel in the heart of Chattanooga offers a true Gatsby-esque experience, now further elevated with this upscale amenity. Guests can now indulge in their perfectly chilled martini, made to order, and "pearls" (oysters) in the comfort of their room.