Arrival/Check-In: I arrived at the hotel in what felt like a few minutes after landing at LAX, no surprise since it is only three miles from the airport. I especially liked the proximity to the airport a few days later when catching an early flight home. The friendly staff at the front desk were fast and efficient in getting me checked in and on the way to my room. The hotel has a sleek, minimalist décor with muted colors accented with floral arrangements that I found soothing, especially after a long transcontinental trip.
Guest Quarters: My room was on the ground floor, which I was not too keen about at first. However, I soon realized one benefit is no time wasted waiting for elevators.
My room included one king-sized bed and a double sofa bed; an easy chair; a desk with desktop-level outlets for recharging one's computer, iPad and phone; and a 55-inch, flat-screen TV. There was also a mini refrigerator, a safe, an iron/ironing board, a coffee/tea maker and free bottled water. And I always appreciate complimentary high-speed internet service.
The bathroom had a sink and a shower. The sleek, minimalist décor carried over here, as well.
Services/Amenities: The lobby has an open, free-form design that encompasses the bar/lounge and the breakfast area, where lots of windows provide plenty of natural light.
The hotel restaurant, Flora, is located on the roof and includes an interior bar and an outdoor patio area with views of El Segundo and LAX. I was told the sunset views from the roof can be spectacular, and seeing the lights of the planes coming into the airport at night proves quite an experience. One of the things I liked about the patio area: The vegetables they use are grown behind it, so diners can see where the vegetable dishes come from. Talk about eating locally!
The hotel has a 24-hour fitness center as well as a business center.
With four meeting rooms and its location so close to LAX, the hotel makes an ideal venue for business meetings.
TOP TAKEAWAYS:
◆ My stay was made pleasant because of the hotel staff's friendly and accommodating attitude toward guests. A great staff is the first thing you remember about a hotel stay.
◆ The hotel prides itself on being pet-friendly. Although I have not had a dog in sometime, I am always pleased hotels allow the family pet.
◆ Many Los Angeles-area aerospace firms have major facilities nearby, so the hotel is likely a convenient place to stay when making a business call on these firms.
AC Hotel Los Angeles South Bay
2130 E. Maple Ave. El Segundo, CA 90245
tel 310 322 3333
marriott.com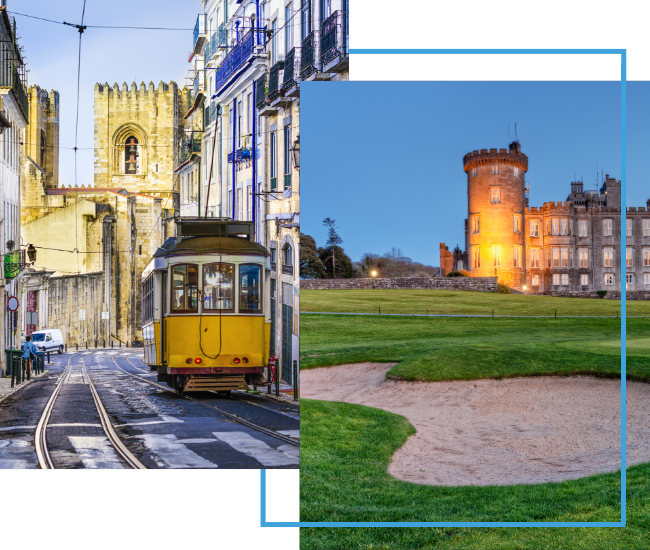 FX Excursions
FX Excursions offers the chance for once-in-a-lifetime experiences in destinations around the world.
Explore Excursions
There's no doubt the northern lights are awe-inspiring and spectacular. Unfortunately, they're also fickle and fleeting, and despite your best-laid plans of checking this item off your bucket list, sometimes Mother Nature's luminescent show just doesn't cooperate. But one cruise line has a new fail-safe in place.
Sponsored Content
One affordable plan can protect an entire year of trips: business or pleasure, short or long, domestic or international.
Think you need a degree in sailing to enjoy a yachting holiday? Dream Yacht Worldwide, a leader in yacht charters, wants you to relax and enjoy the journey. Newly expanded to include the British Virgin Islands, Martinique, Tahiti and the Seychelles, the "Easy Crewed" offered by Dream Yacht Worldwide also include charter options in Greece and Croatia.