Arrival/Check-In: I'd missed my connecting flight to Los Angeles and arrived at LAX much later than anticipated. Luckily, The Georgian, my home for the next three nights, is conveniently located in Santa Monica, an easy taxi ride from the airport. After 11 p.m. in Los Angeles, it felt like 2 a.m. to this East Coaster, and I was grateful for the quick, no-fuss check-in process. I was riding the elevator to my eighth-floor suite in a matter of minutes and asleep just as quickly.
Guest Quarters: The Georgian is an Art Deco gem located right on Ocean Avenue. In addition to the plush accommodations, the location on the water and easy access to all Santa Monica attractions are definite perks. It wasn't until the next morning that I explored my suite and the property a bit more.
My two-room suite opened into a hallway. Immediately to the right was one entrance to the bathroom. Further ahead was a small minibar and living room, with a sofa and coffee table, chaise longue, small table and entertainment center with a flat-screen TV. The windows afforded views of Santa Monica and beyond.
A second entrance to the spacious bathroom, with an ample countertop and a tub/shower, was available through the bedroom. The bedroom, accessed through double French doors from the living room, featured a rather comfortable king-sized bed flanked by two nightstands, a chair and ottoman, and a second stand and flat-screen TV. During my three-night stay, I utilized the space fully and enjoyed working from the living room sofa and coffee table, surrounded by the natural light from the windows. While the historic building's lobby is not as modern as you might expect, the accommodations are definitely up-to-date and comfortable.
Services/Amenities: On my first morning I ventured to the on-site fitness center. While small, it offered all I needed for my workout. The ocean beckoned me on day two, and I quickly accessed the beach path just across the street from my hotel for a walk/jog.
I also enjoyed breakfast at Veranda Restaurant with a colleague. Seated outside, we worked and fueled up for the day, though neither of us tried the signature French toast soufflé. The restaurant also boasts indoor seating and serves lunch, dinner and tapas. The hotel features event space and a speakeasy-style bar.
The Experience: With an illustrious history dating back to 1933, The Georgian Hotel is a centrally located, comfortable property for a visit to Santa Monica. The pet-friendly hotel welcomes visitors with cats or dogs.
GT CHECKLIST
[checklist]
[item check=yes]Doorman/valet[/item]
[item check=yes]Less than 10 minutes for check-in[/item]
[item]Separate tub and shower[/item]
[item check=yes]Large vanity[/item]
[item check=yes]High-quality towels[/item]
[item check=yes]Powerful, unattached hair dryer[/item]
[item check=yes]High-quality bed linens[/item]
[item check=yes]Large, flat-screen television[/item]
[item check=yes]Large desk with convenient outlets[/item]
[item check=yes]Large, complimentary laptop safe[/item]
[item check=yes]Complimentary in-room WiFi[/item]
[item]Complimentary bottled water[/item]
[item check=yes]Stocked minibar[/item]
[item check=yes]Ample lighting[/item]
[item check=yes]In-room coffeemaker[/item]
[item check=yes]Iron and ironing board[/item]
[item check=yes]On-site restaurant[/item]
[item check=yes]24-hour room service[/item]
[item check=yes]24-hour state-of-the-art fitness center[/item]
[item check=yes]Turn-down service[/item]
[/checklist]
The Georgian Hotel
1415 Ocean Ave.
Santa Monica, CA 90401
tel 310 395 9945
georgianhotel.com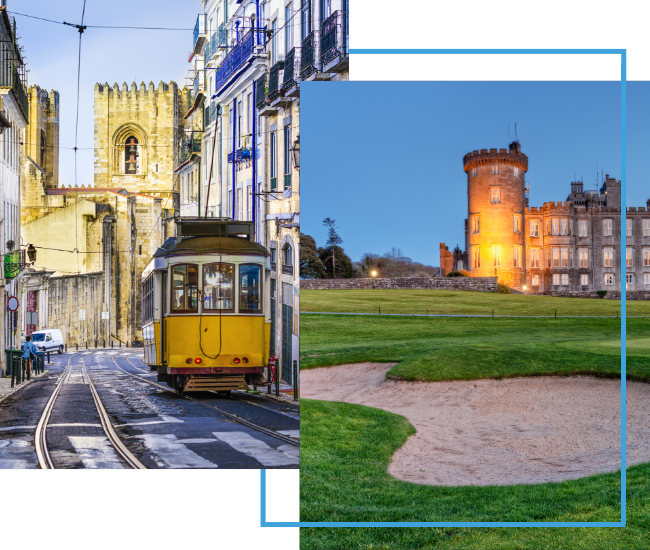 FX Excursions
FX Excursions offers the chance for once-in-a-lifetime experiences in destinations around the world.
Explore Excursions
Mazatlán, Mexico, has long been an attractive home destination for Canadian and American retirees, but, in recent years, young, digital nomads have also discovered the charms of this coastal city, finding inexpensive accommodations, beautiful weather and plenty of bandwidth for working remotely. The laid-back beach scene definitely eases the transition of relocating to Mexico's West Coast.
Sponsored Content
The Saronic or Argo Saronic Islands of Greece call travelers to explore its seven small islands and islets brimming with history, natural sites and more. With most easily accessible by boat, the islands' proximity to ports of Athens make the Saronic Islands an ideal destination for those preferring shorter boat rides. In fact, trips from Athens ports to the islands take only between 10 minutes and two hours, depending on the island you choose, making them perfect for day or weekend trips. From Piraeus port, you can access Hydra, Spetses, Aegina and Poros directly. Come explore these stunning islands with us and find the inspiration to plan your next trip to these islands. Hydra Hydra town curves around a slope overlooking the Argosaronic Gulf like an amphitheater and is considered one of the most romantic destinations in Greece. Most unique to the island is its lack of vehicles. People on the island get around on mules and donkeys as well as water taxis, making for a peaceful and laid-back day. Hydra lies a two-hour ferry ride from Piraeus port in Athens.
For its third year, Global Traveler awards the airline, cruise line and hotel brand best representing diversity, equity and inclusion within the travel industry. Over the past year Global Traveler analyzed many airlines, cruise lines and hotel brands to determine which companies prove most committed to changing the world through diversity and inclusion.