ARRIVAL/CHECK-IN: I had a dinner meeting in the city and decided to spend the night rather than rushing back after. I had driven to the city, and even though people are back in NYC, driving during non-rush hours seems manageable. I parked around the corner from the hotel and walked to The Draper. The lobby is basic, and there still seemed to be a lot of COVID barriers. I swiftly checked in and took the elevator to my floor. The Ascend Hotel Collection is the upscale boutique brand of Choice Hotels.
GUEST QUARTERS: I have to admit, I cheated: I told my friends at Ascend Hotel Collection I had booked a room for the night, and they reached out to the property. This secured me a wonderful upgrade to a suite, room 2301. This is a boutique property, which often means it won't be that large and won't have all the amenities you expect; this is half true here.
The room was large but by no means a suite. The big, square room included a comfortable king-sized bed, a work station with a desk and chair, and an open closet/ hanging area. The work station offered many outlets, as did the bedside area, helpful for working. The price was reasonable, and the property recently updated its rooms.
The bathroom, quite large by New York standards, featured a huge, glassed-in shower and an attractive shower nozzle. Unfortunately, in an effort to conserve water, the pressure is not sufficient to rinse your hair. Prija brand toiletries, with a calming ginseng scent, included pump- style shampoo and conditioner in the shower, which I have learned to live with. The shampoo pump did not operate, so I had to unscrew the bottle and detach it. The same brand of cleansing hand soap and lotion sat near the sink.
SERVICES/AMENITIES: The property has a relationship with a local eatery and offers a QR code to place orders; I used this for lunch and breakfast, as I was rushing each time. The service was fast and convenient; but when they brought my Caesar salad with grilled chicken, I noticed there were no utensils or napkins, and the delivery person was already gone. I could have called back or do what we do in post-COVID days and used my hands and a wash cloth. But the salad was tasty. It is a great story I shared with a colleague, who told me to always have a plastic fork in my carry-on.
What made this "suite" really sweet was the balcony — remark- able and large. I could have easily hosted a 10-person cocktail party out there, and the views were wonderful. Perhaps Don Draper of Mad Men would approve of the balcony. If it had just been a little warmer, I would have worked out there all afternoon — don't forget your sunscreen. The balcony held two chaise longues and a chair plus three little tables. Spectacular!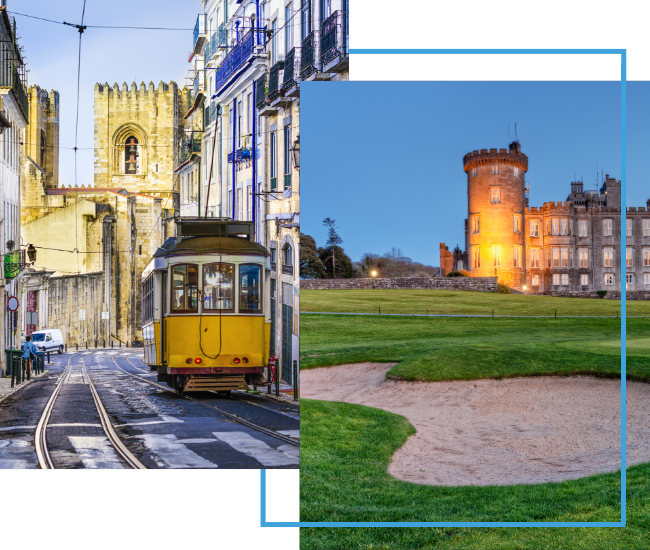 FX Excursions
FX Excursions offers the chance for once-in-a-lifetime experiences in destinations around the world.
Explore Excursions
Corsica with steep, gray cliffs overlooking the Mediterranean and sandy beaches attracting summer visitors, is a French-governed island sometimes confused with Sardinia and Sicily, Italian islands to the south. Fortunately, all three islands share the same love for good wine, food and sun-splashed beaches.
Sponsored Content
Many small- and medium-sized businesses face time and budget constraints when organizing corporate hotel travel for employees. To address this problem, IHG® Business Edge emerged as a cost-free business travel solution for small- to medium-sized enterprises, offering travel managers exclusive access to enticing perks, handpicked educational resources and comprehensive company travel metrics. IHG Business Edge connects our loyal customers to our portfolio of 5,800 hotels and resorts across 18 brands in more than 100 countries.
If you're ready to do a little holiday catch-up with your besties, make a beeline for Conrad New York Downtown. The lobby metamorphosed into a holiday forest of heavenly scented, decorated Virginia Spruce trees. Make your first stop ATRIO Barista Station in the lobby for a complimentary hot spiced apple cider (until Dec. 3) or hot chocolate (Dec. 22­–24).