Arrival/Check-In: The WestHouse was not a name that registered in my consciousness, and the entrance was somewhat nondescript; therefore, I really was not prepared for one of the best hotel stays I've ever had, but that's exactly what I received. I arrived early, and my room was not yet ready; I stored my bags and stepped out for lunch. When I returned, I was quickly checked in and on the way to my room, my bags already waiting for me.
Guest Quarters: My WestHouse one-bedroom suite included two features I'd never seen before: an in-room hair straightener (greatly appreciated) and a hole in the outer glass wall of the shower so one can reach in and turn it on without getting blasted with cold water. Both were exquisite extra touches.
The room opened into a spacious foyer, flowing into the living room. Here were a wet bar area, a couch, chairs and a coffee table. Plenty of natural light filled the room, and a flat-screen TV was mounted on the wall. The suite overall occupied 575 square feet and, another bonus, featured Times Square views — optimal on New Year's Eve. There was no in-room coffeemaker, but they are available by request.
The bedroom offered plenty of space to sit or rest as well as store luggage and other items. The standout here was the bed; I can honestly say it was one of the most comfortable I've ever experienced, and I would return solely for a night of sleep in one. Off the bedroom was the bathroom, modern with white, black and marble accents.
Services/Amenities: For $30 a day (added to the room rate), guests enjoy breakfast, afternoon tea, hors d'oeuvres, alcoholic/ non-alcoholic beverages, select in-room refreshments, high-speed WiFi, access to the business center, all local and toll-free calls and choice of daily digital newspapers and magazines. The appetizers and beverages are available in the lobby Den or the 23rd-floor Terrace. This unique concept makes it hard to mark clear yeses on our GT Checklist, but the amenities are there, just in a different capacity. It is nice to pay one flat fee in your bill and not worry about costs when you grab a minibar drink or settle into the lobby Den for a glass of wine. The WestHouse attaché is a dedicated lifestyle curator who takes care of any guests' (referred to as hotel residents) needs.
Before heading out for the evening, I enjoyed a glass of wine and a few appetizers in the Den. (The Terrace was not yet open during my stay.) The area was filled with people, and helpful staff served alcoholic beverages. Again, at breakfast, the area was crowded, but I found a seat and enjoyed a fairly extensive selection and coffee. The concept seems to be popular among hotel residents. Breakfast is served 6:30–10:30 a.m., afternoon tea 2–4 p.m., hors d'oeuvres 5–8 p.m. and beverages and light fare until 11 p.m. The 24-hour gym on the third floor is state-of-the-art, and personal trainers are available upon request. There is not a full-service restaurant or spa on site.
The Experience: WestHouse anticipated a number of needs I never realized I was missing from a hotel experience. Its convenient location and guarantee of a great night of sleep are enough to entice me back; everything else is a really great bonus.
GT CHECKLIST
[checklist]
[item check=yes]Doorman/valet[/item]
[item check=yes]Less than 10 minutes for check-in[/item]
[item]Separate tub and shower[/item]
[item]Large vanity[/item]
[item check=yes]High-quality towels[/item]
[item check=yes]Powerful, unattached hair dryer[/item]
[item check=yes]High-quality bed linens[/item]
[item check=yes]Large, flat-screen television[/item]
[item check=yes]Large desk with convenient outlets[/item]
[item check=yes]Large, complimentary laptop safe[/item]
[item]Complimentary in-room WiFi[/item]
[item]Complimentary bottled water[/item]
[item check=yes]Stocked minibar[/item]
[item check=yes]Ample lighting[/item]
[item]In-room coffeemaker[/item]
[item check=yes]Iron and ironing board[/item]
[item]On-site restaurant[/item]
[item]24-hour room service[/item]
[item check=yes]24-hour state-of-the-art fitness center[/item]
[item check=yes]Turn-down service[/item]
[/checklist]
WestHouse Hotel New York
201 W. 55th St.
New York, NY 10019
tel 212 707 4888
westhousehotelnewyork.com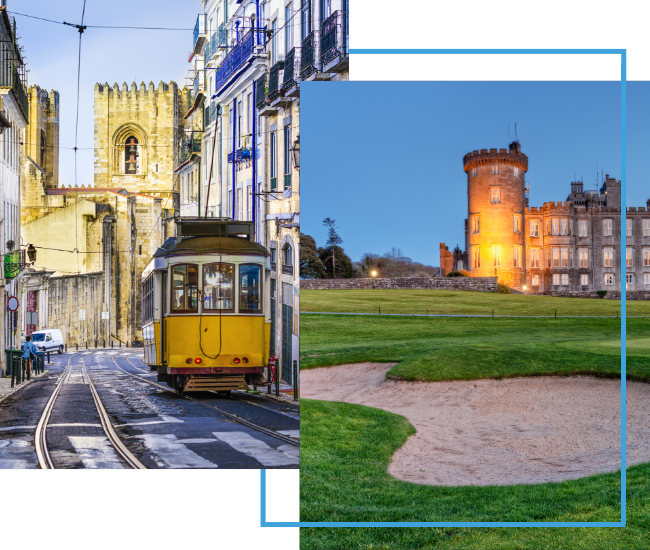 FX Excursions
FX Excursions offers the chance for once-in-a-lifetime experiences in destinations around the world.
Explore Excursions
Less than five years ago the world's first hybrid cruise ship, Hurtigruten Expeditions' MS Roald Amundsen, set sail for Antarctica in November 2019 with 450 passengers. The battery-hybrid-powered ship, named for the first man to cross the continent and reach the South Pole, was built specifically for voyages in polar waters. Its battery-hybrid power reduces the ship's consumption and CO2 emissions by 20 percent compared to equally sized ships.
Sponsored Content
United Airlines is in the midst of a major initiative to modernize its fleet over the next several years. After first announcing the plan in 2021, planes fitted with United's signature interior are finally beginning to appear across the airline's narrowbody fleet of Boeing and Airbus planes. United flyers are sure to notice these enhancements from the moment they step on board: Each new or updated plane sports remodeled seats, seatback entertainment screens for everyone, Bluetooth connectivity and more, all adding up to a better experience on every journey.
A few months ago, I flew Polaris business class on a United flight from Dulles (IAD) to Paris (CDG). It was only when I got to my hotel in Paris I realized that I didn't have my iPad or its bag or accessories. Since I had been working on it in the restaurant in the Polaris lounge and then went directly to the gate, I knew I either left it propped up on my table when I packed up or in my business-class seat. But what was the best method to alert the airline about my careless mishap and (hopefully) retrieve it? With spotty data and WiFi, searching for information on my phone was frustrating and slow. Here's what I learned from the anxiety-inducing experience (and unexpected ending) about what to do if you leave something behind on your flight: