Arrival/Check-In: After an early-morning flight and a full day of meetings, I was looking forward to settling in at The Redbury. To get to the main lobby, I entered the side entrance. Before stepping foot in the hotel, I was greeted by a hotel employee who graciously took my luggage. The friendly front desk attendant immediately welcomed me before I even reached the reservation desk. Within the five minutes it took to check in, I admired the old Hollywood glamour décor of the lobby, which was not particularly large or too extravagant but warm and welcoming.
Guest Quarters: The guestroom was spacious and made for a homey environment. Colorful pillows, argyle-printed walls and modern artwork brightened the neutral bedding and furniture of the room. As a working traveler, I appreciated the large desk area, equipped with easy-to-access outlets. I particularly enjoyed using the old-fashioned record player and vinyl collection, quite a unique and nice change from a standard iPod deck.
The bathroom had a luxurious feel with bright lighting, an oversized glassed-in shower and a large white sink and vanity.
Services/Amenities: Staying two nights at The Redbury, I was fortunate to experience the on-site dining. After my first day of meetings, I enjoyed a delicious, light dinner at Lorenzo, the hotel's bar and restaurant, where I found a seat at the bar. The service was wonderful: From the bartender and servers to the manager, the staff was friendly and attentive. I ordered in-room breakfast from Lorenzo, but the menu is limited and, as an early riser, I wished service began earlier.
One of the best amenities of The Redbury is the rooftop pool and deck. It offers great views of the city and a relaxing, quiet atmosphere. I did not use the fitness center, which is not on site at The Redbury; guests have access to the fitness center at the nearby SBE property, SLS Hotel South Beach.
The Experience: I thoroughly enjoyed staying at The Redbury. The homey atmosphere of the rooms and the friendliness of every staff member made for a welcoming stay. The property can accommodate the demands of either a leisure or a business trip.
GT CHECKLIST
[checklist]
[item check=yes]Doorman/valet[/item]
[item check=yes]Less than 10 minutes for check-in[/item]
[item]Separate tub and shower[/item]
[item check=yes]Large vanity[/item]
[item check=yes]High-quality towels[/item]
[item check=yes]Powerful, unattached hair dryer[/item]
[item check=yes]High-quality bed linens[/item]
[item check=yes]Large, flat-screen television[/item]
[item check=yes]Large desk with convenient outlets[/item]
[item check=yes]Large, complimentary laptop safe[/item]
[item check=yes]Complimentary in-room WiFi[/item]
[item check=yes]Complimentary bottled water[/item]
[item check=yes]Stocked minibar[/item]
[item check=yes]Ample lighting[/item]
[item]In-room coffeemaker[/item]
[item check=yes]Iron and ironing board[/item]
[item check=yes]On-site restaurant[/item]
[item check=yes]24-hour room service[/item]
[item]24-hour state-of-the-art fitness center[/item]
[item]Turn-down service[/item]
[/checklist]
The Redbury South Beach
1776 Collins Ave.
Miami Beach, FL 33139
tel 305 604 1776
theredbury.com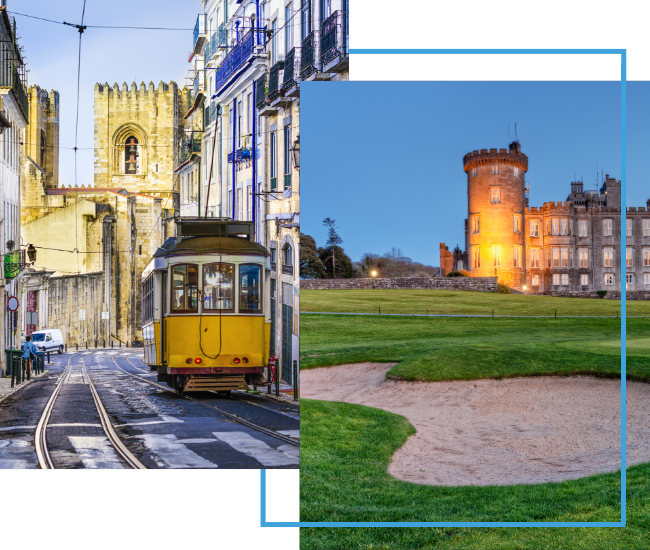 FX Excursions
FX Excursions offers the chance for once-in-a-lifetime experiences in destinations around the world.
Explore Excursions
There may not be snow in Los Angeles this season, but Waldorf Astoria Beverly Hills is certainly full of the holiday spirit, with Christmas, Hanukkah and New Year's events happening in the hotel's gorgeous event spaces.
Sponsored Content
Are you looking to enhance your business trip with a little leisure? Look no further than Portugal, a country renowned for its captivating blend of history, culture and natural beauty. And with TAP Air Portugal, you can effortlessly transform your business trip into an unforgettable bleisure adventure. Discover why Portugal and TAP Air Portugal are the perfect combination for an enriching and rejuvenating experience.
Looking for fun things to stuff into the toe of a few holiday stockings? Here are some great choices: