Arrival/Check-in: The hotel offers check-in service at Cairo International Airport (CAI), allowing the jet-lagged traveler to head straight for the shower upon arrival at the hotel. But to the hotel's credit, this service doesn't save much time; my check-in at the front desk was swift and painless. Besides, I wanted to soak in the atmosphere of that lobby — a marbled hallway opens up into a light-filled, high-ceilinged space with soaring columns, sleek furnishings and an imposing obelisk flanked by four sphinxes. The lobby, populated with Westerners in suits and Cairenes and Saudis in their dishdasha and checkered head scarves, is busy yet relatively hushed, the noise never enough to disturb a conversation. The hotel is adjacent to the Middle East's largest retail and entertainment complex, but the location doesn't take away from its exclusiveness; and the hotel's security is reassuringly tight, with guards and metal detectors at every entrance. (30/30)
Guest Quarters: My poolside room was at the end of a dimly lit hallway in a serviceable if less than glamorous two-story annex. The room itself wasn't as lavish as those in the main building, but the configuration was no different from that of a standard room. The king-sized bed was heaped with big pillows; the bathrooms featured Blitz showers; and the workspace was ample with a large desk, complimentary high-speed Internet and vi ews of the pool — utterly enticing on a sizzling midsummer afternoon. The drawback of being so close to the pool is that you're a bit far from everything else. (25/30)
Services/Amenities: This is considered Cairo's best business hotel, and in addition to extensive meeting and conference facilities, the super-attentive staff is a big part of that. My every request was met with a prompt and polite response.
Wireless Internet allowed me to roam the grounds with my laptop, and the exchange service on the first floor offered a hassle-free way to turn my dollars into Egyptian pounds. (A sparkling casino, open around the clock on the eighth floor, will turn those dollars into chips as well.) Best of all was the Lifestyle Health Club & Spa, nearly 33,000 square feet of fitness space, with exercise machines, squash and tennis courts, sauna, hydro pool and a dozen different treatment rooms available on a complimentary basis to all guests. Fayruz, one of the hotel's eight restaurants and bars, features Lebanese cuisine, while the Mondial Café offers an elaborate breakfast buffet off the main lobby. (39/40)
Experience: Just 10 minutes by car from Cairo International Airport (CAI) and next to the country's biggest mall, the InterContinental Citystars is perfect for the business traveler on a short stay or the family passing through on vacation. It isn't as close to major tourist attractions as other 5-stars, but the building itself is impressive, and the hotel's expert concierge can order up private limo or car service in a snap.
Total Score: (94/100)
InterContinental Citystars
Omar Ibn el Khattab Street
Cairo, Egypt
tel 011 20 2 2480 0100
www.ichotelsgroup.com/intercontinenta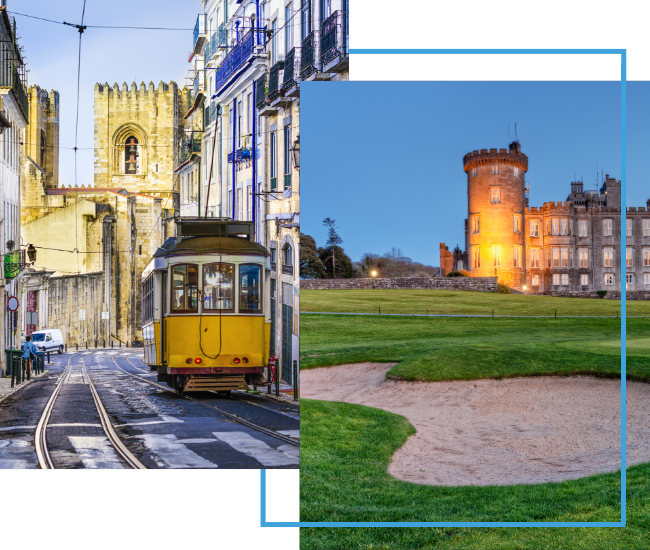 FX Excursions
FX Excursions offers the chance for once-in-a-lifetime experiences in destinations around the world.
Explore Excursions
If fabulous food and beverages are a must-have for any weekend getaway, then look no further than the City of Brotherly Love. Whether your palate has a penchant for vibrant Latin American fare or cozy French cuisine, whether you're an oenophile looking to swirl, sniff and sip your way around the globe or you'd rather sample farm-to-glass cocktails, Philly's got it all this fall. (With the exception of Bolo, which is a short taxi or Uber ride away and definitely worth the trip, the rest of these spots are all within walking distance of each other.)
Sponsored Content
Experience the life-changing destination of Greece by exploring its island gems in the Ionian Sea. Scattered off the western coastline of Central Greece, to the south of Peloponnese, the Ionian Islands are an island group comprising large and small islands.
From Santoríni to Dubai to New York, some hotels just have that "it" factor that draws visitors far and wide. For some hotels it's their proximity to popular landmarks and attractions, for others it's their amenities. But these hotels have something few can claim: a true room with a view.