Arrival/Check-In: We were anticipating a bit of traffic driving from Sonoma into San Francisco, but it was smooth sailing right over the Golden Gate Bridge until we hit midday gridlock winding our way through the city's many one-way streets. With a bit of help from our GPS, we managed to find the understated hotel entrance. A bellman was at the ready, efficiently unloading our bags before sending our car off with a valet.
We entered a stone and marble lobby done in warm tones with subtle lighting. The front desk was to the right and an inviting bar/restaurant, Ame, was on the left. We registered, then turned to the concierge to ask about local restaurants for dinner that evening. The concierge recommended Salt House, an atmospheric dining venue within easy walking distance of the hotel.
Guest Quarters: Sun shining through the floor-to-ceiling windows of our L-shaped corner room bathed the space in natural light. Off-white walls and white bed linens with taupe throw pillows enhanced the minimalist but comfortable décor. A desk and two chairs filled a window-lined alcove. A plus for business travelers: desktop electric outlets and Internet access. A wall-mounted, flat-screen television faced the bed, but with the only two chairs in the side alcove, the placement was a bit awkward. In a weird twist, the television locked on one station. A tech rep quickly fixed the problem. The explanation: Sometimes that happens if you scroll too fast.
The bathroom, stocked with Remède Spa products, featured a deep soaking tub, a separate shower, a single sink and a water closet. There was a small television in the bathroom and a wall-mounted makeup mirror.
Services/Amenities: A December 2012 renovation aimed at creating a living room-like ambience in the lobby and lobby bar was successful. Open for breakfast, lunch and dinner, lobby-level Ame showcases seasonal New American cuisine with an emphasis on seafood. A sashimi bar offers crudo, tartare and Carpaccio. Vitrine, on the fourth floor, is open for breakfast and lunch. The on-site fitness center includes a swimming pool open 24 hours a day, and Remède Spa is considered one of the best spas in San Francisco.
The Experience: Located in the city's business district across the street from the Moscone Center but within easy distance of Union Square, The St. Regis San Francisco appeals to both business and leisure travelers.
GT CHECKLIST
Doorman/valet
Less than 10 minutes for check-in
Separate tub and shower
Large vanity
High-quality towels
Powerful, unattached hair dryer
High-quality bed linens
Large, flat-screen television
Large desk with convenient outlets
Large, complimentary laptop safe
Complimentary in-room WiFi
Complimentary bottled water
Stocked minibar
Ample lighting
In-room coffeemaker
Iron and ironing board
On-site restaurant and bar
24-hour room service
24-hour state-of-the-art fitness center
Turn-down service
The St. Regis San Francisco
125 Third St.
San Francisco, CA 94103
tel 415 284 4000
stregis.com/sanfrancisco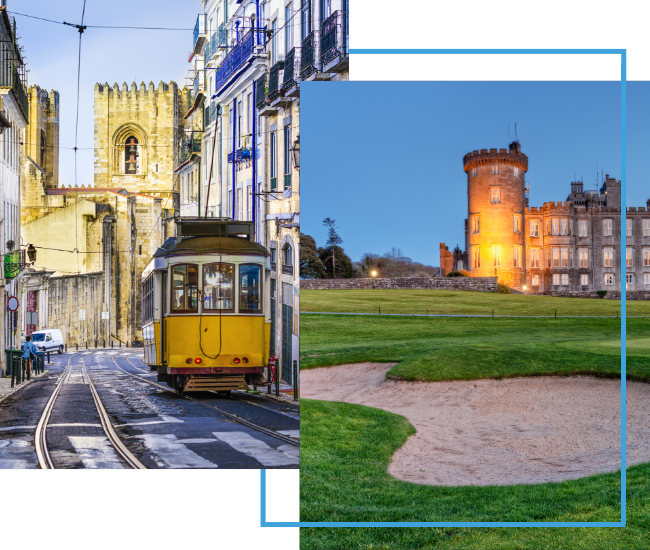 FX Excursions
FX Excursions offers the chance for once-in-a-lifetime experiences in destinations around the world.
Explore Excursions
Imagine yourself lounging in a stone cottage suite with a fireplace and freestanding tub, sipping hot chocolate in a rustic game and reading room with a raftered ceiling, and ice skating and cross-country skiing in the crisp mountain air. Sounds pretty perfect, doesn't it? Especially when you add in seasonal touches.
For the first time in Olympic history, when the 2024 Summer Olympics kick off on July 26, 2024, they will not do so in a stadium. Instead of an Olympic venue, the entire city of Paris will become the Olympic stadium, hosting the games among monuments, on bridges and on the grounds of some of the world's most historic sites. The Opening Ceremony will take place on the River Seine, where athletes will drift along on a flotilla of boats as spectators wave them on from the quays and bridges throughout the city.