Arrival/Check-In: I arrived in Hawaii during one of the worst rainy seasons that the islands had known. As luck had it, however, the sun broke through the clouds and Honolulu was sunny when I landed. The valet parking guys at the hotel jokingly told me to be careful of the "lake" (puddle) in the driveway caused by the storms. I told them to unpack my "long board" for a try! They had the "aloha spirit."
I checked in, soaking up the ambiance of this grand dame of Waikiki. The front desk representative warned me that the Waikiki beaches were closed because of the rains and flooding, and offered a schedule for the shuttle to the North Shore beaches. Traveling is adapting, after all; the North Shore beaches are awesome. (18/20)
Guest Quarters: Although the hallways, rooms and bathrooms could use some updating, there is charm and history to spare at the "Pink Princess." My room's queen-sized four-poster bed (the Sheraton Signature Bed) was very comfortable, but the desk and overstuffed chair were in need of replacing. The bathrooms need an overhaul, but the Sheraton amenities are very good. The daily fee for Internet service was $12.95 plus tax. (As in every review of a Starwood property, I say: "I respectfully think this should be part of the package.") I invited a fellow business traveler for a drink at the famed Mai Tai Bar, where that cocktail was invented. He was impressed with the hotel's architecture and history and preferred it to his more modern hotel. (10/15)
Services/Amenities: Housekeeping, valet parking, business center, Mai Tai Bar and breakfast service could not have been better. The breakfast ladies swiftly ushered me, "the lonely business traveler," around groups of families to a table, as I told them, "I have a tee time at 10 at Turtle Bay." It was much appreciated and the buffet was, in true Hawaiian standard, yummy.
At the Mai Tai Bar, you can sit on Waikiki Beach (honestly, the bar is right there), watch the waves and enjoy the musical ensemble that plays. Tourists from all over the world come there for fun and are all warmly welcomed. That is the true beauty of Hawaii — the way we all are equalized by the beauty and the friendliness of the people. (43/45)
The Experience: Even though it's a little tired around the edges, this hotel on the beach where surfing began will wow you with its history. It's a "must stay." (17/20)
Total Score: 88/100
THE ROYAL HAWAIIAN
2259 Kalakaua Ave.
Honolulu, HI 96815
tel 808 923 7311
http://www.sheraton.com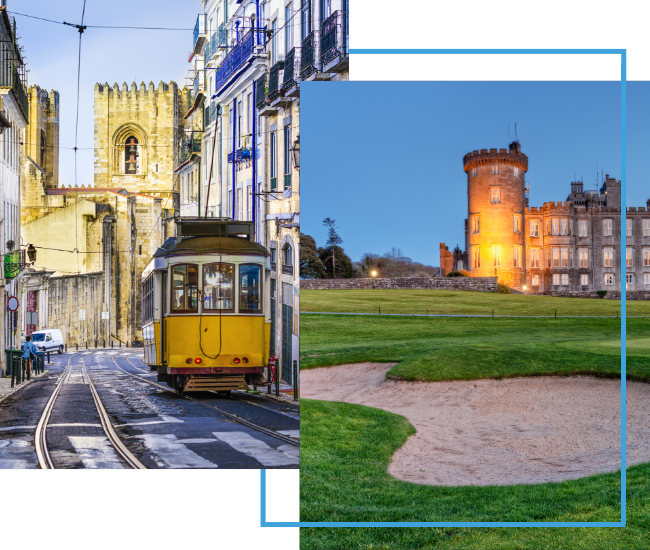 FX Excursions
FX Excursions offers the chance for once-in-a-lifetime experiences in destinations around the world.
Explore Excursions
If fabulous food and beverages are a must-have for any weekend getaway, then look no further than the City of Brotherly Love. Whether your palate has a penchant for vibrant Latin American fare or cozy French cuisine, whether you're an oenophile looking to swirl, sniff and sip your way around the globe or you'd rather sample farm-to-glass cocktails, Philly's got it all this fall. (With the exception of Bolo, which is a short taxi or Uber ride away and definitely worth the trip, the rest of these spots are all within walking distance of each other.)
Sponsored Content
Are you looking to enhance your business trip with a little leisure? Look no further than Portugal, a country renowned for its captivating blend of history, culture and natural beauty. And with TAP Air Portugal, you can effortlessly transform your business trip into an unforgettable bleisure adventure. Discover why Portugal and TAP Air Portugal are the perfect combination for an enriching and rejuvenating experience.
From Santoríni to Dubai to New York, some hotels just have that "it" factor that draws visitors far and wide. For some hotels it's their proximity to popular landmarks and attractions, for others it's their amenities. But these hotels have something few can claim: a true room with a view.